Last updated on May 13th, 2022 at 11:50 am
In South-East Corfu, there are large tourist resorts and well-known fishing villages. The second larger town on the island Lefkimi, and Kavos.
The tourist destinations of Moraitika and Messongi are among the largest on the island. With thousands of visitors and have the only sandy beach on the east coast.
Here are the fishing villages of Boukari and Petriti that have a large harbor for fishing boats and several fish tavernas.
Lefkimi is the second most populous city of Corfu and is located a few kilometers north of Kavos.
It has grown significantly in recent years and became a modern city. It doesn't reminisce in any way the city of the 80s where the dilapidated houses and a sense of regression and delay were present.
Kavos is the favorite destination for young British tourists.
The place is transformed to help the oppressed British youngsters to outburst themselves. Needless to say, anything more.
Further down to the southern end of Corfu there are the wild capes of Arkoudilas and Asprokavos.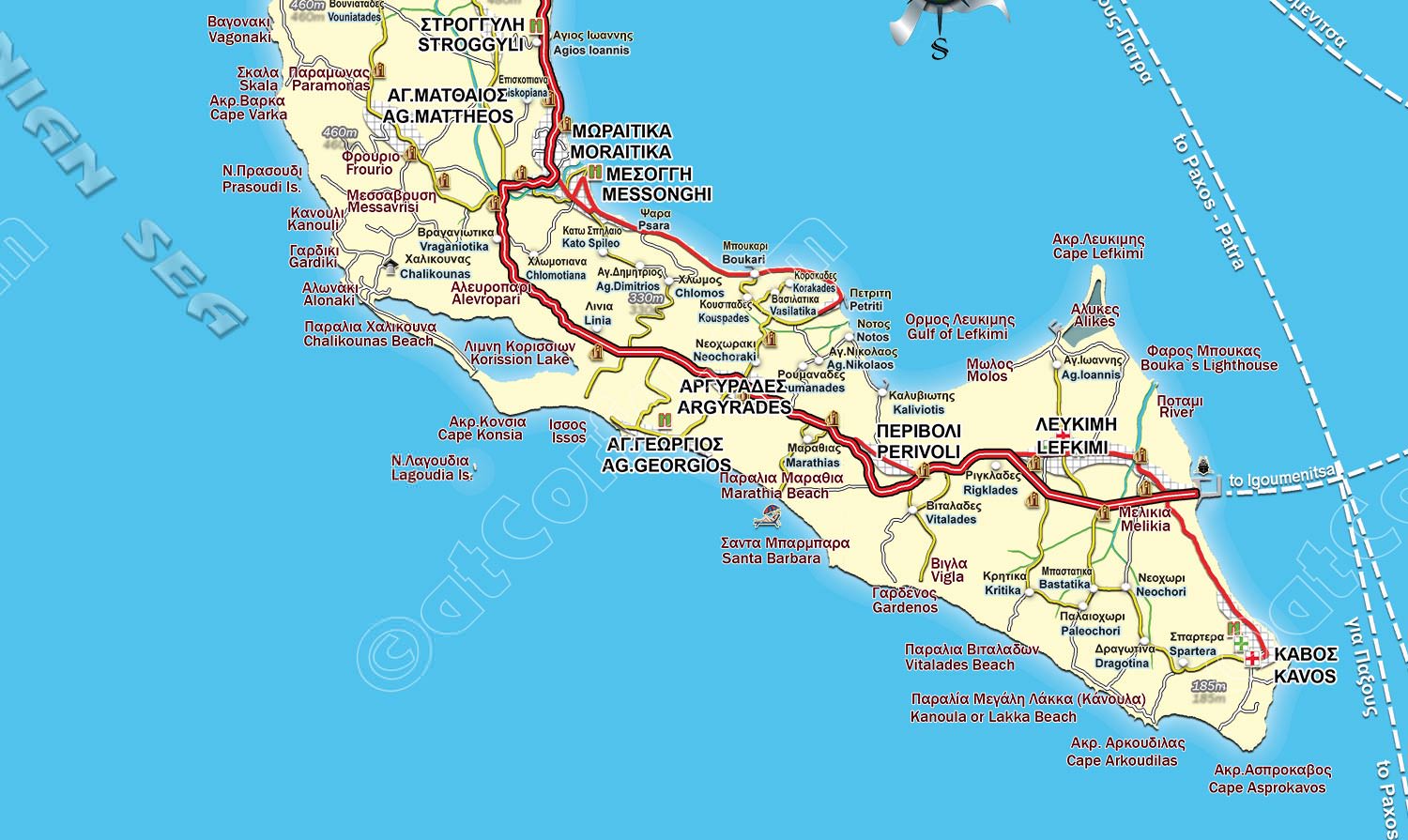 All resorts in South East Corfu