Last updated on 10th June, 2018 at 03:31 pm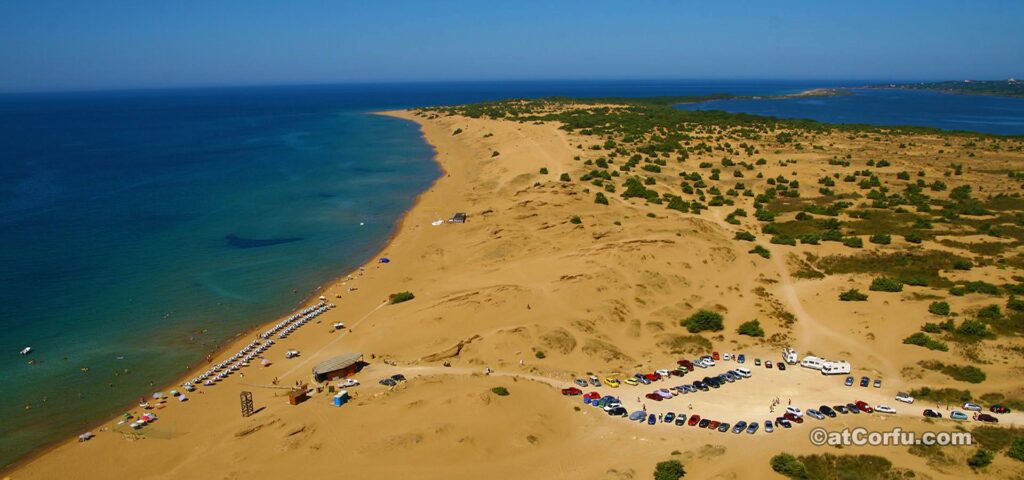 Issos is a huge sandy beach surrounded by Chalikounas at north, the beach of Saint George at south and Korission lake at the east.
Is one of the best Corfiot beaches, belongs to the village of Chlomos, about 20 kms from Corfu town at the west side of the island.
Ιn terms of tourist exploitation ιt remains virgin  because it belongs, along with neighboring Halikounas, to the protected "natura" area of Korission lagoon.
So there you will not find hotels or numerous bars and shops, but only a large natural open area used as parking, and endless sand with dunes and crystal clear waters.
On the beach there are umbrellas and sunbeds and because of the open sea there are permanent waves making it ideal for surfing and sailing.
It is separated from neighbouring Chalikounas by a small cedar forest next to Korission lake.
There is no vacation in Corfu without a visit to Issos beach.