Last updated on July 24th, 2023 at 04:40 pm
Weather forecast for next week in Corfu
Explore the different types of weather you can expect throughout the year in Corfu, as well as how to plan for it. From rainy days to sunny days and everything in between, you'll be ready for whatever Corfu throws your way!
Corfu Weather can be unpredictable, so it's important to be prepared for whatever comes your way.
How is the weather in Corfu – General weather patterns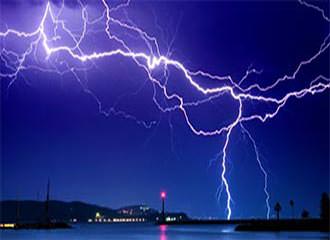 Corfu has a Mediterranean climate, with hot and dry summers and mild, wet winters. The average temperature in the summer months (June to August) is around 30°C (86°F), while the winter months (December to February) see temperatures ranging from 10°C (50°F) to 15°C (59°F).
Corfu receives most of its rainfall between October and April, with the wettest months being November and December. The island is generally sunny and warm throughout the year, with occasional rain showers and thunderstorms.
If you're planning to visit Corfu, the best time to go is during the summer months when you can enjoy the island's beaches and outdoor activities. However, if you prefer a cooler, more peaceful atmosphere, you may want to consider visiting in the spring or fall when the crowds are smaller and the weather is milder.
Where to find a reliable Corfu weather forecast?
We have a weather forecast above but there are several more sources where you can find reliable Corfu weather forecasts, including:
The National Observatory of Athens: This is a reliable source for weather forecasts and climate data for all of Greece, including Corfu.
The Hellenic National Meteorological Service: The Hellenic National Meteorological Service is the official provider of weather forecasts and warnings for Greece. You can visit their website at http://www.emy.gr/emy/el/ for current and upcoming weather conditions in Corfu.
AccuWeather: AccuWeather is a popular weather forecasting service that provides detailed weather information for Corfu and other locations around the world. You can visit their website at https://www.accuweather.com/ for up-to-date weather forecasts.
Weather.com: Weather.com is another popular source of weather forecasts and information. You can visit their website at https://weather.com/ for current and upcoming weather conditions in Corfu.
It's always a good idea to check multiple sources for weather forecasts to get a more accurate picture of what to expect. Additionally, it's important to keep in mind that weather forecasts can change quickly, so it's a good idea to check back frequently for updates.
Summary
In conclusion, Corfu's weather can be unpredictable, but there are a few things you can do to ensure you're ready for whatever the island decides to throw at you.
From researching the average temperature and weather patterns to using clothing and sunscreen to be prepared, you'll be ready for Corfu's weather no matter what.
With these tips and tricks, you'll be able to enjoy your time in Corfu without worrying about the weather.