Last updated on November 7th, 2023 at 10:04 am
Blue bus Timetables for all lines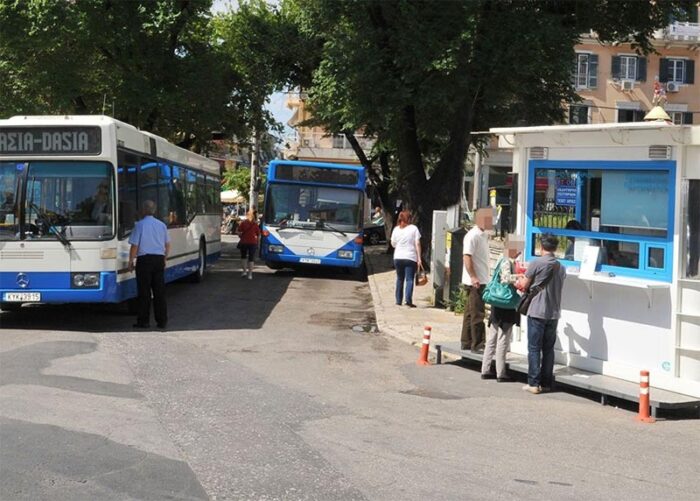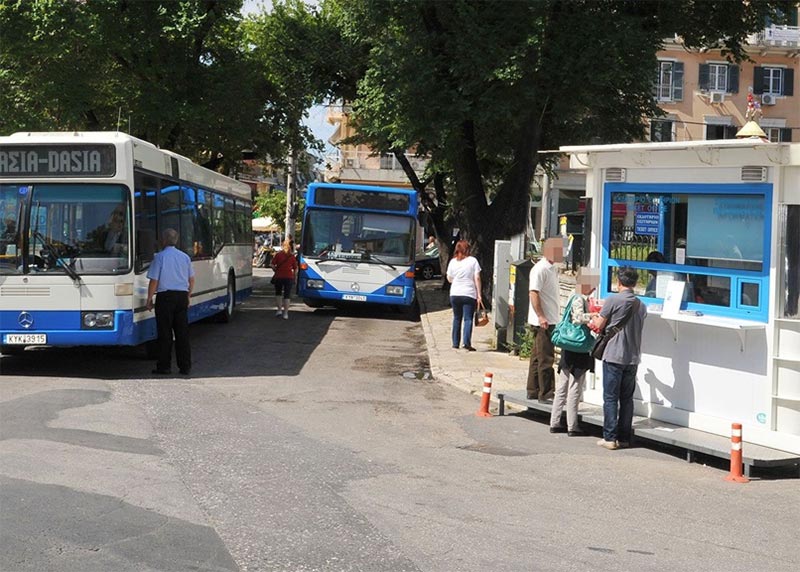 Corfu Blue bus starting points are located at two points on Saroko Square and at one point low on Methodiou Avenue.
Click on the pdf for All line's detailed timetables.
Blue Bus Timetable for 2023
Open the pdf files for timetables(Clickable)
The Corfu Blue Bus company has very frequent routes with some villages around Corfu, on the island's urban fabric.
It connects the city with 12 destinations.
Line No. 2a with Kanoni and Pontikonisi
Line 6 with Benitses
Line No. 10 with Achilleion
Line No. 11 the city with Pelekas
Line 8 with Saint John (Aqualand)
Line 5 with the villages Kouramades and Kinopiastes
Line 14 with Kanalia and Kompitsi
Line 4 with Potamos and Evropouli
Line 2b with Kefalomandouko
And finally, line 15 makes two routes, one to and from the Airport and the other one going to and from the Port.
How do you travel inside Corfu?
The best way to go around Corfu is by bus or your own car. From the green bus station, there are lines to almost every good place on the island even the most remote.
But if you hire car things are quick and easy, the roads are ok and there are signs everywhere. Also using a navigator app on your phone or at least a good map of Corfu can help further.
More Corfu Travel Information