Last updated on September 6th, 2023 at 12:27 pm
Hotels in Benitses Corfu
Absolutely! Benitses in Corfu is a hidden gem with a wide array of accommodation options to cater to every traveler's preferences and budget. Whether you're looking for a wallet-friendly stay or a luxurious experience, this charming village has you covered.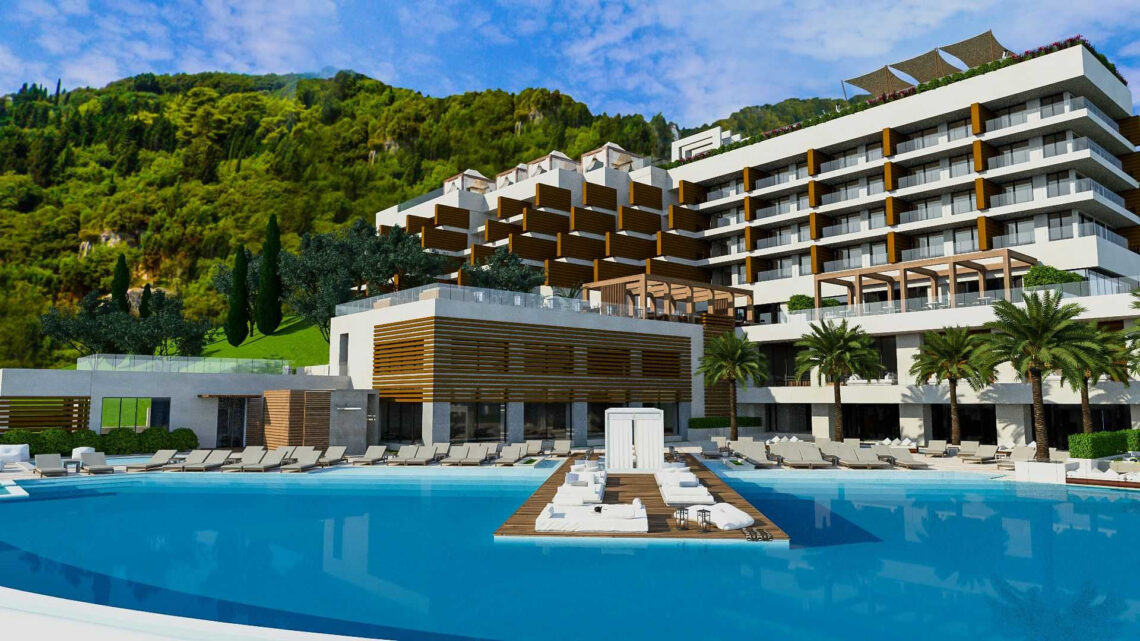 Welcome to the Corfu Holidays Travel & Accommodation Guide, where we unveil the splendid hotels in Benitses exactly as they are, along with the delightful amenities they offer. Prepare to be captivated by the diverse qualities of each establishment.
Benitses is a destination that seamlessly combines numerous advantages. Here, you'll discover a plethora of hotels manned by experienced staff, each dedicated to providing affordable holidays tailored for all ages, especially families and couples.
Nestled in the heart of the island, Benitses grants you effortless access to Corfu Town and all the magnificent sandy beaches that dot the coastline. But that's just the beginning.
Benitses is also a culinary paradise, boasting a multitude of excellent restaurants that cater to all tastes. Beyond satisfying your palate, the town has modernized its infrastructure, enhancing both the port and its pristine beaches. Now, you can relish the comforts of water sports and bask in the embrace of crystal-clear waters.
For adventurers and nature enthusiasts, Benitses reveals itself as an ideal playground. Countless mountain paths and vantage points with unparalleled views beckon you to explore.
But wait, there's more! Benitses offers swift access to the Continental coast and even the charming island of Paxos. Fancy a day cruise? You're in luck! Benitses features a harbor, the only one on the east coast after the Marina in Gouvia to the north.
As you plan your getaway, remember that Benitses has something for everyone. From two-star gems to luxurious five-star retreats, you'll find them all here. Discover their locations, phone numbers, and detailed descriptions, right at your fingertips.
So, what are you waiting for? Start planning your unforgettable escape to Benitses, where the essence of Corfu awaits!
And the best part? Booking your dream accommodation is a breeze through our hotel pages. Plus, you have the flexibility to cancel your reservation anytime, free of charge.
Find Hotels in Benitses
Here are a few hotels in Benitses, Corfu, that you can consider for your stay:
Aeolos Beach Hotel: This beachfront hotel offers comfortable rooms with balconies overlooking the sea. It features a pool, restaurant, and bar, providing a relaxing atmosphere for your vacation.
Bella Vista Hotel: Perched on a hillside, Bella Vista Hotel offers breathtaking panoramic views of the Ionian Sea. This family-run establishment provides a mix of rooms and apartments to suit different preferences.
Benitsa Beach Hotel: Situated right on the beach, Benitsa Beach Hotel offers a range of room types, including budget-friendly options. It boasts a restaurant, bar, and free Wi-Fi in common areas.
Potamaki Beach Hotel: Located close to the center of Benitses, this hotel is just a short walk from the beach. It offers comfortable rooms, a pool, and an on-site restaurant. Prices are often reasonable, especially during the off-season.
Corfu Maris Hotel: Known for its welcoming staff and comfortable rooms, Corfu Maris Hotel offers a peaceful atmosphere a bit farther from the town center. It often provides competitive pricing.
Apartments and Studios: Benitses also offers numerous apartments and studios for rent, ideal for travelers who prefer self-catering accommodations. You can find these options on popular booking websites or inquire locally.
Hostels and Guesthouses: Although less common in Benitses compared to larger cities, you may discover hostels and guesthouses that offer budget-friendly stays. These are typically smaller, family-operated establishments.
Remember that prices can vary depending on the time of year, so it's advisable to book in advance, especially during the peak summer months. Additionally, reading reviews and comparing prices on various booking platforms can help you find the best deal for your budget. Enjoy your stay in beautiful Benitses!