Last updated on May 14th, 2023 at 09:58 am
Here are the distances in kilometers from Corfu Town to the largest villages, beaches, and the most important points of interest on the island.
It will help to form an idea of the size and estimate the time you need to get around the island during your stay.
Apart from the list, the distances are captured in a special map for the more direct approach.
Map with distances in Corfu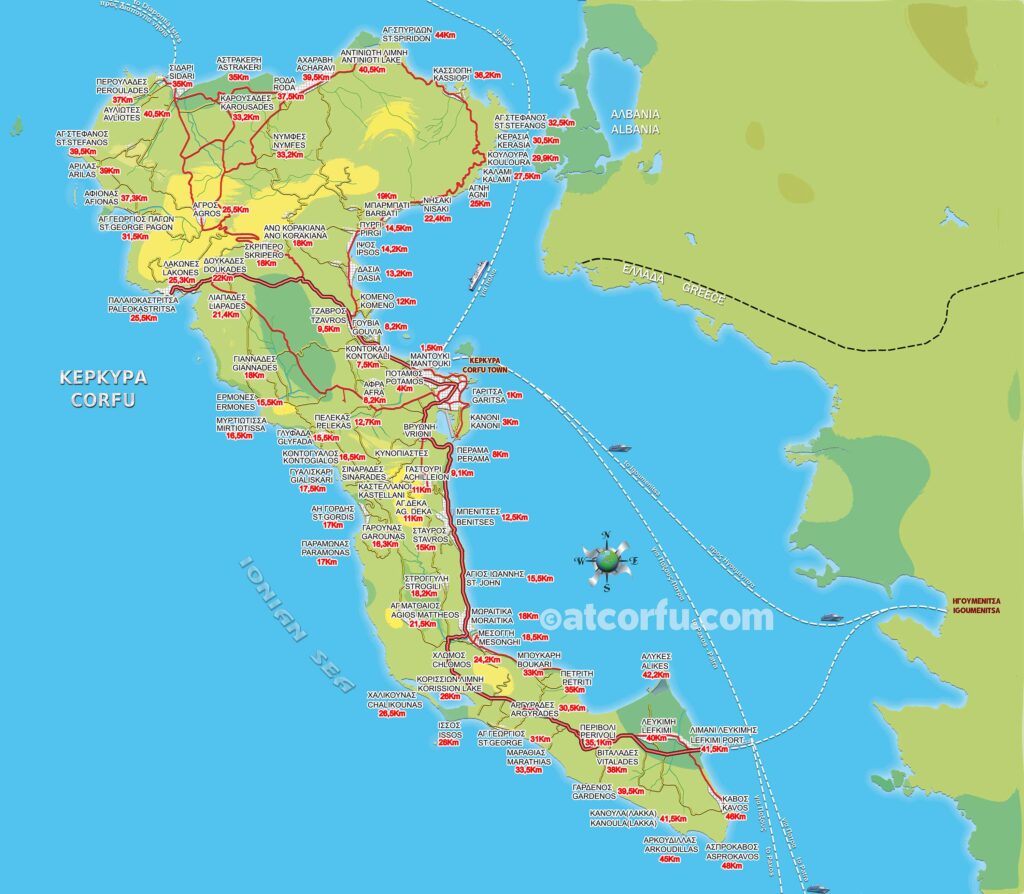 Distances to and from Corfu Center
Names are in alphabetical order
From Corfu capital to:
Acharavi 39,5km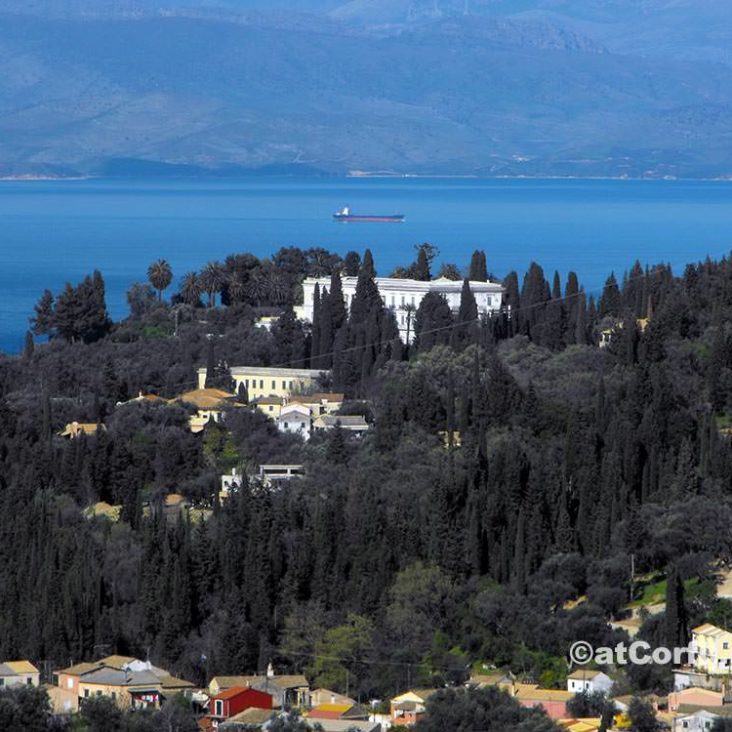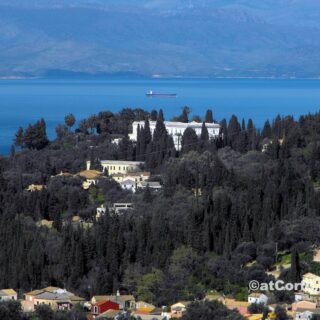 Gastouri(Achilleion) 11km
Afionas 37,3km
Afra 8,2km
Agioi Deka 11km
Agios Georgios Argyrades 31km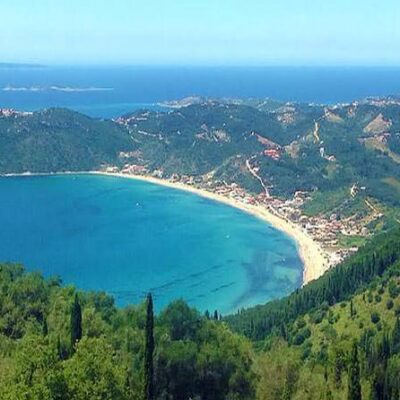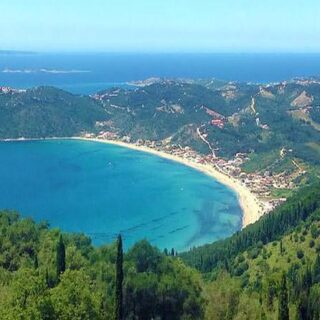 Agios Georgios pagon 31,5km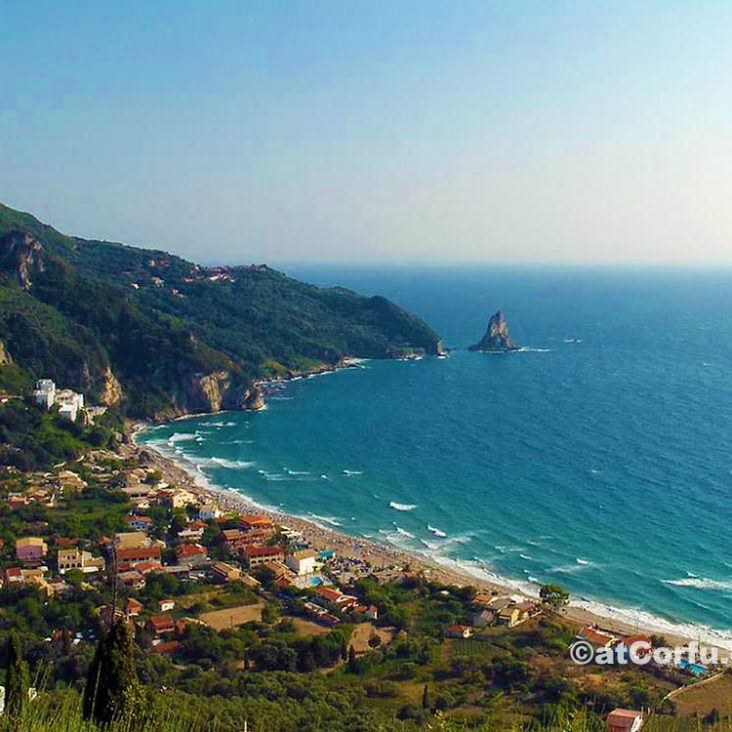 Agios Gordis 17kms
Agios Ioannis peristeron 15,5km
Agios Mattheos 21,5km
Agios Spiridon north 44km
Agios Stefanos northeast 32,5km
Agios Stefanos northwest 39,5km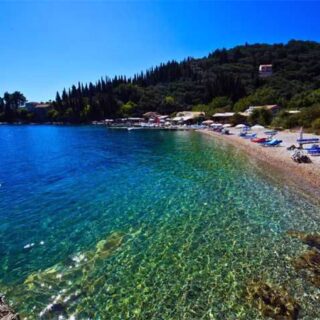 Agni 25km
Agros 25,5km
Antinioti lake 40,5km
Argyrades 30,5km
Arilas 39km
Arkoudilla cape 45km
Asprokavos cape 48km
Astrakeri 35km
Avliotes 40,5km
Barbati 19km
Benitses 12,5km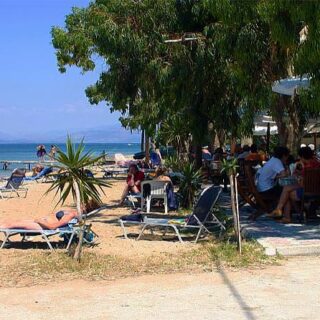 Boukari 33km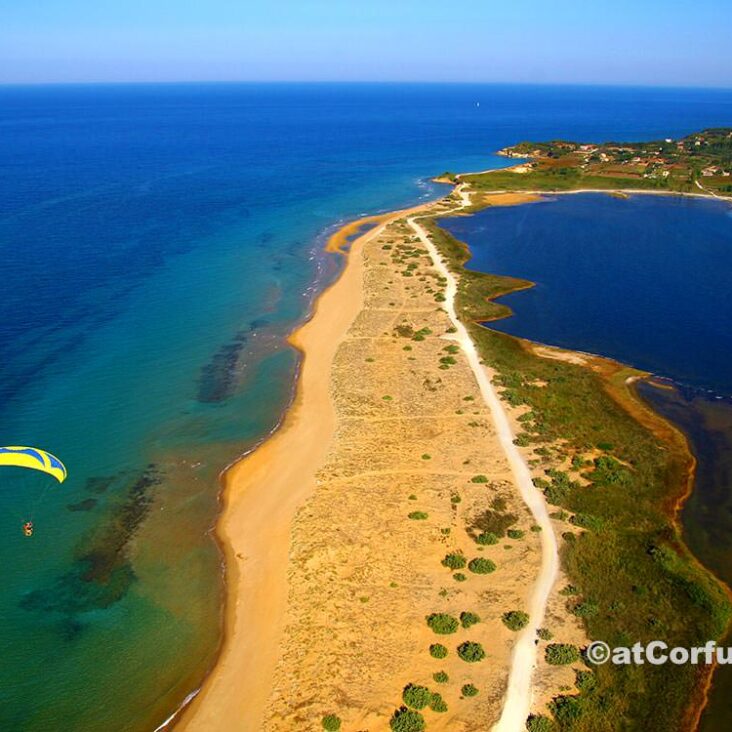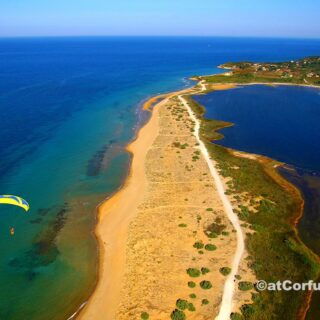 Chalikounas 26,5km
Chlomotiana 24,2km
Dassia 13,2km
Doukades 22km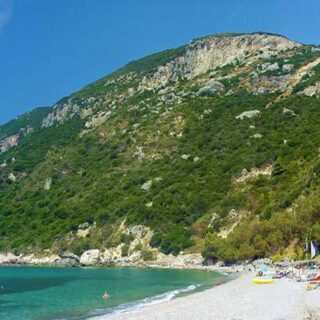 Ermones 15,5km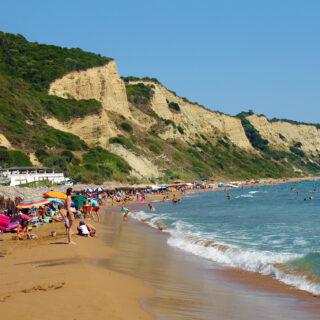 Gardenos 39,5km
Garitsa 1km
Garounas 16,3km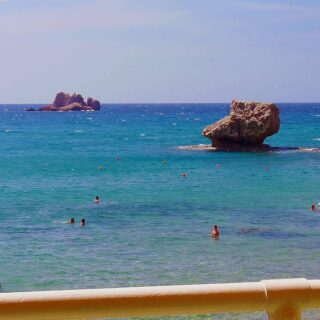 Gialiskari 17,5km
Gianades 18km
Glyfada 15,5km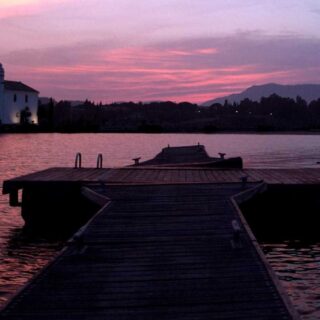 Gouvia 8,2km
Ipsos 14,2km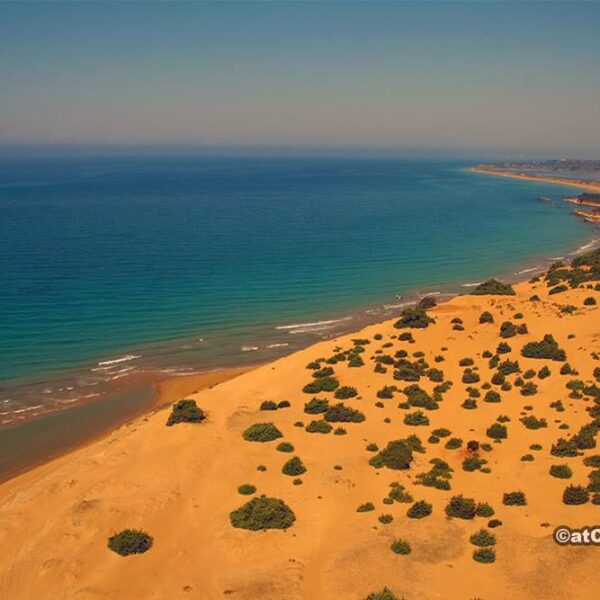 Issos 28km
Kalami 27,5km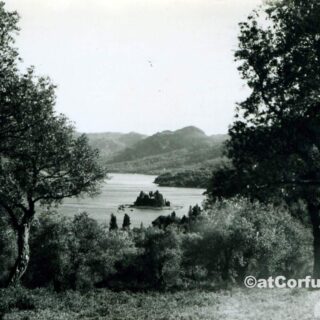 Kanoni 3km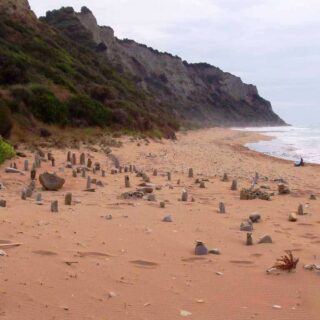 Kanoula(Lakka) 41,5km
Karousades 33,2km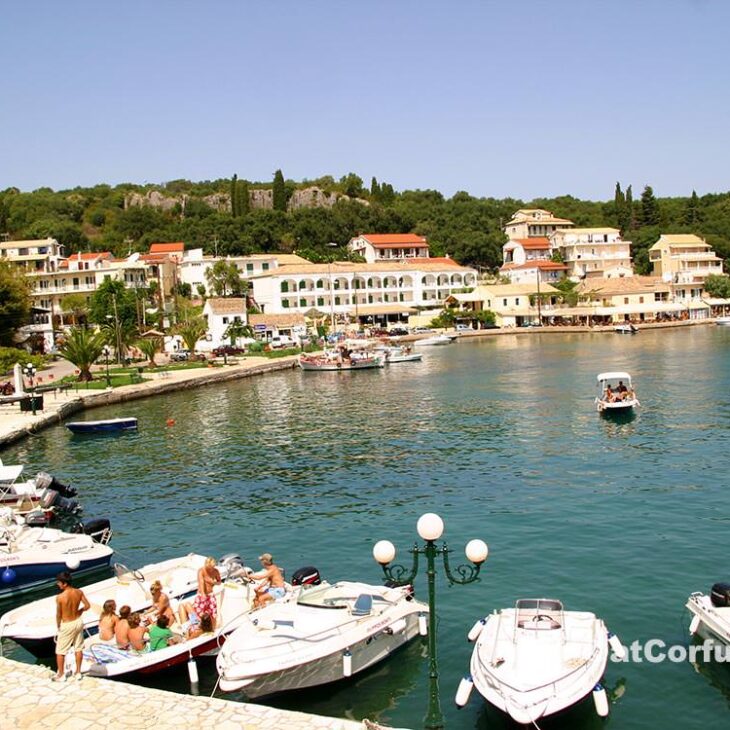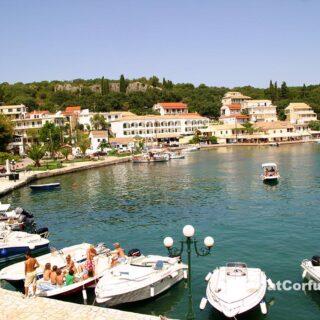 Kassiopi 36,2km
Kastelani 11km
Kavos 46km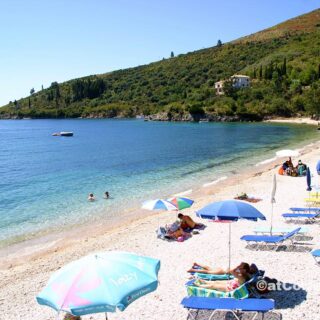 Kerasia 30,5km
Komeno 12km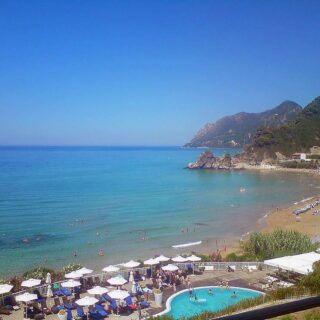 Pelekas 12,7km
Kontokali 7,5km
Korakiana 18km
Korission lake 26km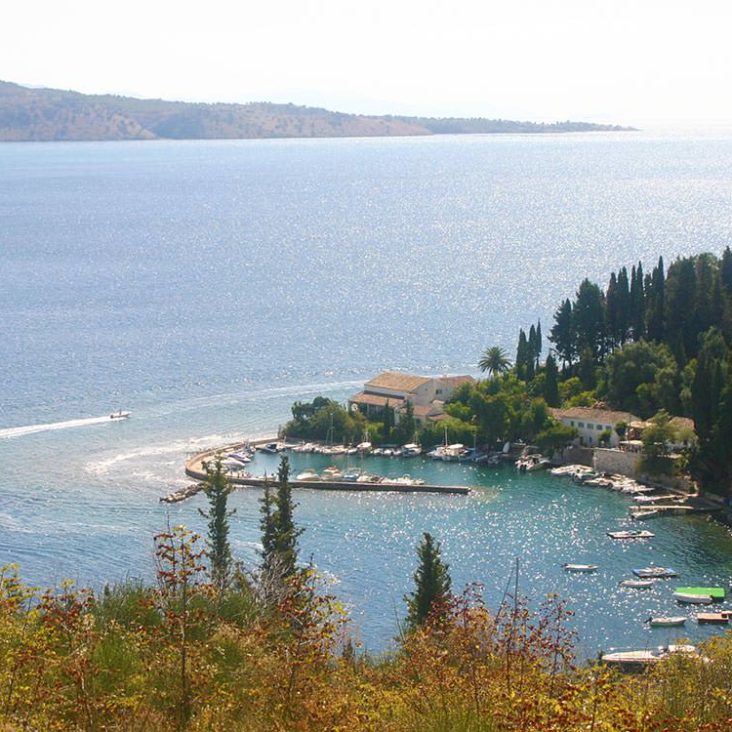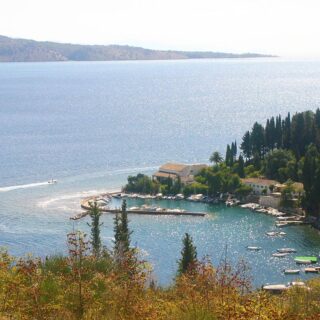 Kouloura 29,9km
Kynopiastes 9km
Lakones 25,3km
Lefkimi 40km
Alikes Lefkimi 42,2km
Lefkimi port 41,5km
Liapades 21,4km
Mandouki 1,5km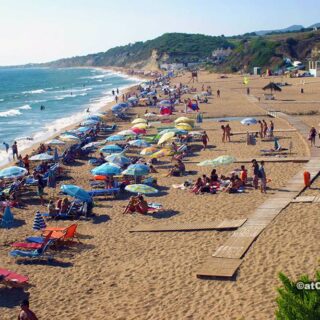 Marathias 33,5km
Messoghi 18,5km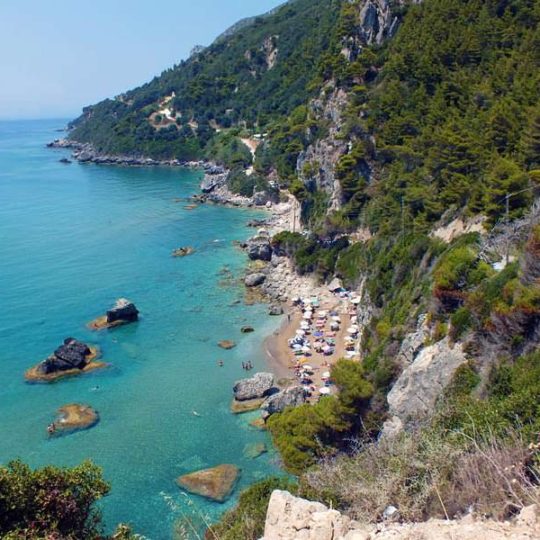 Mirtiotissa 16,5km
Moraitika 18km
Nissaki 22,4km
Nymfes 33,2km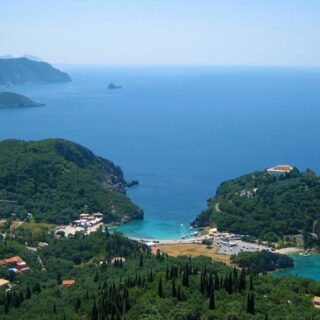 Paleokastritsa 25,5km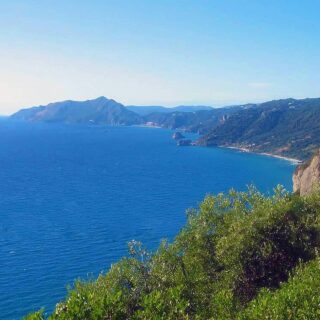 Paramonas 17km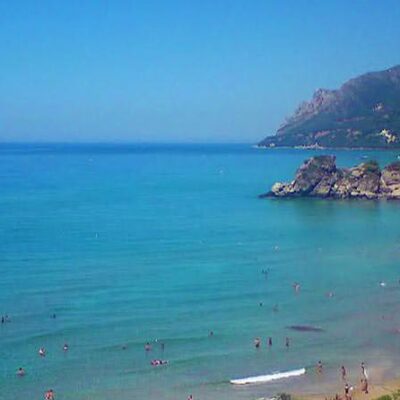 Kontogialos 16,5km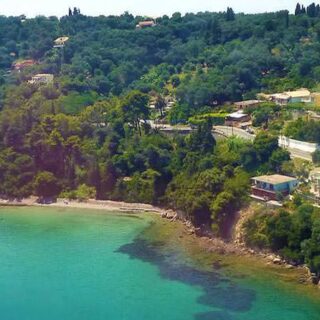 Perama 8km
Perivoli 35,1km
Peroulades 37km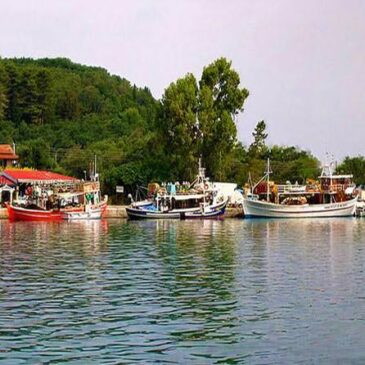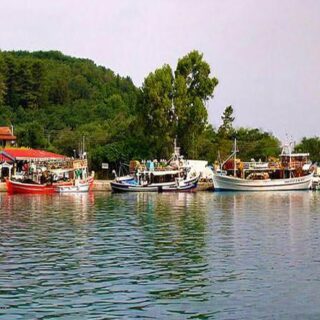 Petriti 35km
Pirgi 14,5km
Potamos 4km
Roda 37,5km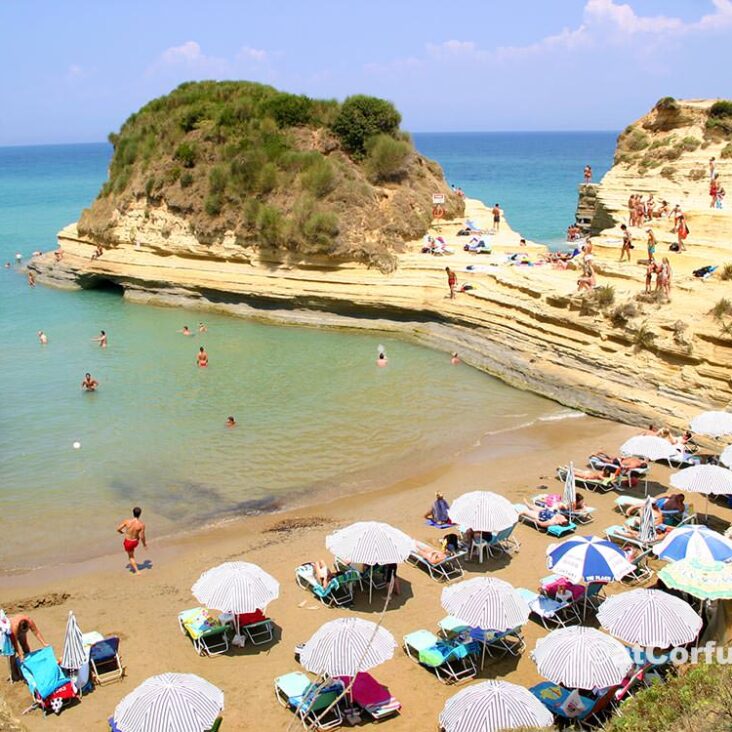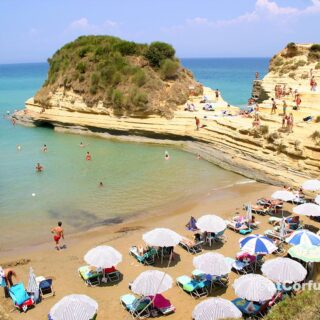 Sidari 35km
Sinarades 14km
Skripero 18km
Stavros 15km
Stroggyli 18,2km
Tzavros 9,5km
Vitalades 38km
Vrioni 5km