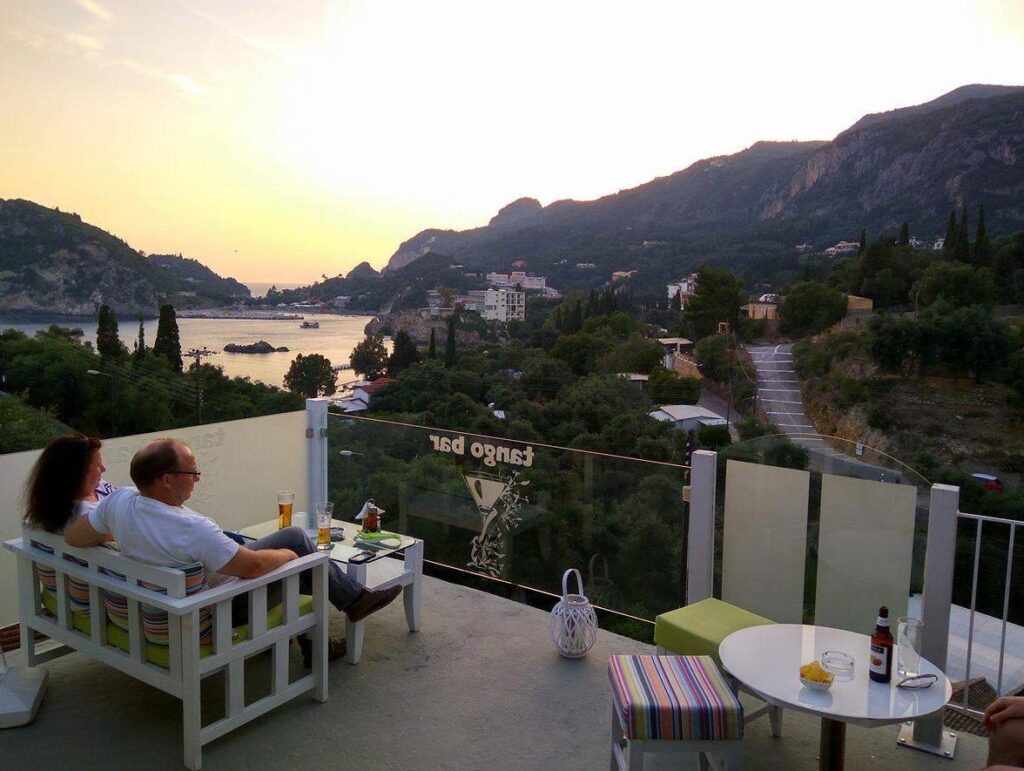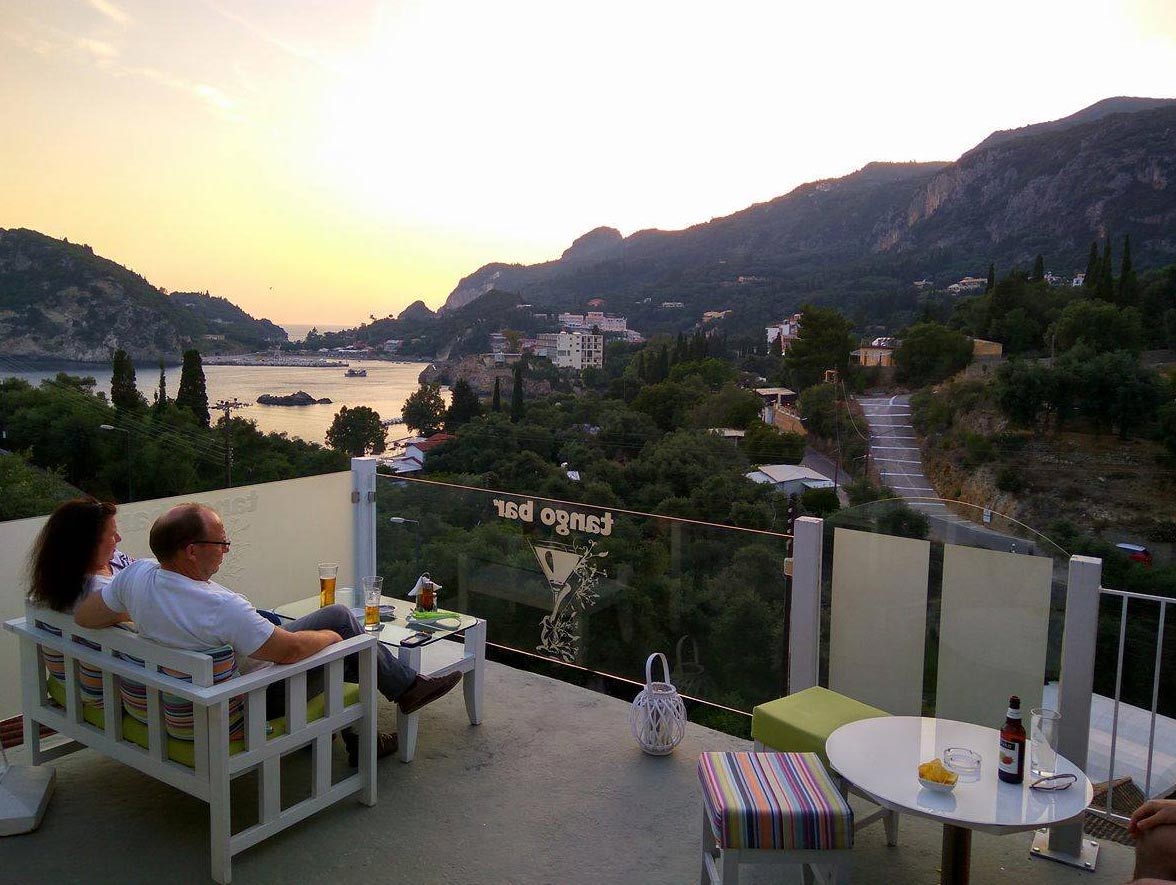 Paleokastritsa on the west side of Corfu is best known for its natural beauty, but apart from the exciting views and beautiful beaches, it has tons of shops, rooms, hotels, and of course many restaurants.
More than 20 restaurants are scattered mainly around and near the beaches.
Especially the central beach of Agios Spiridon has more than 5 restaurants in its area.
Vrachos, Il Pirata, Mediterraneo with Italian food, Zepiros, Gialos, and Nikos restaurant are all here to give you a wide choice.
In front of Alipa port, there is Alipa restaurant and a little east the Dolphin, Belvedere, and Horizon restaurants.
Moving Eastwards to Agia Triada beach we find Taverna Andreas, Gran Aladino, The Meraklis, Petrino garden, Taverna Nafsika, The Greek-way grill, Akron beach bar, Poseidon restaurant, Nereids restaurant-bar, Unlimit food bar, and Creperie Makis.
At the entrance of Paleokastritsa and on the way to Corfu town there are some more restaurants, Elia taverna, Zorbas, and Spiros restaurant.
Restaurants in Neighboring villages
In the wider area, there are two villages, very close to the resort, Liapades with an extraordinary beach at the east and Lakones, a mountain village just above the hill.
There are many more restaurants there, from Lakones particularly the view to the beach is spectacular.
In Liapades we find Thalassa restaurant, The Village diner, The Bar Blue Princes, the pub La Grotta, Aria's grill room, Aspros taverna, and Costas grill house.
And in Lakones there are Flavor restaurant, Il Pozzo, Boulis, Golden Fox, Bellavista, Dolce cafe, and Orea Thea…Quite a number for a mountain tiny village!
As you can see, choices are too many.
Recommended Restaurants in Paleokastritsa