Last updated on August 19th, 2023 at 04:28 pm
Have you ever heard of the hidden gem that is called Stelari? it's the perfect peaceful and deserted getaway.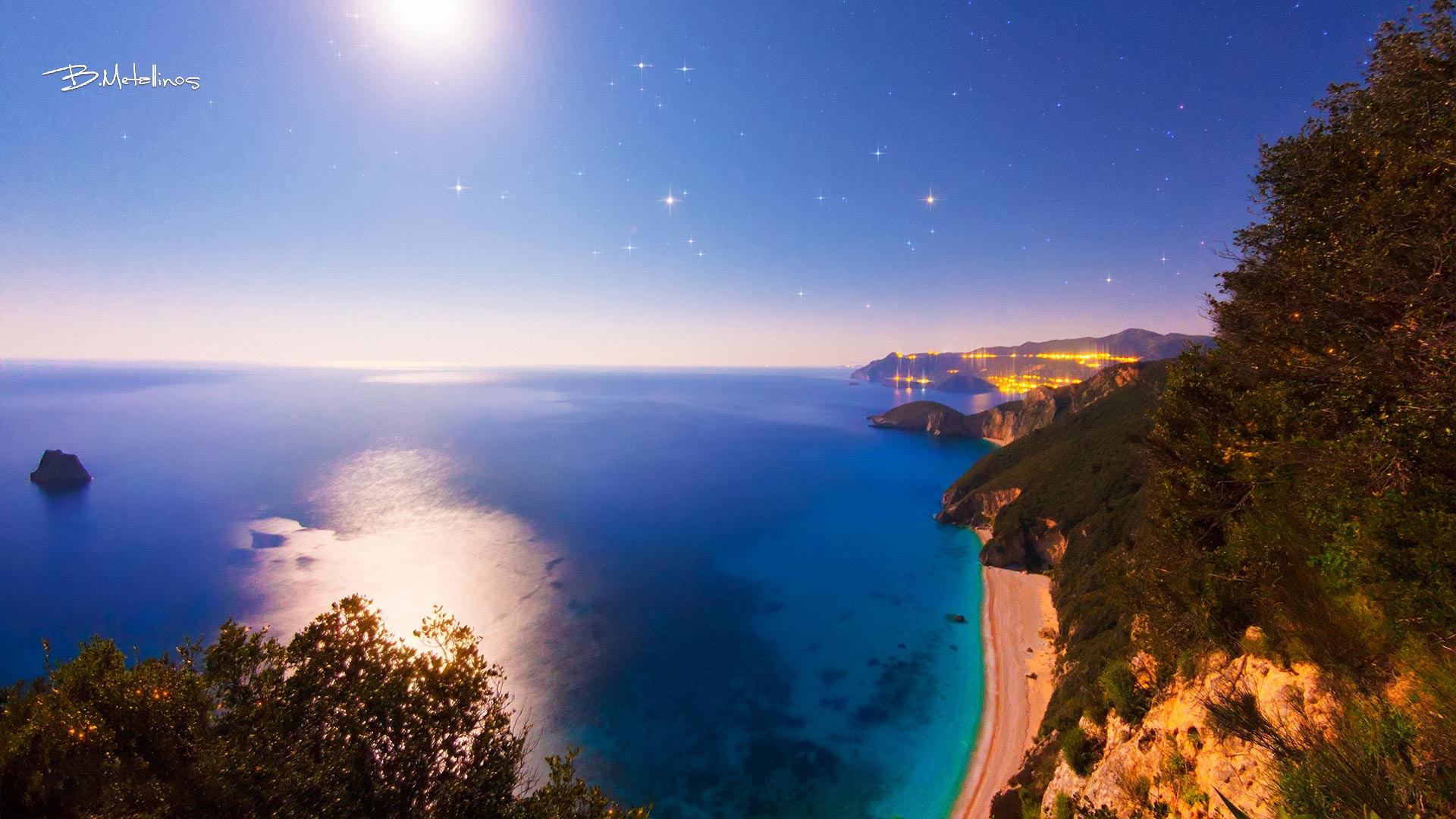 Have you ever heard of the hidden gem that is called Stelari Beach?
Stelari Beach is a beautiful, secluded paradise nestled along the west coastline of Corfu. It belongs to the beautiful hidden beaches of west Corfu just to the South of Paleokastritsa.
With its pristine waters, majestic cliffs, and stunning sunsets, it's the perfect destination for anyone looking for a peaceful and deserted getaway.
But what makes Stelari Beach so special? Read on to find out the secrets behind this hidden gem and start planning your perfect visit to this gem today!
Overview of Stelari Beach
Prepare to be enchanted by the breathtaking paradise that is Stelari Beach. Picture yourself basking in the sun on its soft, white sands, surrounded by waters so clear they rival any postcard image.
Tucked away from Corfu's mainland, this haven is shielded by towering cliffs on its eastern side, creating a secluded haven that feels like your own private escape.
For those seeking solace away from the bustling crowds, Stelari Beach is a hidden gem waiting to be discovered. It offers respite from the hustle and bustle of daily life, providing the perfect backdrop for pure relaxation.
To ensure your day is seamless and stress-free, pack your essentials – sunscreen, bug spray, and a cozy beach towel. Armed with these necessities, Stelari Beach is ready to welcome you with open arms.
As the sun begins its descent, the magic of Stelari Beach truly comes alive. Whether you're gazing at the horizon painted in hues of orange and pink, or marveling at the starlit sky, this beach offers an evening escape that's second to none.
In fact, the name "Stelari" originates from the Italian word for "star," a fitting tribute to the captivating night sky that graces this untouched paradise.
By day, its shores invite you to unwind, while the shallow waters provide a serene place to take a refreshing dip. When night falls, the absence of light pollution unveils a celestial spectacle, offering an awe-inspiring display of stars that feels almost surreal.
Yet Stelari is more than just a beach – it's an opportunity for daring adventurers to embrace the natural wonders around them. Exploring the hills, marveling at scenic landscapes, and perhaps even encountering local wildlife are all part of the experience.
Stelari Beach is a testament to untouched beauty and unspoiled landscapes. Its crystalline waters, rolling hills, and secluded atmosphere create an unforgettable oasis that leaves an indelible mark on your memory.
Whether you're seeking tranquility or adventure, Stelari Beach promises an experience that will forever linger in your heart.
How to visit Stelari?
The easy way to get to Stelari Beach is via a small boat from any of the beaches in Paleokastritsa, there are small boats making small tours to this beach, and the rest of the area, and return back after a couple of hours. The distance from Paleokastritsa anyway is only a mile or so.
Or if you can afford it and you wish to stay longer in Stelari or any other of the equally fantastic beaches of the area, you may hire your own small boat and use it as long as you like.
If you are skillful enough and young you can rent just a sea petal and get there in minutes, It depends on you!
In any case, before attempting to do the route either alone or with a company, and despite the short distance, we advise you to get informed of the weather conditions because the weather even in summer can become unpredictable, and safety must be your priority.
Wrapping up
To put it simply, Stelari Beach is a haven for those seeking tranquility by the sea.
Imagine yourself immersed in its pristine waters, surrounded by vibrant greenery, embraced by the island's imposing rock formations, and witnessing breathtaking sunsets. It's a magnetic spot that draws in visitors year after year.
Whether you're on a quest for a romantic getaway or simply a day of relaxation, Stelari Beach holds its secrets just waiting for you to unveil. So, why wait? Start crafting your idyllic day under the warm sun!