Last updated on May 29th, 2022 at 12:21 pm
South and West Corfu is dominated by endless sandy beaches and quite traditional villages.
The large traditional villages of the interior seem to be stuck in time, life flows slow and does not seem to have changed much in recent years.
The same happens with the huge beaches. Except for the beach of Agios Georgios with the great tourist development in recent years. But most villages remain almost untouched by the uncontrolled tourist exploitation. In the south of Corfu, places preserve their natural beauty.
Chalikounas and Issos, Agios Georgios of Argyradon, Marathias or else Marta or Malta, and the beach of Agia Varvara. All these are in a line that extends for several miles.
At the northern part of the long beach of Vitalades is the handsome Gardenos beach that ends at Lakka or Cannula beach. Further south is the cape of Arkoudillas which has an amazing unspoiled beach itself. This beach in turn reaches Asprokavos cape that has its own beautiful sandy beach.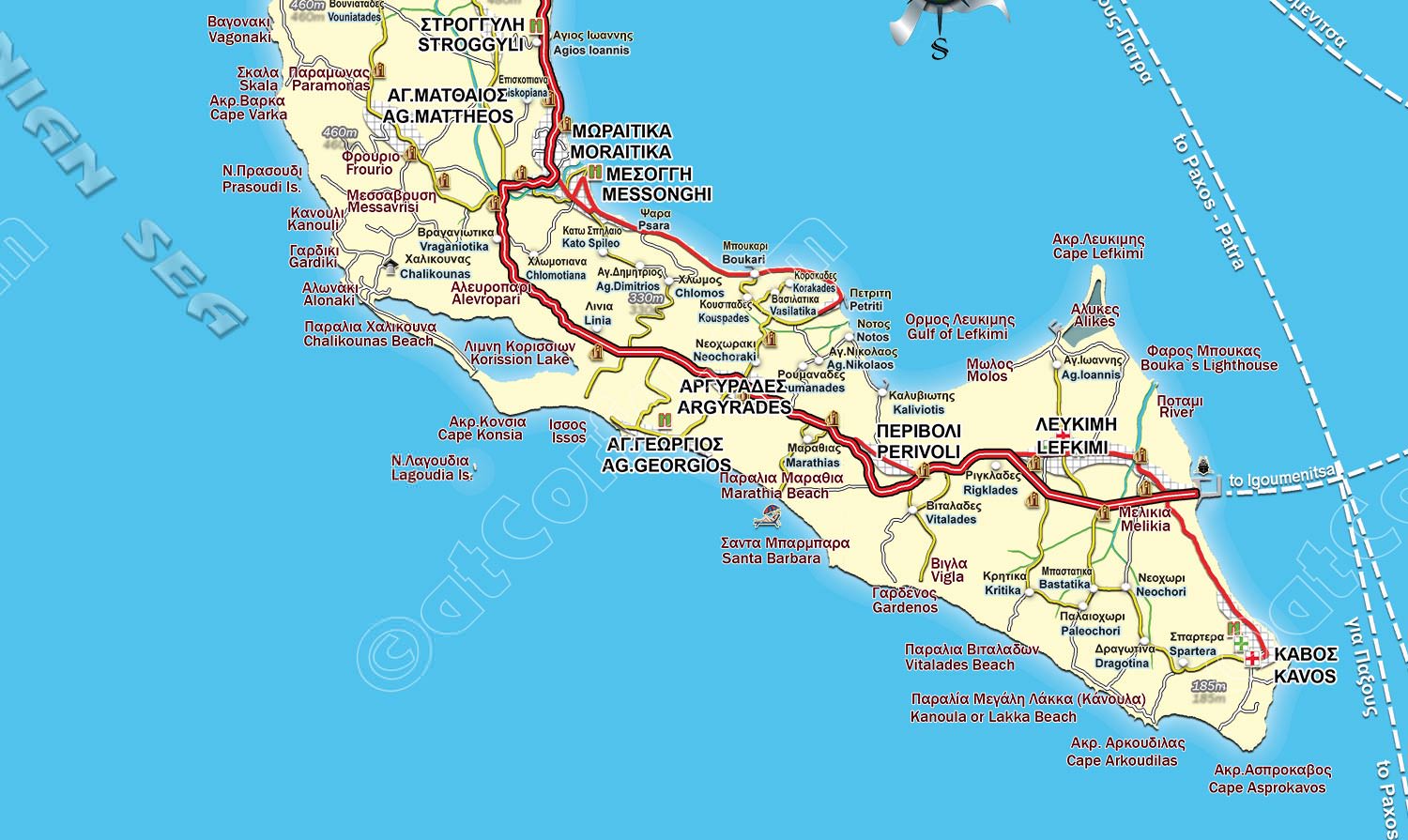 All resorts in South West Corfu