Last updated on February 19th, 2021 at 01:39 am
Benitses Travel Guide
Benitses village, on the East Coast, lays 8 miles south of the airport of Corfu.
It is one of the oldest holiday destinations on the island and still a very busy and important resort with unsurpassed natural beauty and facilities.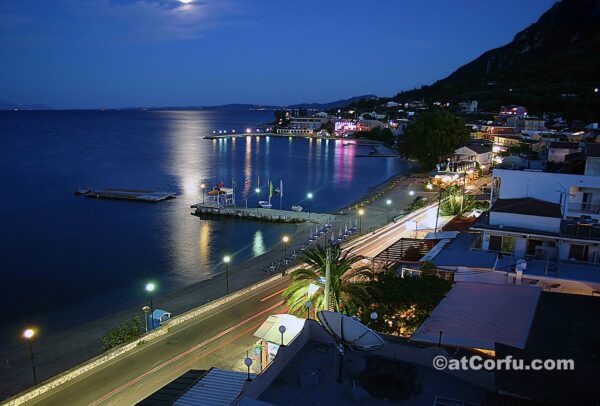 There are extensive references to the sights and places worth visiting in Benitses and the surrounding area. Posts about the sea museum, the ruins of the Roman villa with remnants of thermal baths, the new marina for tourist boats, and the Achilleion Palace in Gastouri. Are all listed so you can plan your stay and not miss anything of interest to you.
Also, information on nightlife and on many renovated hotels, rooms, and apartments.
And all there is to know for many restaurants, cafes, and all sorts of shops in Benitses and the surrounding area.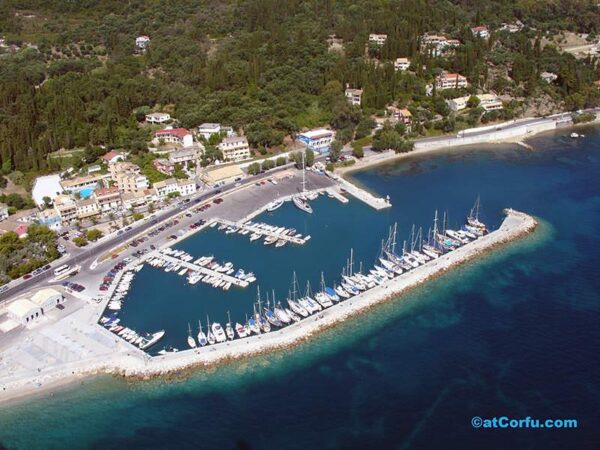 A complete cultural guide with the celebrations, events, and festivals of the village is not missing.
And a great number of photographs, and aerial photos.
Above all a unique collection of historical very old black and white photos, showing what the village used to be like, and how our ancestors lived in the past.
All about Benitses