Last updated on October 6th, 2023 at 09:22 am
Sofrito Corfiot Recipe
Sofrito is another Venetian recipe that has been incorporated into Corfu's cuisine.
It is a traditional beef-based dish served with fries or spaghetti or rice or with puree according to different tastes.
Ingredients
4 thin slices of veal
150 grams of olive oil
50 grams of vinegar white or red
1 bunch of parsley finely chopped
Flour enough to cover the meat
4-5 cloves of garlic chopped
Salt and black pepper
The Sofrito's main ingredient and the secret for its success is the garlic!
How to do it
Put some oil in a pan
Flour slices of meat on both sides
Put the meat in the pan where the oil has already been hot and turn it on the other side when it rises.
Remove the slices of meat and put them in a saucepan
Put a little olive oil together with a bunch of finely chopped parsley and finely chopped garlic in a clean pan, sauté for 1 minute.
Put the sautéed parsley and garlic in the saucepan with the beef and put the pot in the fire.
Once it starts to boil, put some vinegar and hot water immediately to cover the meat well and let it boil
Pour salt and pepper and let it boil well.
In the end, lower the fire a bit when the sauce has become thick, which means that the food is ready.
The food can be served with anything, from fried potatoes, or potatoes poure, or rice, even with pasta spaggeti
More Recipes
Reward us with Υour Review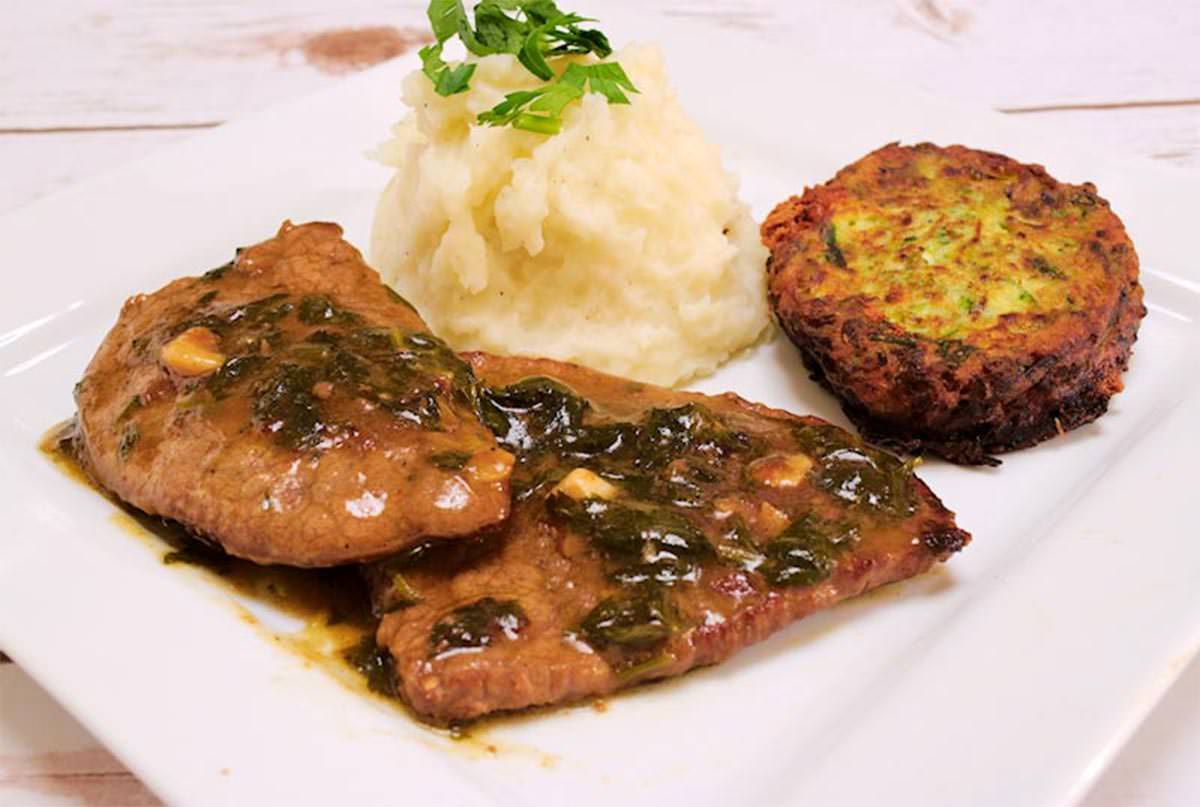 Recipe Name
Author Name
Published On
Preparation Time
Cook Time
Total Time
Average Rating





Based on 3 Review(s)