Last updated on September 15th, 2023 at 10:56 am
Bianco fish recipe
Bianco (Italian Bianco = white) is a delicious fish dish that resembles a fish soup but has nothing to do with it.
One of the most famous dishes of Corfiot cuisine made with fish of almost any species even with codfish, here we offer you the traditional recipe for 4 people.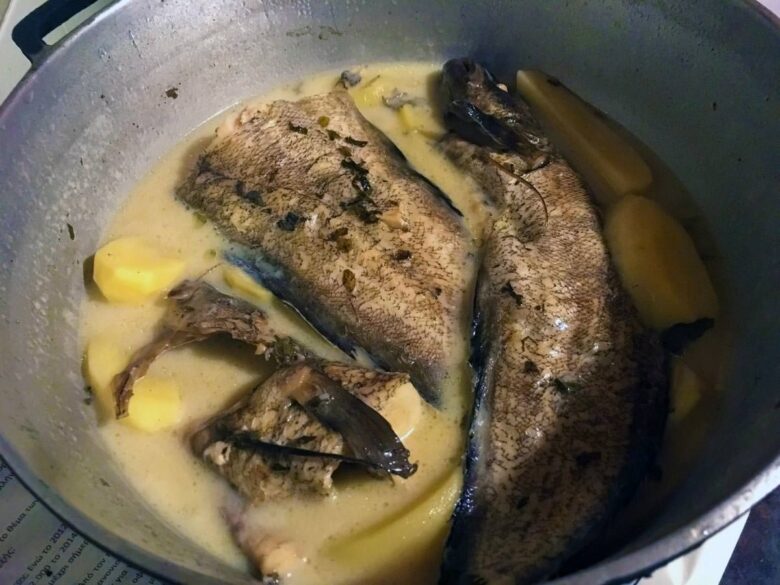 A very simple and easy-to-use recipe that does not require over 40-45 minutes to make. This is the same recipe made by Nikos Belos in its restaurant Klimataria in Benitses Corfu.
Ingredients
4 or whatever you want medium-sized fish, suppose in the recipe we use fresh cod.
4 cloves Garlic, whole.
100 grams or nearly half a glass of fresh lemon juice
3 potatoes sliced ​​
Black Pepper
100 grams of virgin olive oil
How to make it
Put the oil in the pan together with 2 glasses of water, garlic, and half a teaspoon of sweet pepper.
Almost put together the fish and potatoes so that they are evenly covered by the water if we do not fill in a little. Add some salt if the fish were not salted.
They boil it all on a regular fire until they shed some water without water.
Try the flavor, add some salt and add the lemon juice.
Leave it only half a minute and take it out of the fire immediately.
Cover it and in 2 minutes it's ready to serve.
As you can see, it's a simple and fast dish that is very tasty.
Anchovies and generally that sort of fish are suitable for Bianco, but sardines do not because they are very fat.
Reward us with Υour Review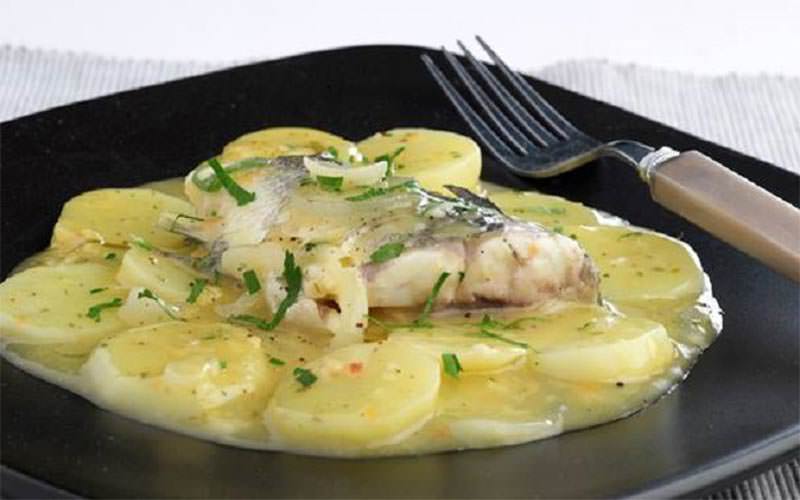 Recipe Name
Author Name
Published On
Preparation Time
Cook Time
Total Time
Average Rating





Based on 2 Review(s)