Last updated on July 30th, 2023 at 09:19 am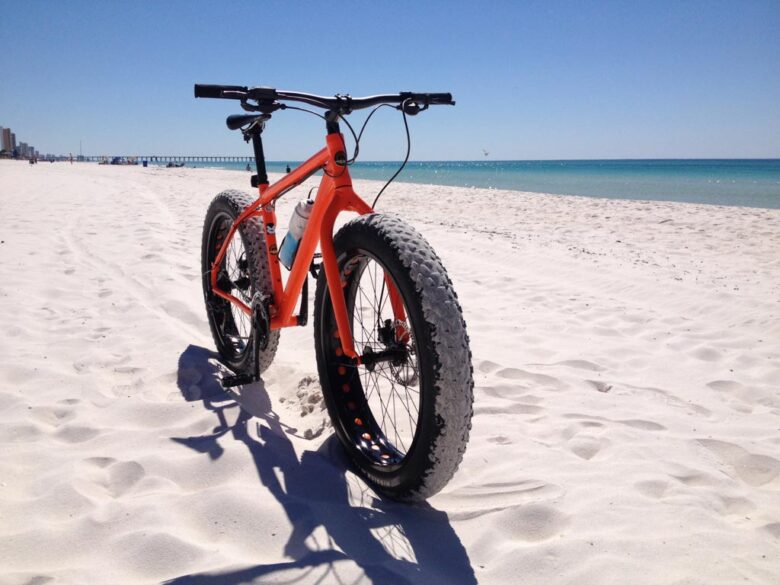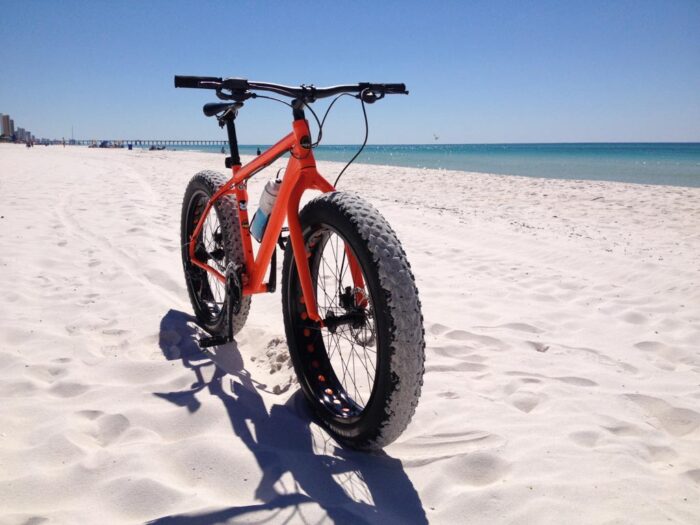 Biking on a sandy surface like that of the sandy beaches in Corfu is totally different from cycling on peachy roads. When it comes to cycling on the beach your bike can give you the experience of a bumpy ride, wobbly steering, and tires struggling to grip a loose surface.
Corfu has an abashment of riches when it comes to talking about beaches. In Corfu, there are infinite options all around the island, from long, off-the-beaten-track expanses of fine sand, to small picturesque pebbly bays and idyllic coves. Many are cycling-friendly with lightly sloping beaches with shallow waters.
What do you think? This is something impossible? Well, choosing the bike for beach cycling and a bit of practice can help you master this. If you have made up your mind to glide across the beach in Corfu, going throw this short read can be a plus for you.
How to Cycle on the Sandy Beaches of Corfu On Your Bike
1. Get the right bike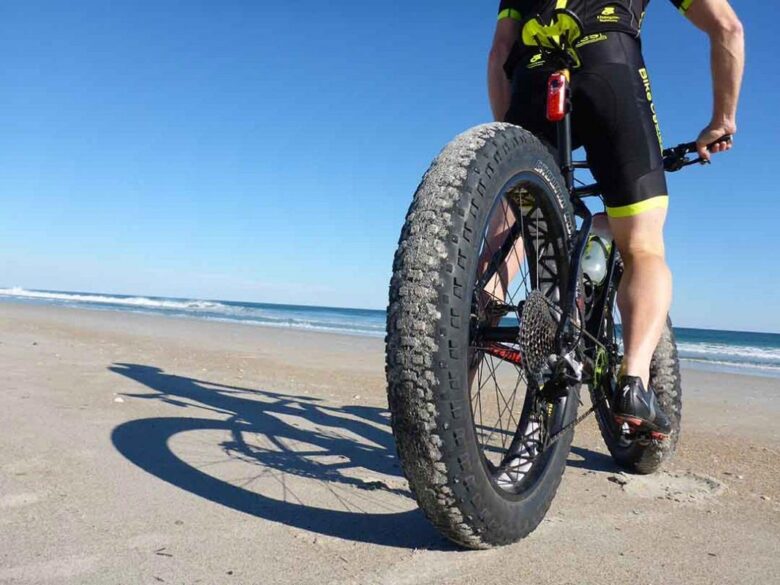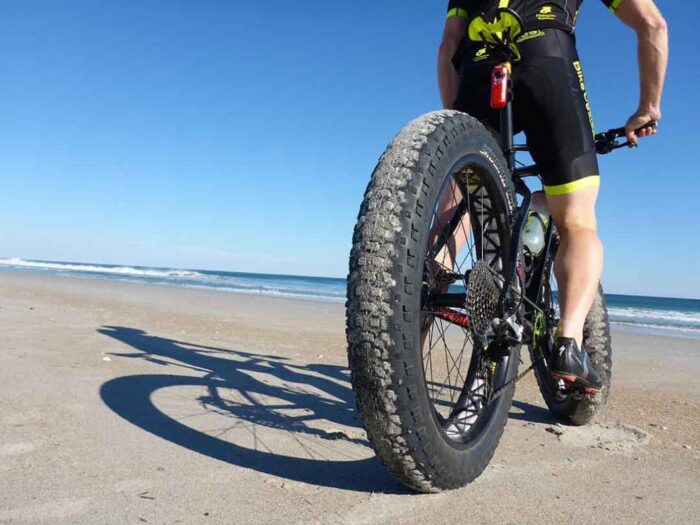 Fat bikes that come with 26 inches rims and 4 inches tires are the best option to ride through the sand. So, if you want to cruise along the beach and tackle sand dunes, a fat bike will be the best fit for you.
2. Get the right tires
You might like to get more contact with the sand surface and balance your bike easily when riding on the beach. Right? You know tires can play the most important role in this. Choose tires between 4.4 to 6.4 wide. Remember- chunkier support is required for loose sand.
3. Lower the tire pressure
If you want to make your ride easier, let some air get out of the tires. Being in less contact with the sandy surface makes the bike less difficult to steer and pedal. For a fat bike, go at most 4-6 psi where the psi should be 18-20 for mountain bikes.
4. Remain in low gears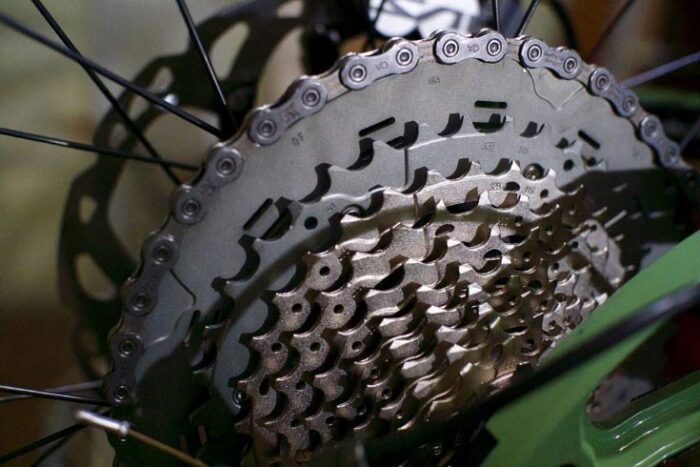 More torque can be produced with lower gears and it can reduce the chances of the wheels getting stuck in the sand. Getting used to the thicker tires can be frustrating but extra pushes on pedals can help you stay on the sand.
5. Reduce shifting and braking
What can reduce your speed and take your wheels into the sand? Of course, breaking and shifting. Try to shift gears when you're on a solid surface. When you're on flat ground, select a gear that will help ease pedaling and will let you have enough speed to carry you.
6. Ride-on right sand
If you don't have any previous experience in riding on the sand, avoid riding on loose sand which will slow your speed down and make the steering difficult. On the other hand, you'll feel like riding on wet grass while riding on wet or a thin layer of sand. Be aware of steep slopes and stay away from them if you're comfortable enough.
7. Pedal consistently
Short pedaling, change in speed, or uneven bursts can lead your rear wheel to dig into the sand or slip. Stick to a particular cadence until you find changes in slope.
As a beginner, it is recommended to ride slower than usual because there have chances to lose control and you might not like to fly over the handlebar.
If you notice a patch of sand ahead while on hard ground, gather enough speed to pass through it. Also, take your body weight off the onward wheel when you approach.
8. Use counterpressure to change direction
It's not possible to steer the bike on a paved surface as you would normally do. In general, riding in the sand requires gradually leaning the body and using the counter pressure to turn the bike. Remember- a quick turn can lead your tire to dig into the sand.
9. Relax
Remember- loose sand is responsible for a wiggly and bumpy ride. To stay in control and absorb the shock, try to keep your body loose as much as possible. Hold the handlebars gently.
Hopefully, this article has helped you learn how to cycle on rough terrain such as a sandy beach in Corfu, on your bike. If you're still feeling hesitant, consult the experts for lessons or opt for watching videos online. Happy cycling!