Last updated on August 30th, 2022 at 06:33 am
There are so many things for you to do in Corfu Greece, the choices are so many that none will get disappointed.
Here is our list of the best things to do in Corfu that will help you to have an unforgettable experience during your stay on our magnificent island.
1) Taste the wonderful Corfu Food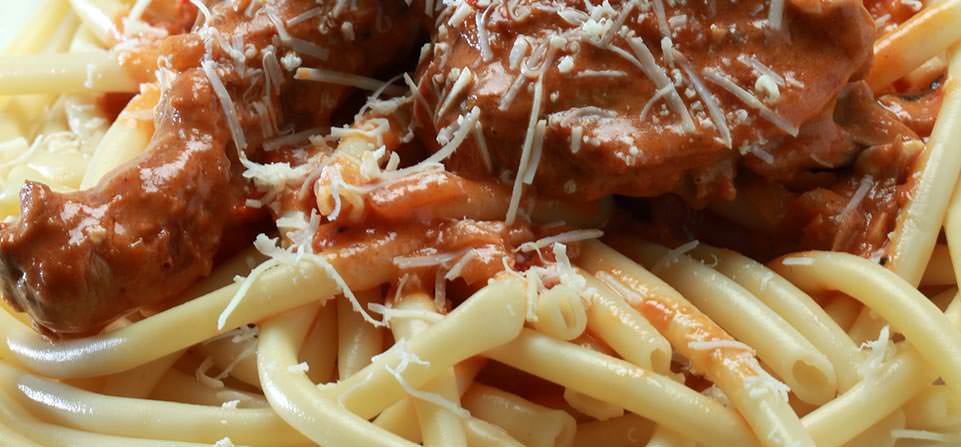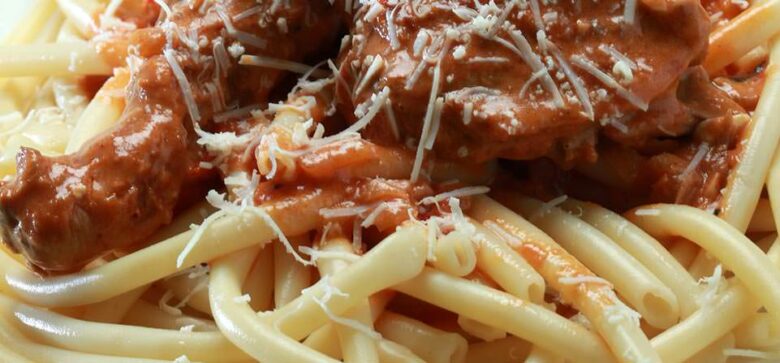 For many people, one of the best things to do in life is to enjoy food. So while in Corfu, it is impossible not to try the delicious delicacies of Corfiot cuisine.
In all the good restaurants on the island, you will find the unique recipes of Corfu such as Pastitsada, sofrito, Bianco, and Bourdeto. Don't miss the opportunity to taste them.
2) Visit Aqualand water park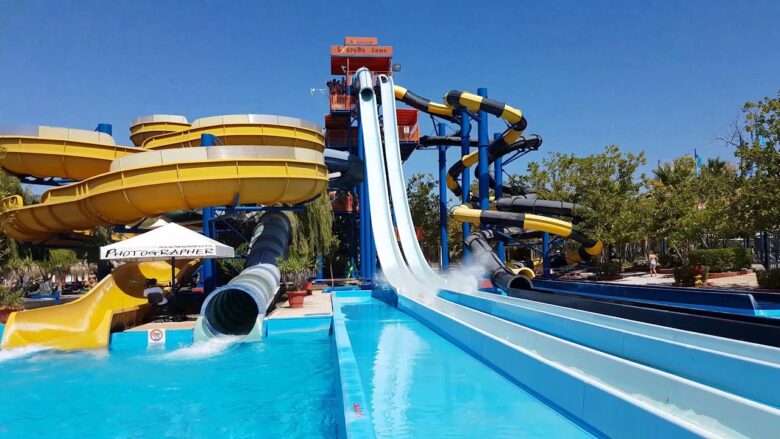 In Agios Ioannis area in Central Corfu.
Aqualand is the top waterpark in Europe and one of the largest Water Parks worldwide.
Definitely, one of the most exciting things to do in Corfu, a place you must visit if you want to get a great combination of fun, relaxation, and a great dose of adrenaline.
In Aqualand, you will find 51 slides, pools, and a wide variety of other games suitable and fun giving for all young and older kids.
All kinds of water attractions are here and the many facilities will make your day exciting until the last moment.
You can have a relaxing time here under our beautiful maple trees, as well as be thrilled and adrenaline-rich on our water slides.
3) Book and enjoy a daily cruise with a boat trip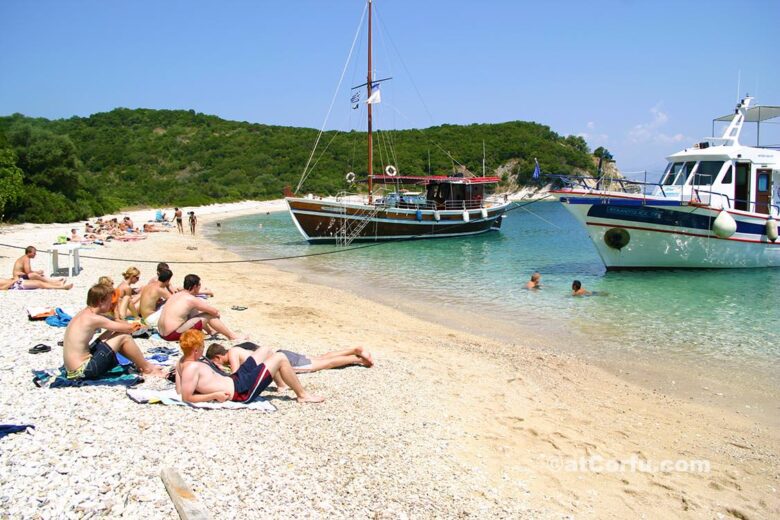 Daily cruises are one of the first things to do in Corfu since the first days of tourism development on the island.
In almost every tourist resort of Corfu, you can try daily cruises that take you to well-known and unknown nice parts of the island, as well as to neighboring islands, such as Paxos and Diapontia, or on the opposite coast on the mainland.
Also, a day's visit to Albania will satisfy your curiosity.
It is the well-known island hope of the Aegean, just here the options are fewer but equally exciting and full of fun.
4) Go Sailing
In Corfu, there are many opportunities for sailing lovers.
Here you will find sailing companies that organize excursions with sailing boats, rent boats, or boats. Some companies even offer offshore sailing lessons.
Take advantage of the many opportunities not to miss your favorite hobby during your vacation.
5) Drive to Mount Pantokrator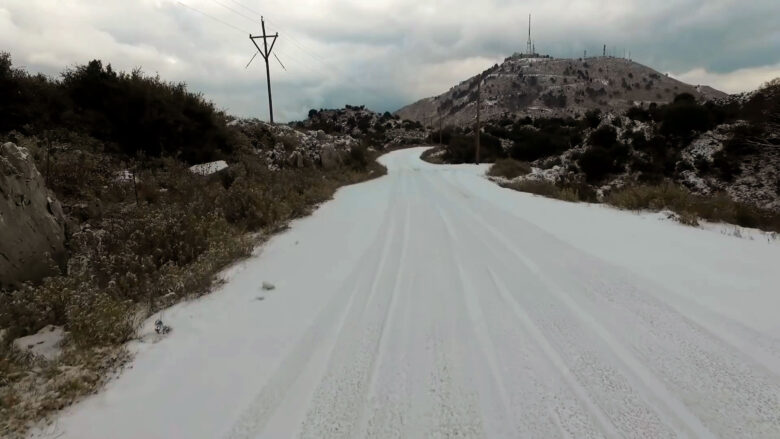 The highest mountain of Corfu is in the northeastern part of the island and is only 900 meters at its highest peak.
From here, however, you have the best view of the whole island, Albania in the northeast and if the atmosphere is clear, something difficult for the summer months, you can even see Italy.
Here is the monastery of the Pantokrator that celebrates the 6th of August. There is a coffee bar but also many antennas of radio, television, and mobile telephony that emit strong radiation.
For this reason, we do not recommend staying for many hours. An hour's visit is enough to admire the landscape.
6) Drive to the abandoned Old Peritheaa village
This is an abandoned medieval village located just below the majestic peak of Pantokrator on a plateau at an altitude of 400 meters.
The village is visible from nowhere except at the top of the mountain and is a typical example of how inhabitants built their villages in the Middle Ages to avoid the attacks and depredations by pirates.
It's full of old stone houses that reveal a rich past, so it has gained archaeological value and in recent years buildings have been restored.
There are several restaurants offering local specialties and it is full of people, especially at the weekend.
Curious Corfiots and other tourists come to stroll along the narrow streets of the village which is being brought back to life.
6) Visit Palaiokastritsa

One of the most beautiful sceneries in Corfu.
Paleokastritsa is really very picturesque and becomes more beautiful when you see it from above.
From the village of Lakones located on the mountain that surrounds it from the north, you have a spectacular view of the small beaches and capes that form its diverse shores.
At the largest cape, there is the famous monastery of Paleokastritsa, which thousands of tourists visit.
Among its exhibits are the bones of a whale that once hatched on the wild rocks of the area.
Definitely, a visit to Paleokastritsa is a must.
See Paleokastritsa Monastery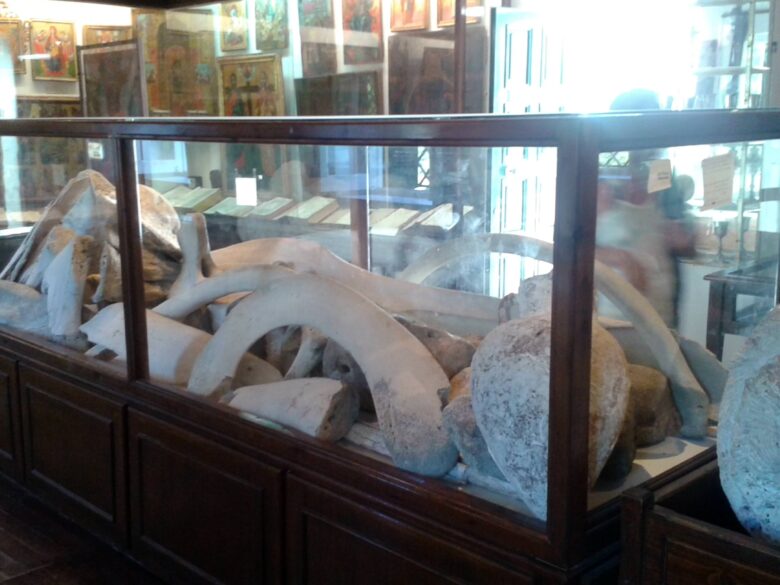 On the top of the largest cape of the coast of Paleokastritsa.
From here you will see far away to the northwest the castle Angelokastro, perched on its rock since 1100 AD to protect the area since then.
In the monastery there are various exhibits, in one room there are old traditional tools used in the old olive mills and various traditional village exhibits.
In another room, the bones of an unfortunate whale washed up on the rocks of the shore.
Feel the real cold waters of Paleokastritsa
Indeed, Paleokastritsa has many beaches, the busiest on the coast of the settlement and the most isolated a few kilometers in the surrounding area.
They all have crystal clear waters but are also very cold, that's why the expression freeze!.
This is due to a very cold stream that starts from the Adriatic Sea and ends in the area.
Of course in the summer with the unbearable heat, the cold sea becomes enjoyable.
Visit the Corfu aquarium in Paleokastritsa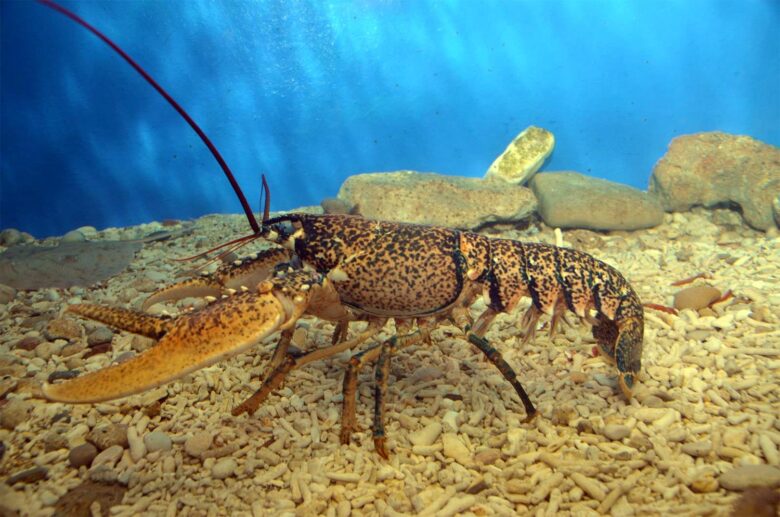 A museum of living marine life with also many species of fauna of Corfu.
Take advantage of the Corfu Aquarium to discover the underwater world of Mediterranean life! In the huge aquarium, you can watch many species swimming live.
Species are very well cared for, responsibly! So come and see them live!
Get aboard the Corfu Sea Discovery ship in Paleokastritsa
Meet the "Corfu Sea Discovery", a glass reef ship that started operating in 2008 in Corfu to highlight the amazing coast of Paleokastritsa.
Through the submarine windows of the ship and under your feet you will see the fascinating marine life that exists in the wonderful caves of the area.
8) Visit some gorgeous Corfu beaches
Corfu certainly has some beautiful beaches which certainly you haven't explored yet, so it's time to do so. Its endless coasts together with its clear emerald waters make Corfu an island with the most beaches in Greece.
Discover Corfu's best beach Rovinia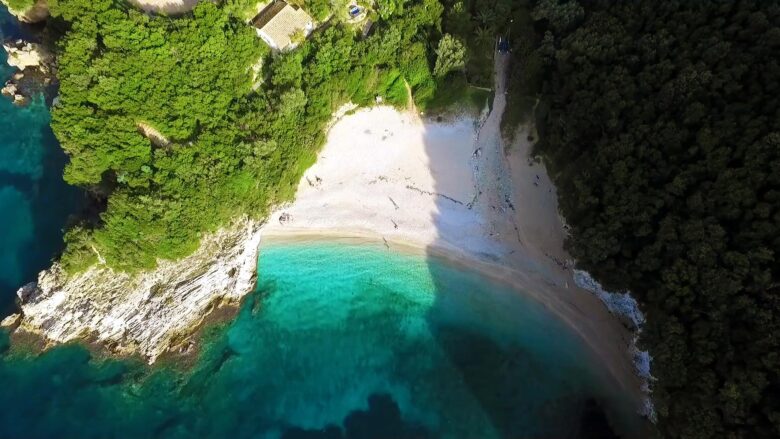 Many say that Rovinia is the most beautiful beach in Corfu.
It's a relatively small and secluded beach with fine pebbles near Paleokastritsa.
Very picturesque with crystal clear waters and a tiny cave in the southern part.
You can also reach it from the land via a narrow path.
If you are in the area or wandering around Corfu, it is really worth visiting.
Enjoy Mirtiotissa Beach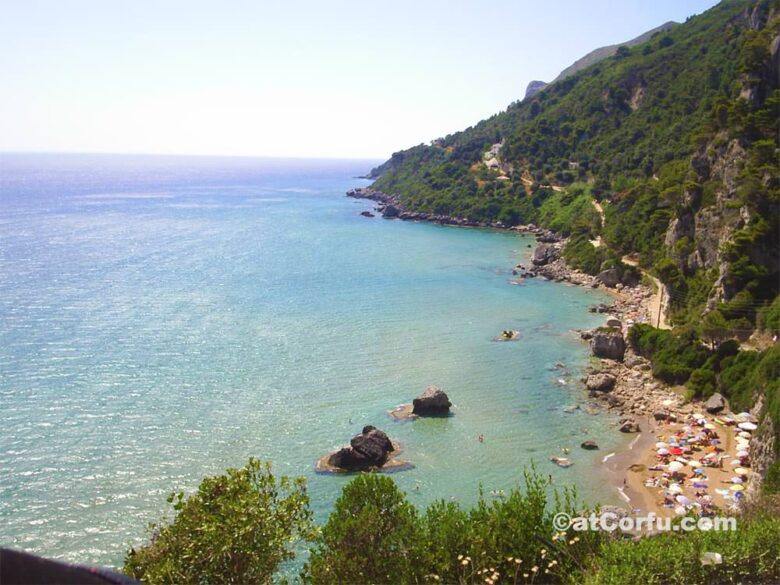 It is located on a secluded coast of western Corfu, near the homonymous monastery of Myrtiotissa.
You must visit it because it is very small and cute and because it was once the official nudist beach of Corfu.
It presents the phenomenon of the sand being lost over the years but recovering again after decades.
Go to Issos and Chalikounas Beaches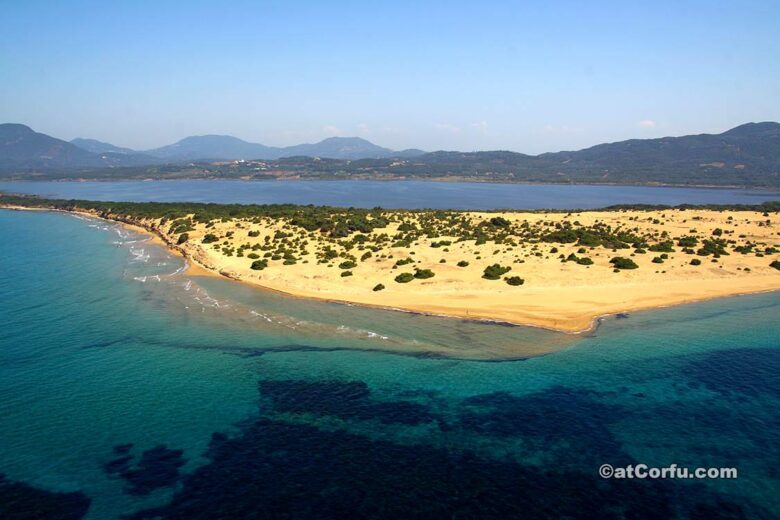 Definitely one of the first things you should do in Corfu is to visit the two largest beaches on the island.
Here you will gaze at the islands of Paxos in the background over the endless and hot sand and the flat sandy area of western Corfu that bears no resemblance to the fertile northern part of the Island.
At Chalikounas you will enjoy the open sea, the big waves, and the almost permanent breeze that comes from the Ionian Sea. These are beaches for lovers of sailing, windsurfing, and adventure.
Swimm at Agios Gordios beach
If you want to get to know the typical sandy and busy beach of Corfu, you should also plan a visit to Agios Gordis.
Wonderful beach with many shops, and restaurants but also rich and exotic nightlife in the many clubs that almost touch the sea. A taste of Caribbean flavor.
Dive in Canal d'Amour in Sidari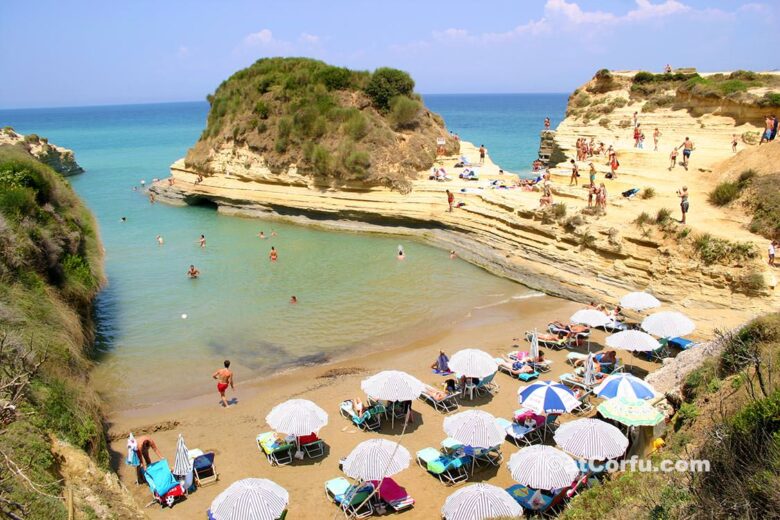 A gentle stroll along the coast of Sidari brings the visitor to the famous Canal d'Amour. Where people can swim through an archway of sand into the open sea beyond.
Canal d'Amour is the French name for the Channel of Love. A very famous and nice natural formation of sandstone rocks, corrosive by waves and winds. This makes it one of the best and most unique beaches on Corfu.
According to a tradition, the first person you meet while swimming between these rocks will become your other half forever.
A natural beautiful beach, difficult to find elsewhere in the world.
See the dramatic Cape Drastis

The westernmost tip of Corfu.
Drastis cape is the tip of loggas beach in Peroulades.
You can visit it and discover a different scene in Corfu as it is a nice and rare geological phenomenon that looks magnificent from the top where the view down causes vertigo.
9) Explore Corfu nature
If you don't explore the nature side of Corfu what else can you do on this island?
The Corfiot nature is unique and varied and it will constantly surprise you with the changes in the landscape and the beautiful mountain villages, the hidden deserted beaches that are always intertwined with the busy tourist areas.
Our suggestion to You is to grab the opportunity to discover the virgin state of the northeastern tip of the island, where is the pristine place of Erimitis, with the many virgin and unspoiled coves, You will fall in love with as the Durrells did almost 100 years ago.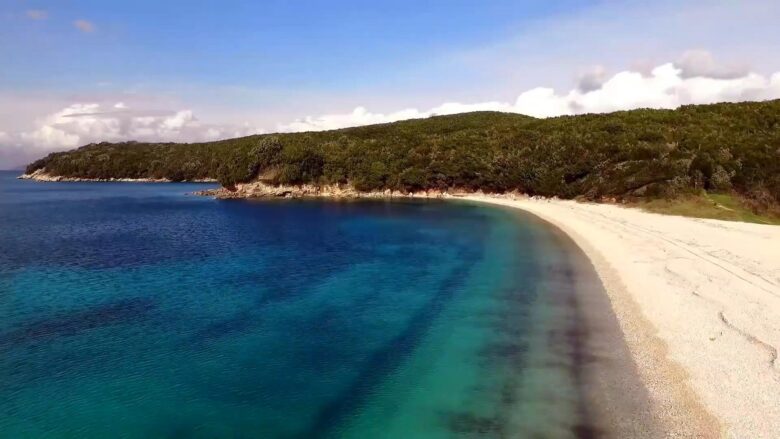 Erimitis is located at the northeastern tip of Corfu, very close to the Albanian coast.
A pristine paradise, full of small cute coves-beaches separated by small capes that give beautiful scenery to the landscape, most of which are accessible only from the sea.
Here you will have the opportunity to come in direct contact with nature, untouched by tourism development.
You will browse isolated beaches where wildlife has found its ideal refuge. Pebble peaceful beach with little sand, and the waters are extremely clear.
Riding on a horse is one of the most exciting ways to explore this area.
10) Outdoor Things to Do in Corfu
Not only is Corfu one of the most history- and mythology-rich Greek islands, but this Ionian gem is also the greenest island in Greece. There's so much to do and explore here.
Of course, you may decide to spend most of your time there sunbathing, sightseeing, and enjoying the delicious local cuisine, and there's nothing wrong with that.
However, if you want a more active holiday, Corfu won't disappoint you. There are plenty of outdoor activities to try on Emerald Island. Here are our top picks.
Scuba Diving
If you're vacationing in Corfu and you know how to swim, you mustn't miss the opportunity to learn how to scuba dive! You will be given all the necessary equipment, and you'll embark on a guided scuba diving tour that will leave you speechless.
There's plenty to see in the clear Ionian sea, from beautiful reefs and various kinds of fish to old shipwrecks. That's right — there are adventure tours that let you explore the numerous shipwrecks around the island, but bear in mind that they are only for experienced divers.
Stand-Up Paddleboarding
Stand-up paddleboarding (SUP) takes inspiration from surfing, but it's a much more laid-back activity. So instead of surfing the waves, you get to float on a board on the water propelling yourself forward with a paddle.
You can try this on the beautiful Dassia beach, where you will be given all the necessary equipment. SUP is a great idea if you want to have a chill day at the beach, but still try something new and exciting.
It may be an ideal activity for families with kids, who are afraid other, more challenging adventures, such as scuba diving, might be dangerous.
Cruising
Whenever you're at sea, cruising is a great option for a splendid day outside. You'll have plenty of options to experience the magnificent island by water, but if you have a bit more money to spare, you may opt for a private yacht cruise.
This is a great option for those vacationing with a group of friends. By booking a private cruise, you get to enjoy magnificent views of the island and its surroundings. You can also go for a swim in the clear water, or just crack open a cold one and enjoy the breeze on your sun-kissed skin.
Cycling Tour
There's no better way to explore the island than by taking a bike tour. You can rent a bike and roam around on your own or take a guided tour. You don't have to worry about the level of difficulty because there's something for all levels of physical fitness.
Whether you decide to see the Old Town of Corfu or focus on the lush nature of the island, you won't be disappointed. You can visit the countryside, villages, and forests. Corfu is mountainous, so you can even go on a mountain-biking adventure.
ATV Tour
A cycling tour is already a great idea, but how do you feel about quad bikes? You can take an adrenaline-inducing quad safari tour with an experienced guide. You can ride through the beautiful nature of the island and experience its tradition in a completely different way.
If you've never ridden one of these before, there's no need to worry, as you'll be given detailed instructions on how to operate it.
Camping
Instead of booking some fancy accommodation, why not turn your Corfu stay into a full-on outdoor adventure? There are not many campsites on the island, but they offer all the necessary amenities to make you feel welcome.
You may try Dolphin Camping in Sidari Bay or a cozy campsite in the village of Roda.
You usually have to bring your own tent and other necessities, but you may also choose to stay in a bungalow.
If you didn't come to Corfu prepared for a camping adventure, don't worry — you can even sleep under the stars since nights are warm, and there are many DIY camping tricks that can help you adjust in no time.
Paragliding
So far, we've talked about enjoying Corfu from the ground or water, but how about soaring above it? Whether or not you've tried paragliding before, you're bound to have the time of your life gliding over the Corfu coastline.
You don't need any previous experience to try it — only enthusiasm! The guides will take you to a launchpad at sea on a speedboat. There, they'll fit you with the necessary gear and brief you on everything you need to know.
The flight is only 5–7 minutes long, but it could be the best thing you experience on your entire vacation.
These activities are only some of the things you can do in Corfu. The magnificent island has something for everyone, and no matter your preferences, you'll surely have a great time!
Go Mountain Biking Around Corfu
Corfu is an island with mountains, plains, and valleys. Most important it has a very dense road network with small paths in and around those mountains.
Therefore is the ideal place for hiking and biking.
Here you have the opportunity for luxury cycling holidays and corporate events.
Let Corfu's unmatched natural beauty, inspire your passion for cycling or biking on an adventure of a lifetime.
11) Go to the Throne of Kaizer
The "Kaiser's Throne" at the top of the hill above Pelekas village,  is an observatory, a platform hewn from rock, with stunning views, and used at the beginning of the 20th century by Kaiser Wilhelm as a viewpoint over the entire island.
12) See the Most Beautiful Sunsets in Greece
Of course in Corfu,  as from any of the west coast viewpoints you will be stunned into silence by the beauty as the sun sinks over the horizon.
13) Go to Paxos islands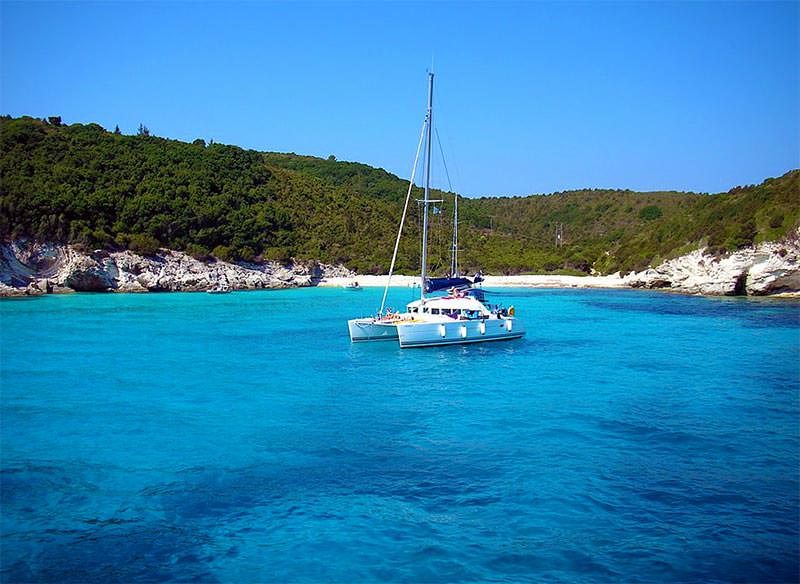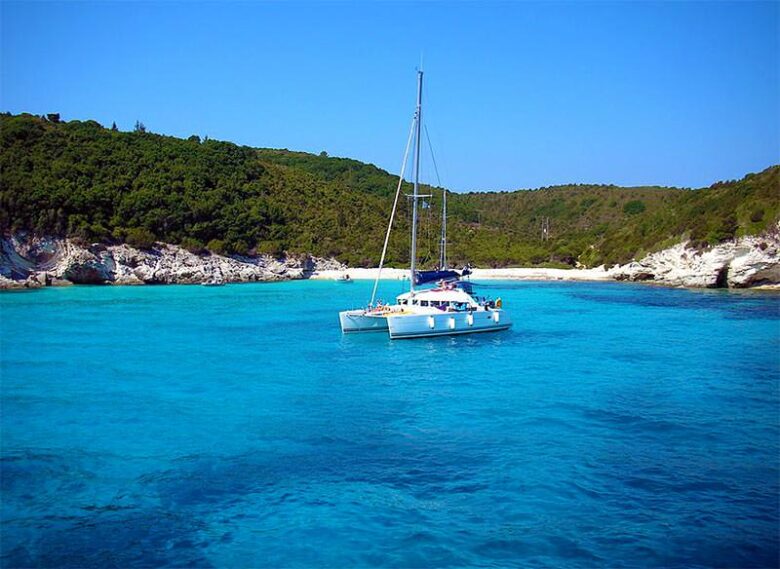 Of course, no one coming to Corfu for a vacation should miss a visit to the island of Paxos, an island that has been described as one of the 20 most beautiful in the world.
There you will also visit and admire the sea caves on the west coast with the turquoise waters, some of the Best of their kind in the Mediterranean
14) Don't miss the Diapontian islands
Also, with a visit to the Othoni, Ereikousa, and Mathraki islands to the northwest of Corfu, you will discover another quieter and more exciting world.
15) An easy visit to the islet of Vido
There is also the islet of Vido, near and just opposite the old port of the city.
A small, natural paradise of only 540 acres, an island sacred to the Serbs as there is a Serbian mausoleum with the bones of Serbian soldiers of the First World War.
There are many surprises on the island, there are no roads but organized trails for walkers only, there is a restaurant and refreshments, sanitary facilities, a medical office, an organized beach, municipal camps, and the historic restored church of Agios Stefanos.
There is a legend that the island communicates with the Old Fortress through an underwater tunnel built by the Venetians.
We do not know if this is true, but it was possible that the Venetians had this ability since there are underground tunnels connecting the two fortresses of the city, these tunnels are not accessible to the public.
The correct name of the island is the island of Vido and not Vidos as many mistakenly say, and it was named by the name of a former owner, Guido Malipieri, simply Guido paraphrased in Vido.
Whatever your tastes, Corfu is sure not to get bogged down, it is a huge island of interesting and natural beauty that offers locations, opportunities, and infrastructures as well as surprises that cover all tastes.
16) Sail to Lazaretto islet Corfu
Lazareto is an islet of 70 square kilometers, in the bay of Gouvia, just 2.5 km away from Gouvia and Kontokali.
It is uninhabited now but it was an island with a long history and not necessarily pleasant.
There was a church dedicated to the Lady of Nazareth (La Nazaret in Latin). The word was paraphrased to Lazaretto. The current name of the islet probably came from it.
Later a monastery and a leprosarium were built there, and much later it was used as a place of detention, torture, and execution of political prisoners, mainly during the Greek Civil War (1945-1949).
Very unpleasant and dark historical past for this beautiful small island.
Conclusion
This is our large and complete list of the best things to do in Corfu as well as all the sights and attractions on the island and almost in every village, left behind by Corfu's many conquerors.
Are there some more we missed?
Not really, because we have all the rest and the best of Corfu monuments and sights on this Sightseeing page.
Surely now, You have a good number for you to start and help you during your holidays in Corfu.
We wish that our list of things you can do will help you to enjoy your holidays without missing a thing.