Last updated on February 28th, 2021 at 04:46 pm
The authentic Pastitsada or Pastitsado
Here is the original authentic recipe with the ingredients and the way to make the most characteristic dish of Corfu's cuisine.
The recipe is for about 4-5 persons and in order to be consistent with the tradition, we use roasted, of course, you can use beef or chicken meat in the same recipe.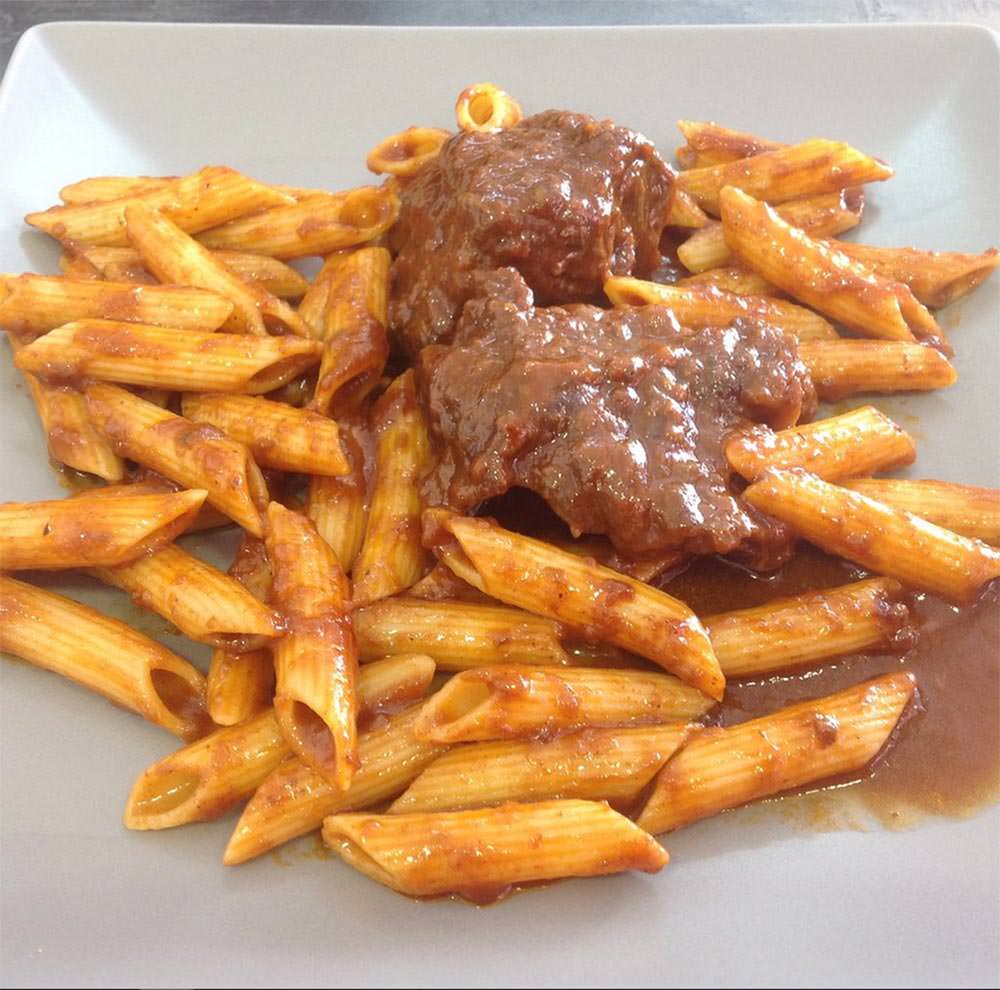 Ingredients
3 big onions, Pastitsada needs a lot of onions
A roasted about one and a half kilograms
200-250 grams of thick tomato paste
80 grams of red vinegar
300 grams of virgin olive oil
200 grams of red wine
1 tablespoon of sugar
1 kg of thick macaroni, or penne, or spaghetti, depending on what you like.
Butter for burning the macaroni
Grated cheese, kefalotyri
Spetseriko, a mix of spices
Salt and pepper
Spetseriko is the special mix of spices, which we use to produce the special taste of Pastitsada, usually, a small tablespoon per 4 portions is enough, or a little bit more if you like the food spicier.
The composition of Spetseriko
10 grams of grated Carnation
50 grams of Cinnamon
50 grams of Nutmeg
70 grams of sweet paprika
50 grams of Cumin
20 grams of hot pepper of red peppers, dried and grated, that is, the hot Bukovo
Depending on how hot you want you can reduce or increase Boukhovo.
100 grams sweet pepper from grated sweet red peppers, this is the sweet Bukovo
20 grams of grated spice
30 medium laurel leaves crushed very well to make it a fine powder
25 grams of black pepper
The above quantities are for many times of cooking, up to 10 or more, keep the mix in a closed glass jar to use it for many times.
Time for cooking
1) Cut the rooster into 4 or 5 large pieces
2) Chop the onions into really small pieces, or better dissolve them in a blender.
3) Put the 250 grams of olive oil in a large saucepan and let it burn hot, immediately put in the pieces of the rooster and move it until it gets some color.
4) Pour the chopped onions into the saucepan and sauté, pay attention! we do not get the rooster out of the saucepan at this point as some others do.
5) When the onions get a little colored, add the vinegar and continue cooking until it evaporates.
6) Add 200 grams of wine and let it boil.
7) When it dries a bit, add the 250 grams of tomato paste plus the rest of the wine or water which is better to be already hot.
8) Once the mixture begins to boil, add one teaspoon or a little more of the Spetseriko mix along with the salt and a soup spoon of sugar and stir.
9) Allow mixture to boil on low heat and take care to not stick by stirring it from time to time with a large wooden spoon.
10) When the sauce becοmes thick, the food is ready, put the saucepan aside and prepare the spaghetti.
All the above process should be done slowly and should take almost two hours! The food is served with pasta, thick macaroni, or penne or spaghetti.
11) Spaghetti or thick macaroni is made at the end and just before serving, with the known process, after straining if you like you may burn the pasta in another utensil with butter or vegetable-based oil.
12) Serve the rooster and the spaghetti together, don`t forget to put some grated cheese on top.
The same process is followed when using beef or chicken instead of rooster.

Reward us with Υour Review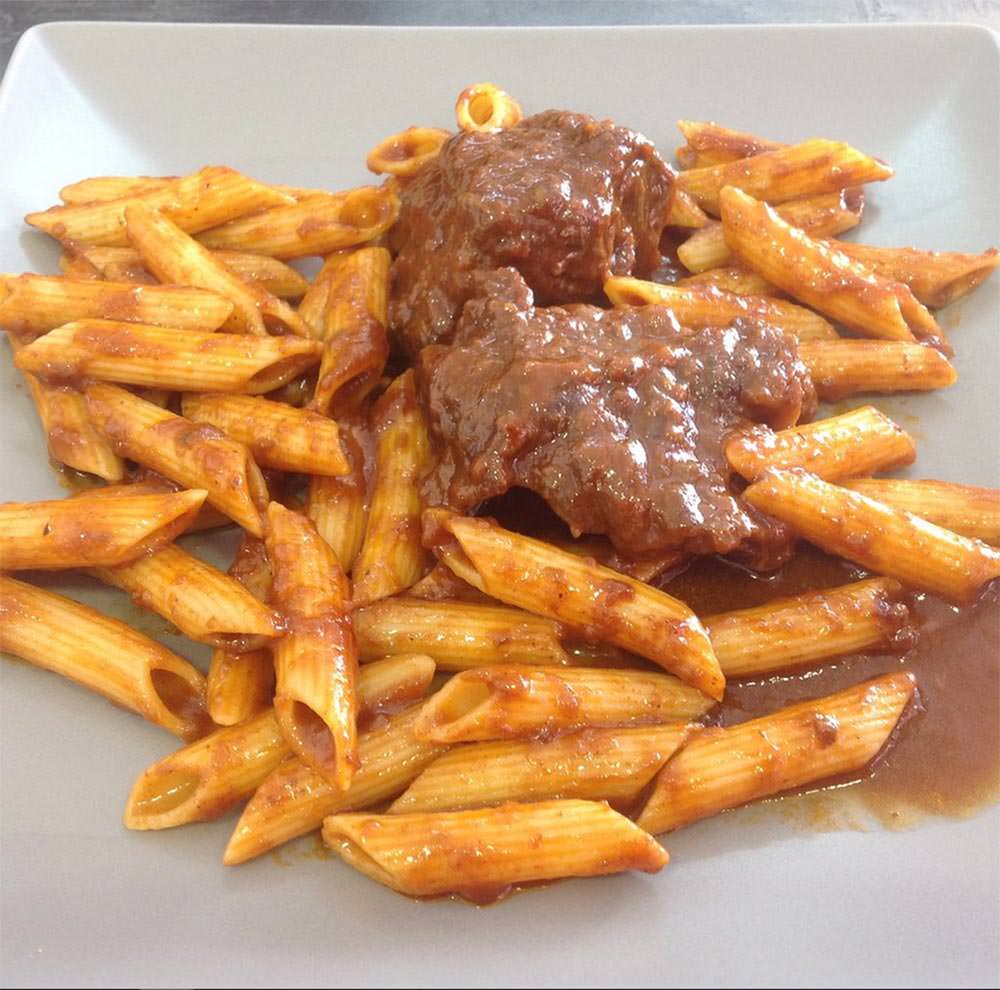 Recipe Name
Author Name
Published On
Preparation Time
Cook Time
Total Time
Average Rating





Based on 2 Review(s)