Last updated on April 29th, 2021 at 06:09 pm
Known for fresh crisp greens, strong natural cheese, and lamb dishes cooked to perfection, Greece has a wonderfully colorful palette that is steeped in history.
Greek Lamb with Potatoes and Olives
Ingredients:
800g medium-size potatoes, skin on, thinly sliced
4 lamb steaks
4 large tomatoes, thinly sliced
4 medium garlic cloves, finely chopped
1 aubergine, thinly sliced
85g pitted Kalamata olives, halved
5 tbsp olive oil, plus a drizzle
100g feta cheese, crumbled
3 tsp oregano, for seasoning
Method:
Pre-heat oven to 200C/180C fan/gas 6. Thinly slice the potatoes, tomatoes, and aubergines and place them in layers in a baking dish. Sprinkle with garlic, oregano and olives, and feta throughout, and drizzle with oil and seasoning as each layer is added.
Bake the layered mixture for 50 mins or until tender.
Rub the steaks with a little more oil and bake for 15-20 mins until cooked. Allow to cool and scattering with more oregano and serve.
Tapenade Skordalia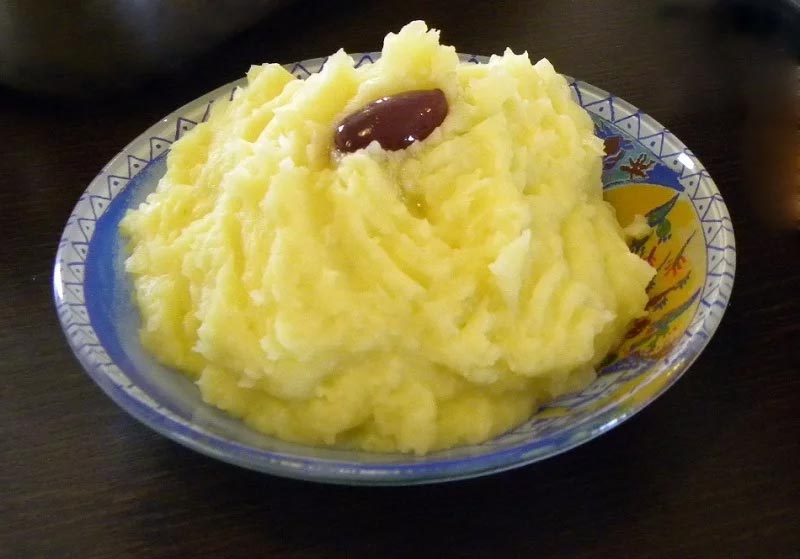 A smooth and delicious Greek mash that is the perfect side to any dish.
Ingredients:
800g potatoes, cut into evenly-sized pieces
3 cloves of garlic
1 tsp of red wine vinegar
150ml extra virgin olive oil
1 ½ tsp of black or green olive tapenade
Method:
Salt a large pan of water and bring it to a boil. Once boiling, add the potatoes and cook for 20 minutes, or until soft.
Crush the garlic cloves and use the back of a spoon or pestle and mortar to form a paste.
Drain the potatoes and let them sit for 2-3 mins to dry. Add the garlic paste, olive oil, red wine vinegar, and tapenade and mash until smooth.
Gigantes Plaki
Healthy and satisfying, this dish can be served hot or cold.
Ingredients:
3 tbsp of extra virgin olive oil
1 onion
2 tsp tomato puree
400g dried butter beans
2 garlic cloves, thinly sliced
800g ripe tomatoes, skins removed and chopped
1 tsp sugar
1 tsp dried oregano
2 tsp chopped flat-leaf parsley
Pinch ground cinnamon, to taste
Method:
Soak the butterbeans in water overnight. Drain and place in a pan with water. Boil and bring to a simmer for 50 minutes until tender.
Pre-heat oven to 180C/160C fan/gas mark 4. Heat the olive oil in a frying pan and Sautee the onion and garlic for 10 mins. Add the tomato puree and the remaining ingredients and cook for a further 2-3 min.
Add the beans and pour them into a baking tray and cook for 1 hr uncovered. Scatter the parsley over the top to serve.
Greek Roast Lamb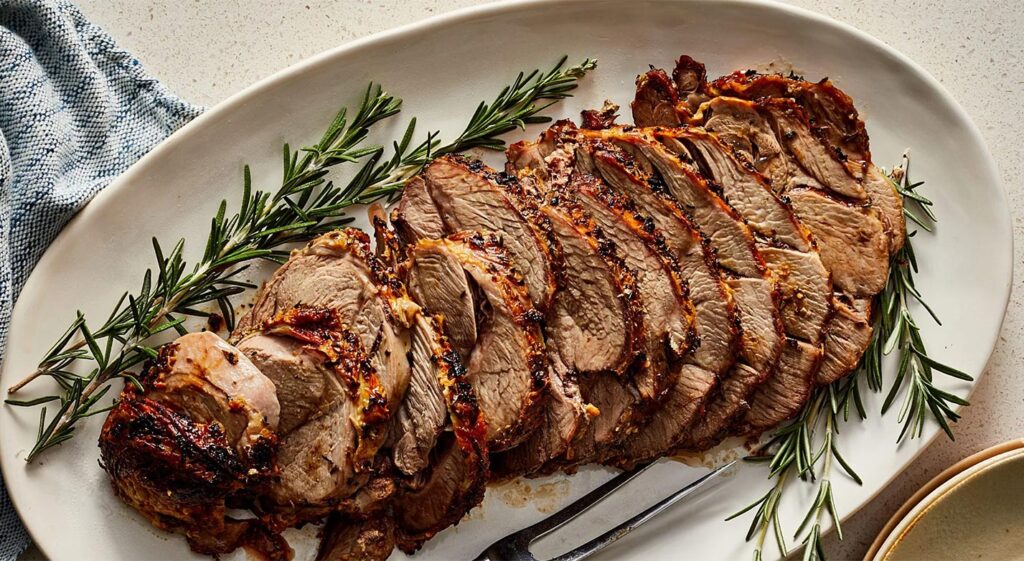 A perfect recipe for those refreshing Spring nights.
Ingredients:
1 large leg of lamb
6 garlic cloves
6 tsp olive oil
1 bunch fresh oregano
Zest and juice of 1 lemon
Method:
Preheat over to 240C/fan 220C/gas 9. Ground the garlic, oregano, and lemon zest in a pestle and mortar, add a pinch of salt.
Stab the lamb with a knife and coat on the garlic and lemon mixture, drizzle over the olive oil, and lemon juice. Get as much of the mixture into the holes as you can.
Roast the lamb for 1 hr 15 min until medium-rare, or an additional 15 mins for medium.
Moussaka
A traditional dish with less of the work!Prep: 20 mins
Cook: 45 mins
Ingredients:
4 medium potatoes
1 red onion
500g lamb mince
2 garlic cloves
500g passata
2aubergines, cut into slices
3 tbsp olive oil
1 tsp mixed spice
140g grated cheddar
Method:
Boil the potatoes until tender. Cut into thick slices.
Fry the olive oil and the onion until soft and add the lamb. Fry until lamb is cooked, and add the garlic, spice, and passata and simmer for 5 minutes. Oil a griddle and grill aubergines until browned.
Heat oven to 220C/200C fan/gas 7. Cover the bottom of a baking dish with potatoes and layer the lamb mixture. Repeat until the dish is full, ending with a layer of aubergines.
Shatter with cheese and oven-bake for 10 min or until golden.
Greek Island Salad
Total time: 40-50 min
1.8kg roast chicken
2 romaine lettuces
4 tomatoes
2 ripe avocadoes
3 spring onions
200g feta cheese
2 tbsp black olives
3 tbsp lemon juice
½ tbsp dried mint
Half bunch of fresh parsley (optional)
5 tsp olive oil
Method:
Roast the chicken and roughly shred. Shred the lettuce and cut the tomatoes into wedges.
Whisk 3 tbsp lemon juice, olive oil, and salt into a bowl. Thinly slice the avocadoes and add to the mixture.
"Add to the roast chicken, tomato, and lettuce, scatter over the black olive and chopped feta. Squeeze lemon juice on top and add the parsley," says Veronica Nickson, a cooking blogger at the State Of Writing.
Greek Omelette
Ingredients:
10 eggs
2 tsp olive oil
1 large red onion
3 tomatoes
A handful of black olives
100g feta cheese, crumbled
Method:
Heat the pan on high, whish the eggs with chopped parsley and onion for 4 mins. Add tomatoes and olives and cook for 1 min.
Reduce the heat to medium and add the egg mixture until half cooked and add the olives and feta.
Place the pan under a grill for 5 mins until golden.
Halloumi Kebabs
Ingredients:
2 courgettes
1 red onion
250g halloumi cheese, cut into chunks
16 cherry tomatoes
For Lemon Drizzle:
1 tsp olive oil
2 tsp lemon juice
2 tsp fresh thyme
1 tsp Dijon mustard
Method:
Cut the courgettes lengthways and slice into chunks. Cut onions into wedges and thread with the halloumi pieces, cherry tomatoes onto skewers.
For the drizzle, mix the olive oil, lemon juice, thyme, mustard, and season. Brush the mixture over the kebabs and barbecue for 4-5 minutes, turning often so all sides are browned.
Smoked Salmon Taramosalata
Ingredients:
100g smoked salmon
200g soft cheese
100g crème Fraiche
Juice of 1 lemon
Black kalamata oil
Black Pepper
Method:
Add the salmon, soft cheese, lemon juice, and crème Fraiche together in a food processor and blitz until a smooth paste.
Add a pinch of black pepper and spoon into a large bowl. Serve with olive oil and pitta bread.
Greek Lamb Tray Bake
Ingredients:
50g white bread crumbs
1 egg, beaten
2 onions, halved
250g lamb mince
2 courgettes, cut into wedges
10 cherry tomatoes
1 tsp olive oil
50g feta cheese, crumbled,
Handful chopped mint leaves
2 large potatoes, cut into wedges
Method:
Preheat oven to 200C/180C fan/gas 6. Mix lamb mine, bread crumbs, egg, and seasoning into a bowl and mix. Grate the onion and mint and add to the mixture. Shape into 8 patties and place on a baking tray.
Place the potatoes wedges around the patties in the tray, with the courgettes and cherry tomatoes. Drizzle with olive oil and bake for 40 minutes or until the lamb is cooked through.
Remove from oven and sprinkle with feta and remaining mint.
Lamb and Feta Burgers with Yogurt
Ingredients:
500g lamb mince
2 tbsp coriander
1 red chili
Handful fresh parsley
1 egg, beaten
100 feta cheese
1 tbsp sunflower oil
2 rosemary springs, stripped
2 tbsp cumin seeds
100g feta cheese
200ml natural yogurt
1 tbsp dried mint
Method:
Add the spices, chopped chili, herbs, and egg into a bowl and whisk. Add the lamb mince and mix.
Divide the mixture into 16 pieces and shape into burgers, push a piece of feta cheese into the center of each, and seal. Chill for 30 minutes.
Mix together the yogurt and mint to form a dip.
Preheat oven to 200C/fan 180C/gas 6 and heat oil in a frying pan. Fry burgers for 1-2 min on each side and transfer to the baking tray. Bake for 5- 10 min and serve with mint yogurt dip.
Bring the wonder of the Med straight to your dinner table. You'll impress your family and wow guests with these super quick and easy Greek-style recipes up your sleeve!
Discover more about Greece