Last updated on May 28th, 2020 at 01:30 pm
This is a map of the Diapontian islands.
This small island cluster lays several miles northwest of Corfu on the way to Italy.
The larger islands are Othonoi, Ereikoussa, and Mathraki, but there are many smaller as Diakopo, Diaplo, Karavi, Lipso, etc.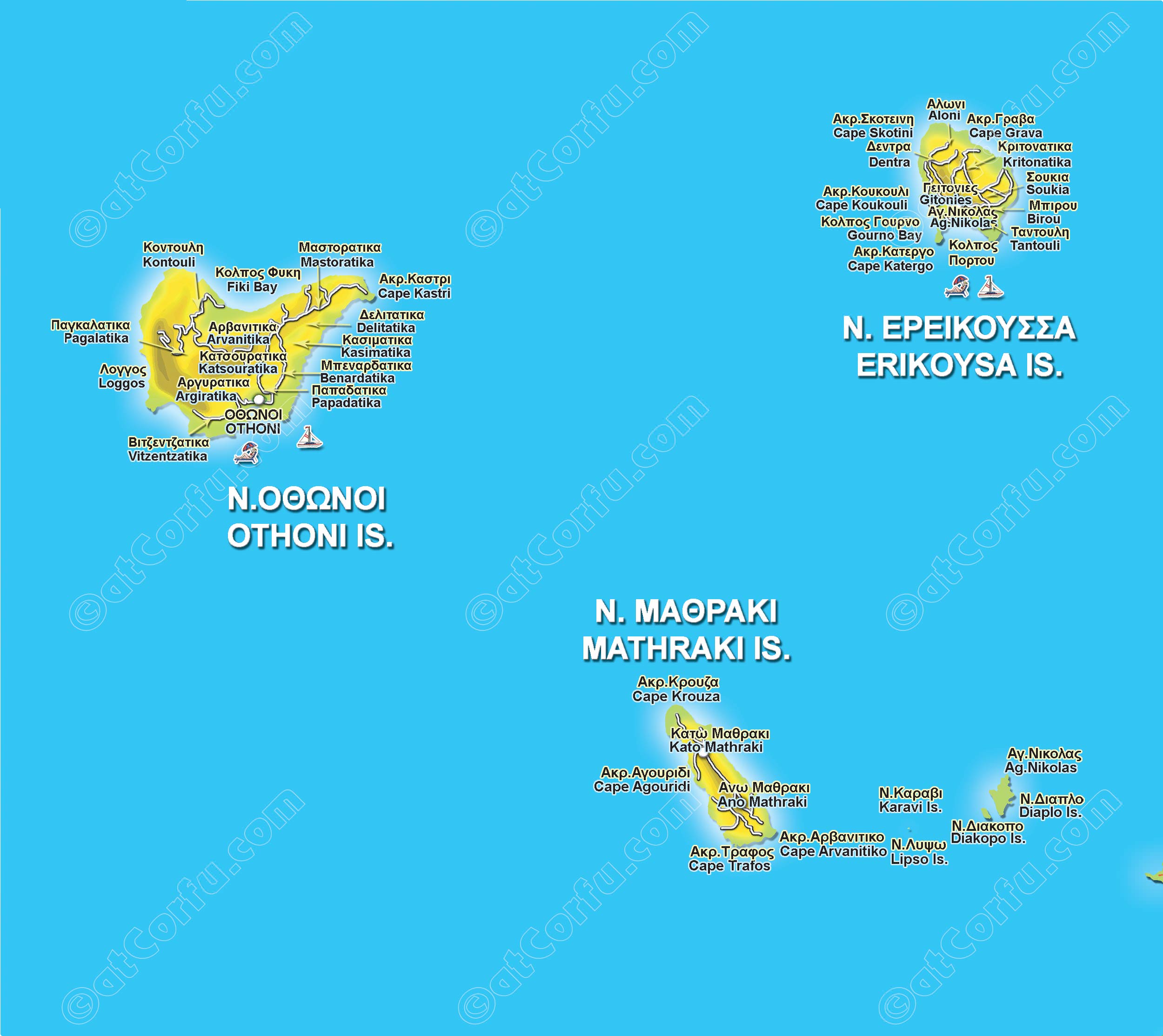 More Maps