Last updated on October 18th, 2023 at 02:10 pm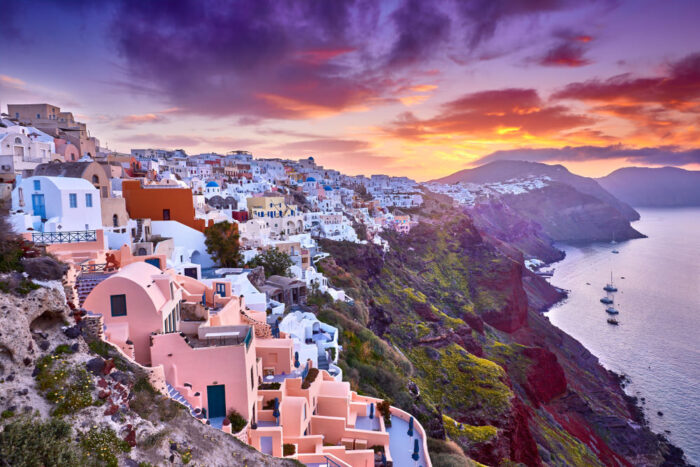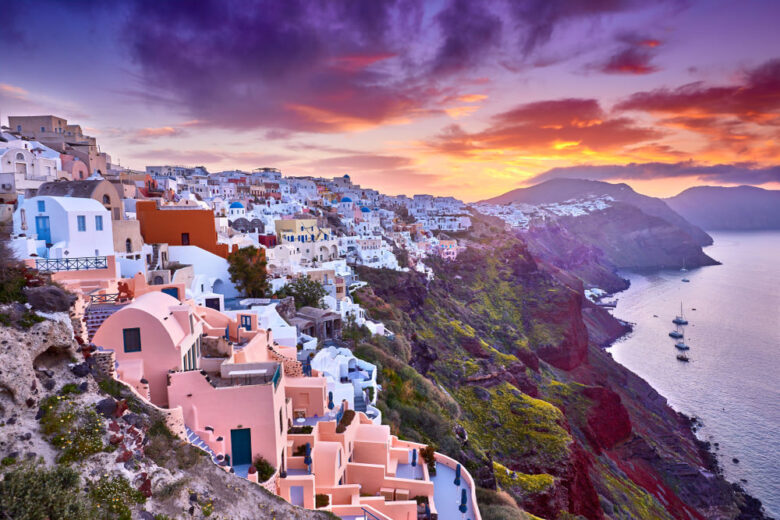 Whether it is for a honeymoon or a summer vacation, Greece makes a fantastic tourist spot with tons of islands and scenic beauty. Located in the eastern Mediterranean, the country is full of historical sights, iconic culture, and amazing food.
On top of that, the people of Greece are known for their welcoming nature and incomparable hospitality! What more motivation do you need to travel to this beautiful island country?
There are over 6000 islands, and around 227 are inhabited. The Greek islands are perfect for water activities, including scuba diving, snorkeling, and water skiing, sailing, and windsurfing. The picturesque beauty of the Greek Islands is the reason why most couples prefer to choose this spot for their honeymoon.
The most commonly visited isles of Greece are:
Milos
Paros
Naxos
Santorini
Crete
Mykonos
Let's have a look at a few tips that can be helpful for you before you plan your trip to the Greek islands:
1. Avoid Peak Season
While planning your trip, you must be careful of the time of the year you're selecting. Summer is the peak month for tourism in Greece because of its pleasant summer weather. The hotels are fully booked, you would find it hard to get a reservation at your choice of place, and the flight would be more expensive.
Try to plan your trip pre-summer or winter as it doesn't get too cold in Greece and is reasonably less crowded as compared to summers. There are more options for you to select your accommodation, visit beaches and enjoy the location.
2. Be Prepared For Delays
You will observe a pretty laid-back attitude in Greece, which is why you can expect delays in your activities. The concept of punctuality isn't common here as the Greeks believe that there shouldn't be any rush in getting things done. You can expect a rather slow service at restaurants or service stations. Punctuality isn't their strong suit, so sit back and relax while visiting the land of the Greeks.
3. Cigarette Smoke
For all the non-smokers, this is a heads-up; Greeks smoke a lot. Almost 50% of the Greeks smoke, and you can commonly find people smoking at restaurants and other public places. There has been an indoor smoking ban introduced. However, you will find that people smoke in places that are often prohibited in other countries, such as restaurants, elevators, and other public places.
4. Be Careful Of Distances
Distances are huge in Greece, and one small mistake can become a very big problem for you. Although there is fun in getting lost, no one wants to waste their limited time at a beautiful vacation spot.
Just try to plan your itinerary and the routes that you're planning to take beforehand, so there is a lesser chance of you getting lost or taking the wrong turn. There are some journeys that can take over 10 hours for you to reach, so it's advised that you plan your trip in consideration of travel time.
5. Credit Cards and ATMs
You must have cash with you at all times because not every place would be accepting cards, especially the less-populated, rural islands. However, there are ATMs available in every place, and if you don't want to carry a lot of cash, then you can take it out whenever needed.
In bigger cities, almost all places, including shopping stores, large supermarkets, malls, and restaurants, readily accept card payments.
6. Driving
Driving is not for the faint of hearts in Greece; we don't even think there is a speed limit within the city. People like to drive fast and enjoy their rides while on the road. You might assume they would slow down on sharp turns, but you're in for a surprise.
If you think you can drive in all this chaos and madness, then feel free to rent a car for your trip, so your commute gets easier.
7. Eat Local
When in Greece, enjoy as much local food and wine as you can. You must have heard or used a lot of versions of "Greek Yogurt," now is your chance to taste the real Greek Yogurt. Besides, Greek food is known to be the best in the world.
The food mainly includes Fresh vegetables, fish & seafood. You must try some of the following foods while in Greece:
Amygdalota – gluten-free almond cookie
Baklava – sweet which contains nuts and butter along with sugar
Bougatsa – sweet pie made of phyllo pastry & semolina custard
Dolmadakia – dolmades that are made of stuffed grape leaves
Ellinikos – Greek coffee
Frappe – iced coffee
Choriatiki – A type of Greek Salad containing tomatoes, cucumber, olives, and feta cheese without any dressing
Gyros – a meat dish
Halva – a sweet dish made from oil, semolina, sugar, and water
Greece is also famous for its white wine that you must try. Explore the local food and experience the culture and taste of the Greeks throughout your stay. You will never run out of options in food choices throughout your stay.
8. Hospitality
The Greeks are one of the most hospitable people, and you would be surprised by their warmth. They surely know how to respect and welcome tourists coming from around the world. So if you're worried about the general attitude of people in Greece, then I can assure you that you will undoubtedly be taken care of.
9. Language
Although English is widely understood and spoken throughout Greece, we suggest you learn a few basic sentences in Greek. The Greeks are proud of their culture, language, and norms and would love to see you greet in their language.
So for a gesture of kindness, you can learn how to say hello, thank you, and sorry in Greek for better communication. If you want to say hello, say "Yassas" or "yasou" depending on the company.
You can also learn the Greek words you may need to use, such as "Kathárisma," which means cleaning for when you need cleaning service. Katéfthynsi, which means direction, is another good word to know when visiting a new city. It is better to communicate in the local language than in English.
These were some of the useful tips that can be followed before you visit the Greek islands. Experts suggest that people must plan their trips before heading out so there is no trouble throughout the journey and one doesn't feel lost once at the destination.
Read More about Greece