Last updated on February 14th, 2022 at 06:18 pm
Across Corfu island – from east coast to west ..on foot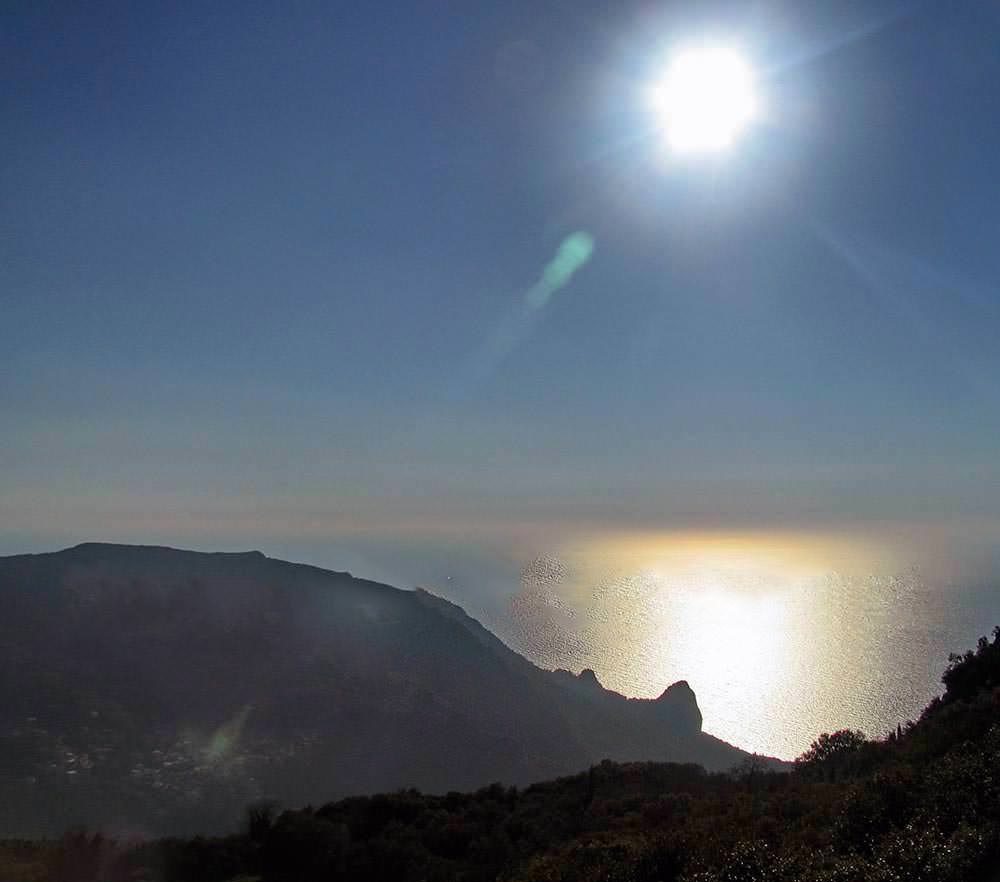 The resorts of Benitses and Agios Gordios are located opposite each other, where the island is only about 6 kms wide, but even on the main roads, the drive between them takes about half an hour going up and downhill.
For the adventurous though there is an alternative.
Driving will take about 40 minutes, but walkers have done it in less than 3 hours.
Leave Benitses up the steep track leading to the village of Stavros, passing the small church of Agia Paraskevi (where a spring gives the thirsty the chance for refreshment).
You emerge from the olive groves into a village where daily life has not changed much in centuries.
Buy some fresh bread, cooked on wood, from the bakery, and head off downhill to the junction at the bottom.
Here you will see a sign pointing the way up to the monastery of Pantocrator (Holy Spirit).
Strictly speaking, you do not have to go as far as the monastery if you are heading for the west coast beaches, but it is well worth the detour as you go right to the top of the hill, and then descend into the crater (it is a long-extinct volcano).
Here there is a small monastery with a large orchard.
If the keeper is there he will open it for you, but even if he is away it is such a peaceful spot, with tables and chairs for picnicking under the fruit trees- and some very friendly cats that it is hard to tear yourselves away.
The views are incomparable, to the east you look down on Corfu Town, the airport and its lagoon, and the village of Gastouri, with the Achilleion Palace standing out at the top of the village, and to the west, you look down on the smaller hills and old inland villages, with the sea beyond.
Agii Deka is Corfu's second-highest hill, blanketed in olive groves and vineyards, the vegetation is lush, and in the season you will find many rare wild orchids, wild cyclamen, and the delicate autumn crocus.
The track is tarmacked all the way but extremely narrow, and follows the old donkey route all the way to the village of Ano Garouna.
An easy descent takes you to the village of Kato Garouna and thence down to the beach at Agios Gordios for a well-earned swim in the clear blue water of the Ionian sea.