Last updated on July 30th, 2023 at 09:44 am
Greece is one of the most beautiful and amazing European countries. Thanks to its beautiful seaside, islands, and natural treasures, it's on so many people's bucket lists. And, while some people can easily afford to travel to Greece comfortably, it could be a financial challenge for college students.
Still, there's no reason you should give up on the idea of traveling to Greece as a student. All you need is some guidance and better organization, and you can do it. To help you out, we've put together a list of 6 tips to make it possible for you to have a great time in Greece without breaking the bank.
Let's break it down together.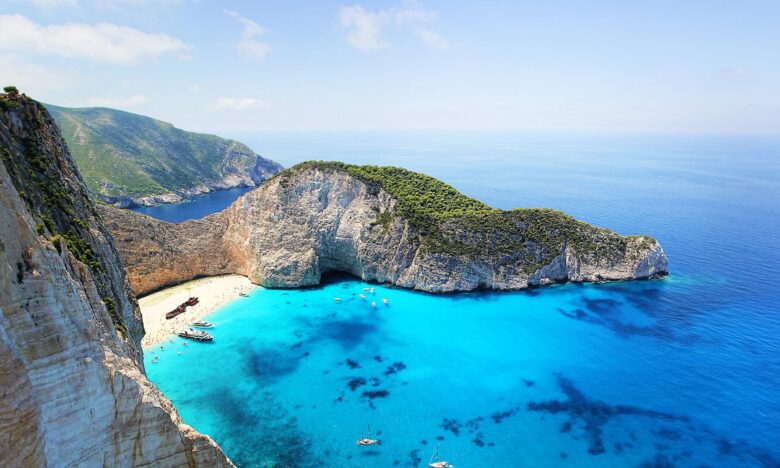 1) Find the Right Accommodation
Accommodation is one of the biggest financial challenges you'll have to face when traveling around Greece on a budget. Below, you'll find our top three suggestions for cheap yet satisfactory accommodation.
Couchsurfing is one of the most popular forms of traveling for young people. The concept is simple:
you find someone who's willing to share their home with you for free
in return, you share your home with others as well
All you need to do is register on a Couchsurfing website and explore potential hosts and locations. This will save you a significant amount of money, even if you do it for just a part of your road.
Combining Couchsurfing with paid accommodation is great for exploring Greece since you want to visit as many different islands, beaches, and locations.
Another thing you can do to save money on accommodation is to stay in a hostel. Hostels are great for young, adventurous people who want to make new friends.
You can find a great hostel in Greece for around $15 a night. It's a huge money saver and a friend to your student budget.
Finally, there's another great way to save money on accommodation. You can rent an apartment via Airbnb. This accommodation option is far cheaper than staying at a hotel.
Naturally, you'll have to satisfy with a less comfortable option, but you won't be spending that much time in your room anyway.
You can find accommodation for two people for less than $30 per night. That's less than $15 each!
Spend some time exploring AirBnB to catch the best offers.
2) Eat Street Food
Greek street food is super delicious and nutritious. It may not be the healthiest option you have, but you're only staying for a couple of weeks, so you might as well enjoy it.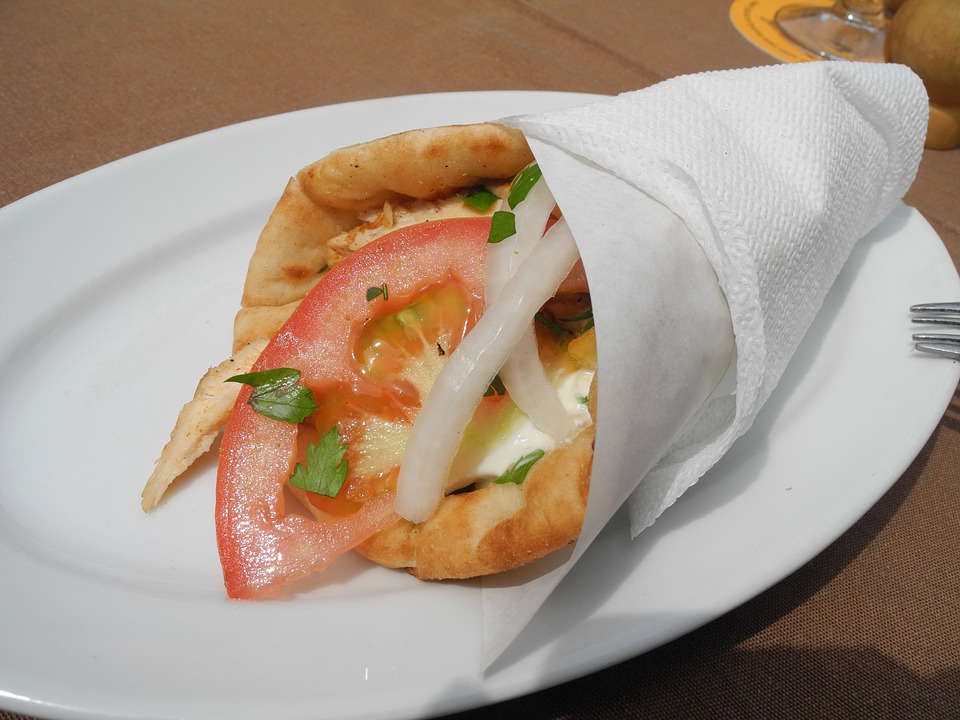 You can find cheap yet delicious meals such as:
gyros
locally grown fruit
souvlaki
tiropita
koulouri
You'll be well-fed and full, but you won't have to spend a fortune on food. Even though it's not the finest Greek cuisine, it's still authentic. Plus, you'll be experiencing local food as a true traveler should.
Street food in Greece is affordable and delicious, so this shouldn't be a problem for you.
3) Rent a Bicycle
Greek islands are perfect for experimenting and exploring different locations each day. There are wonderful beaches waiting for you to discover every day.
And, since you're traveling on a budget, it can be quite challenging to afford to rent a car.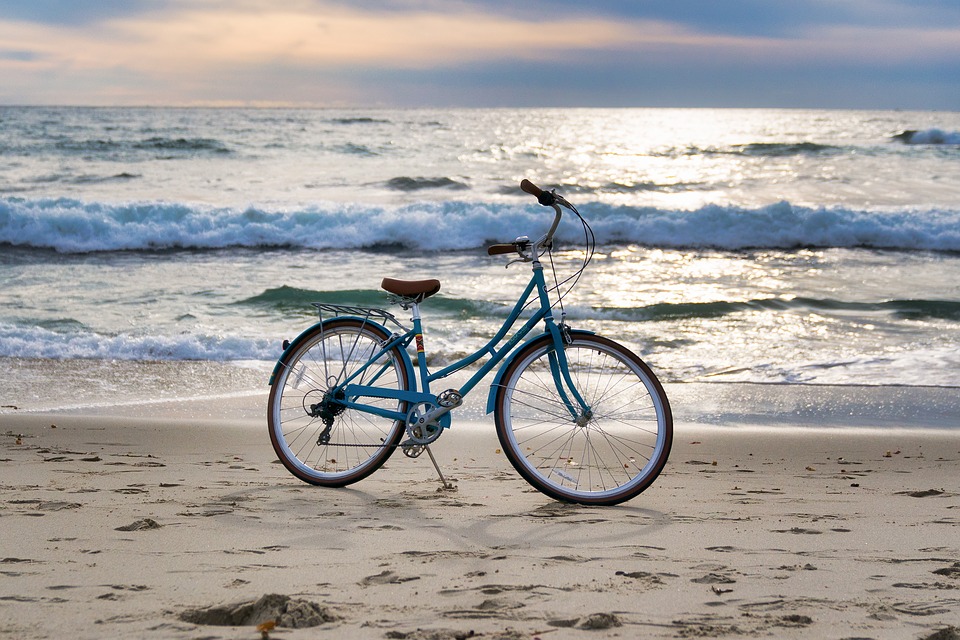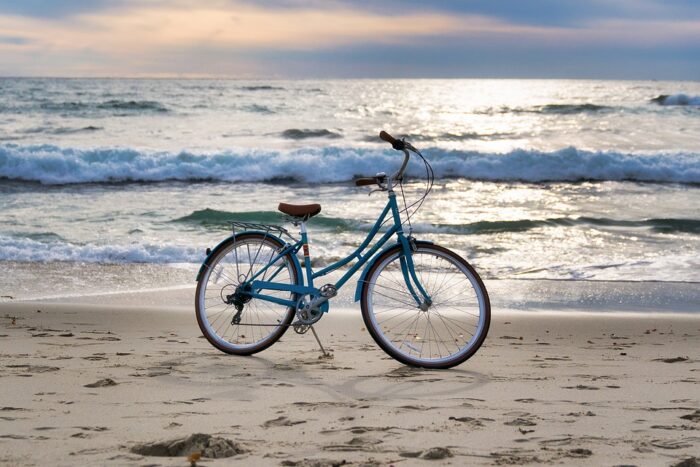 However, you can reach the same places by riding a bicycle. A bicycle is a great choice because it's:
affordable
healthy
exciting
You can find a bicycle for as little2€ per day, which is amazing.
You'll get to see everything you've wanted, and you'll manage to save your money for other necessities.
4) Go Off-Season
Greece is a country of tourism. That's why from the beginning of June to the end of August, it's the busy summer season in Greece, and the tourists start flooding in.
Naturally, the prices go significantly up during this season.
But luckily, the weather is great in both May and September. You should visit Greece in the off-season to save money and see it from a different perspective.
Plus, it comes with a lot of other perks:
fewer people on the beaches
peaceful
romantic
The off-season is a great way to save money but still enjoy all the beautiful sights in Greece.
5) Book a Flight Far in Advance
The closer the summer season in Greece, the more expensive is the flight to Greece. Planning your trip in advance could save you some serious money and allow you to travel comfortably even as a student.
Try to plan your trip months in advance and buy a plane ticket as soon as possible. That way, you'll be able to:
find cheaper flights
get the best deal
The money you save here can go a long way once you find yourself in Greece, so consider this idea.
6) Be Your Own Tour Guide
If you want to explore Greece from a historical and cultural perspective, you can save a lot of money by being your own tour guide.
Here's how to prepare yourself for touring Greece like a professional:
read online blogs and revise about places to visit and things to do
download an offline map of the area
download audio tours
read tour guides and forums
take notes and prepare your own tours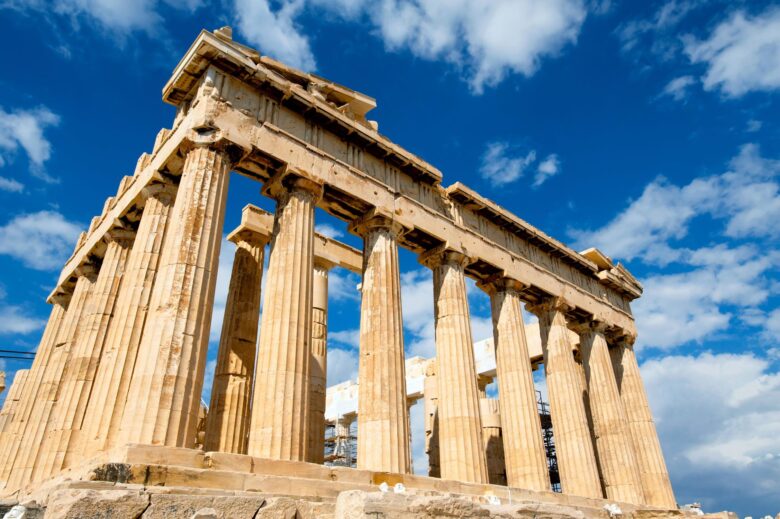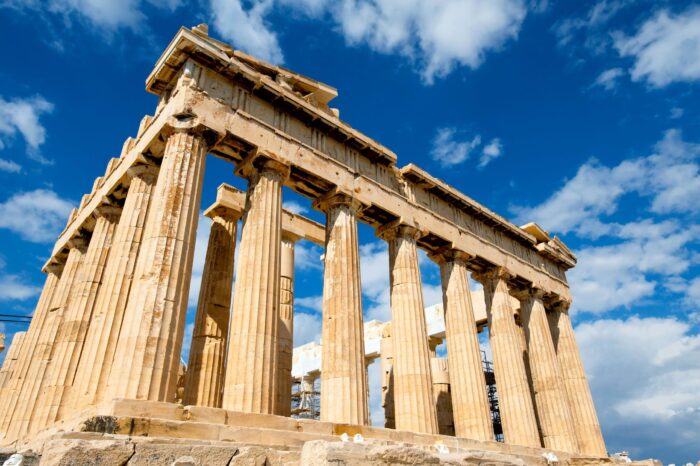 In case you've never written anything similar before, you can check out the websites that write essays for students. They can help you put together your first tour guide and use it to save money on your trip to Greece.
Some major cities like Athens even offer free walking tours you could join, which is another great way to save some money.
Final Thoughts
Greece is a mesmerizing beautiful country that you have to visit as soon as possible. And, if you're worried it may be too pricey for you, just make sure you have a great budget plan.
Use the tips we've shared above to create a great strategy for visiting Greece on a student budget. Learn how to have a great time in Greece, even while saving money