Last updated on July 30th, 2023 at 09:14 am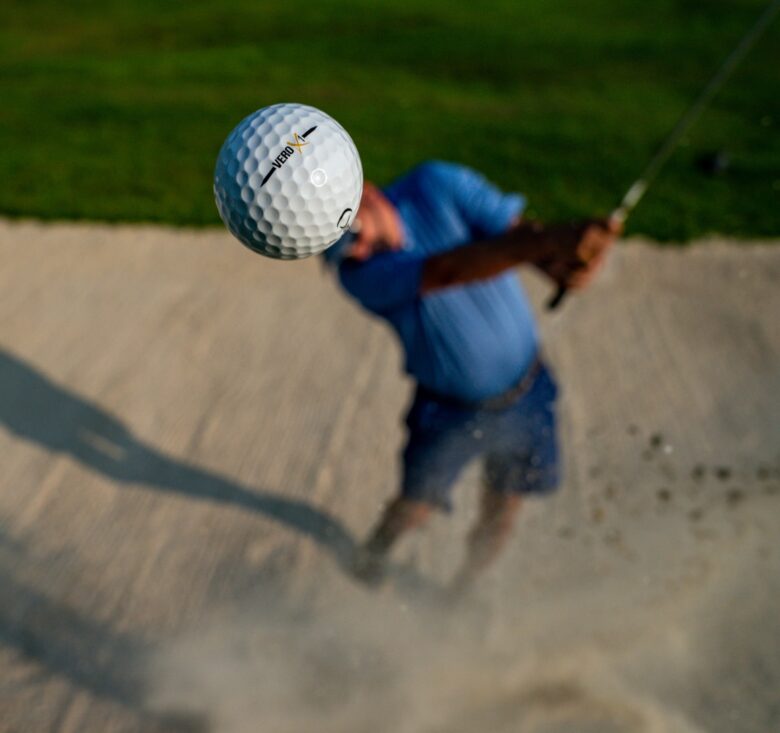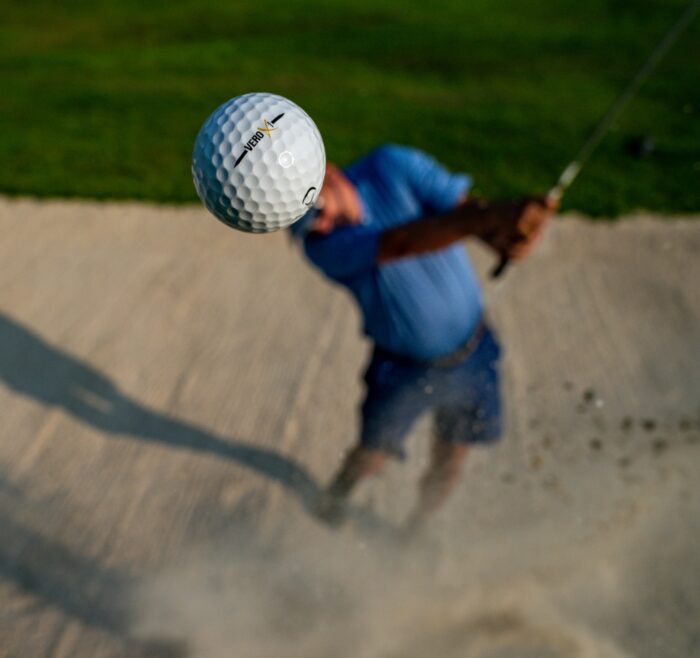 Given that Greece and its many islands are well-known for the clear, blue waters and tropical beaches rather than their sports, it may come as a surprise that there are some amazing golf courses in the country.
The island of Corfu, mountainous and filled with resort-style living, is a cosmopolitan area with stunning architecture, pretty beaches, and its trendy Old Town. It's also home to one of the best-golfing spots in the country.
Here's our Corfu Golf Course review so you know what to expect if you play around at this beautiful course.
Corfu Golf Course Quick Overview
Holes: 18
Par: 72
Yardage: 6762 yards
Course Type: Traditional
Original Designers: Donald Harradine
Renovation: Andrew Mair
For who? Members & their guests
Dress Code: Traditional golfing attire
Driving Range? Yes
Putting Green? Yes
Resident Pro: Yes
Club Rental? Yes
Golf Cart Rental: Yes
Pull-Cart Rental: Yes
Metal Spikes Allowed? No
Course Conditions
The course is designed to provide a challenge to both beginners and advanced golfers. There's almost as much water as there is grass, which provides not only a stunning landscape but may also contribute to challenging gameplay.
On the fairways, you'll find Penrose grass. The course is known to be a bit rough, but it adds to the charm. The gameplay is still amazing and the service is well-renowned and appreciated.
It has been designed to fit right into the natural surroundings of the Ropa Valley, and as such you're likely to spot a variety of animals and birds.
As is normal with Greece, you'll also be surrounded by history and mystery, with the first tee looking over the Nafsika river, which is said to be where a princess rescued the shipwrecked Odysseus.
Layout & Game Play
The course is relatively flat, so it's easy to walk between holes. Wide fairways and only a couple of doglegs make it a good choice for beginner golfers who need to practice how to hit the golf ball straight.
But the water hazards and strategically-placed sand bunkers will provide a challenge for intermediate and experienced golfers as well. Many require precision so you don't overshoot your shot and land up in the water.
Lakes come into play on multiple holes, and some holes will have you chipping over small streams. Hole number 7 features a stream that cuts the fairway in half and will require an accurate tee shot to avoid a splash.
Hole 5 features a severe dogleg to the left, which is the most curve of all the holes on this course. It finishes on an exciting 18th hole, featuring another strategically-located stream and a guarding bunker near the green.
Signature Hole
The 6th hole is the signature of the Corfu Golf Course. It's a par-4, with a slight dogleg to the right as you approach the green.
On the right-hand side, there's a lake that's shaped like Corfu, although you won't be able to see this from your vantage point on the ground. It runs from the tee to the green, an ever-present hazard, but it can be avoided by playing straight and true.
A large bunker to the left of the green can trap wayward shots, but the finish is straightforward if you put thought into your approach.
Other Features
Golf Academy
Corfu Golf Club is also an excellent choice for beginners or families with kids. Their on-site Golf Academy offers top-notch golf lessons from the resident PGA golf pro, Jonathan Hunt.
You can choose from a ½-hour lesson, a 1-hour lesson, or a comprehensive action lesson as you play through the first 9 holes on the course. Both individual lessons and group lessons are offered, but take note that only 3 people can do the on-course lesson at one time.
Clubhouse & Pro Shop
As well as the Corfu Golf Course, the club features a 21,528 square foot clubhouse, designed by renowned Greek architect Nikos Hatzimichalis.
It's made of hand-laid stone and has a stunning look and feel to it. Unlike many clubhouses in the US, this club brings character to the space with traditional Greek architecture and a proper European atmosphere.
Inside, there are changing and locker facilities, a lounge area, a large banquet space, and a balcony where you can sip on a drink and look out over the course. The restaurant offers Greek and Mediterranean cuisine.
The pro shop is well-stocked with brand-name items like golf shirts, hats, and golfing equipment. You can also rent clubs if you need to.
Event Opportunities
These stunning grounds are good for more than just great golf! Weddings are popular in this lovely spot, with the balcony and beautiful garden being used to accommodate large groups of people.
The Club places emphasis on creating a once-in-a-lifetime experience. Your personal style is taken into account and they cater to both Greek and Mediterranean tastes.
Other events (baptisms, conferences, and so on) are also easy to host at this amazing venue, and your guests will be wowed by the views over the course.
Tournament Hosting
Corfu Golf Club may be out of the way, but it's played host to some renowned tournaments. Two Hellenic International Championships and Nations Cups have been played on this course, as well as the Corfu Spring/Autumn Festival and International Seniors and Veterans Ladies Championship, and the Kedros Cup memorial tournament.
A European Men's Club Cup and three European Ladies' Club Trophy tournaments also chose Corfu as their destination. Corfu Golf Club also holds the International Αmateur Championship every year, which has been going on since 1975.
Golf Club Rates
Club rates are competitive and don't forget you'll need to pay in Euro if you're from the US or another country that isn't European.
18 holes: €55
9 holes: €35
3 days: €149
Weekly: €275
18 holes junior: €30
Final Notes about Corfu Golf Course
Corfu Golf Club offers great golf for players of all skill levels. The surroundings are spectacular, the golf is fun, and you can't go wrong with an excellent Greek or Mediterranean meal at the clubhouse after a round.
If you're planning on playing around at this amazing course, don't forget to wear your best golf hat to protect yourself from the Greek sun!