Last updated on July 30th, 2023 at 03:29 pm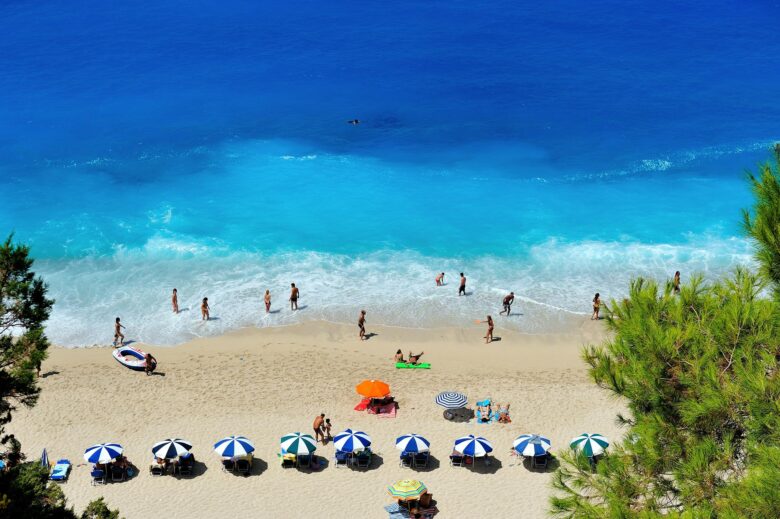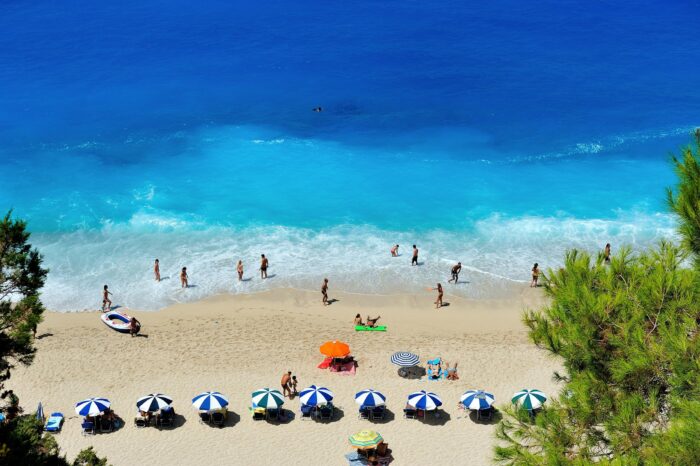 The moment you step onto the beautiful islands of Greece, the fresh air will tempt you in so many ways.
Spending some time in such an environment feels like a slow-paced yet indulging activity that we don't want to go away from.
The place will be simple but breathtakingly beautiful and what could be a better time to visit than during the Passover programs. The time comes down to a halt here after seeing a year of so much chaos and stress. This is the perfect thing to calm our nerves.
No other thing can bring a family closer together along with creating blessed memories than spending some good time with them in such places.
When you will visit Greece, the best thing you have here is that you have 227 islands to choose from and each one of them is unique on its own.
You can never make a wrong decision while choosing the next islands for this holiday. However, we would still suggest that having some research-backed knowledge won't do any harm. Especially when you are with your family and kids.
To solve the riddles for you, we are here with our top 5 picks of the island for your family. Make sure to pick the right one:
1. Corfu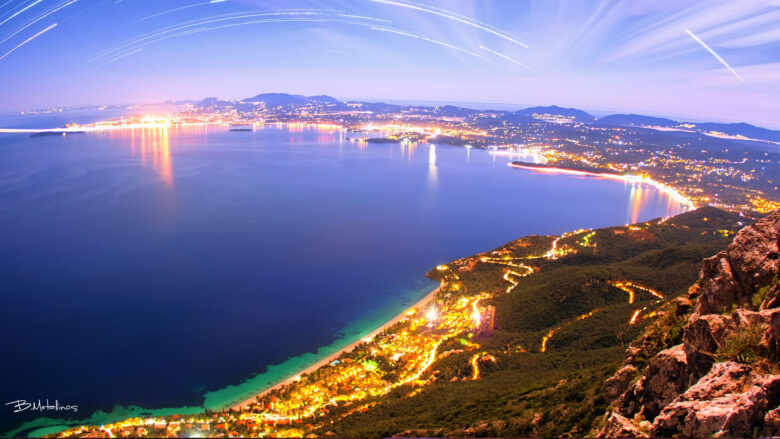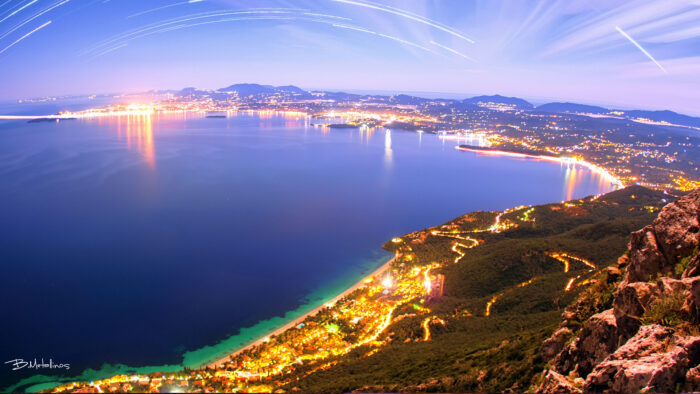 The mesmerizing Corfu island is full of lush green grass, dramatic hills, and cute little villages where you can spot varied beaches.
On the west side of it, you will see Glyfada and Saint Gordios stretching around on the soft sand followed by the pebbly playground of Paleokastritsa.
This island is the perfect choice for a family trip. Have fun with sandcastles to water sports, and kids feel on cloud seven while playing at the beaches.
2. Crete

For the Greeks, Crete is the Megalonisos, which means the Great Island. That's what makes it a place worth visiting and you would know soon why.
The sunny beaches and sparkling coves go well with all the ancient caves. And ruins that can infuse the sense of wild fantasy in anyone's mind.
This place will show you the heart of Europe. You can get to know a lot about its oldest civilization. Knossos, and the spectacular palace ruins.
With the help of the efforts of modern archaeology, your trip to Knossos will be much like a walk through the history lessons and your kids can learn a lot of stuff here.
You can spot two lovely beaches that are clean and full of amenities. Just 4km west at the end of an urban bus line.
This is all separated by the headland, with a third, westerly cape graced around a little church of the holy apostles. And that is what made up the name of the area.
If you look at the easterly cove it will look smaller and crowded but it is more protected from occasional surf.
In the second part, there is Iguana known universally for its quirky Kantian and sunbed concession that is larger and exposed.
It is great for kids who go around playing in thick sand shelves gently along with forming a blue flag with the pristine water. This provides you with a friendly option with five minutes walk to the beach and offers free Wi-Fi.
3. Rhodes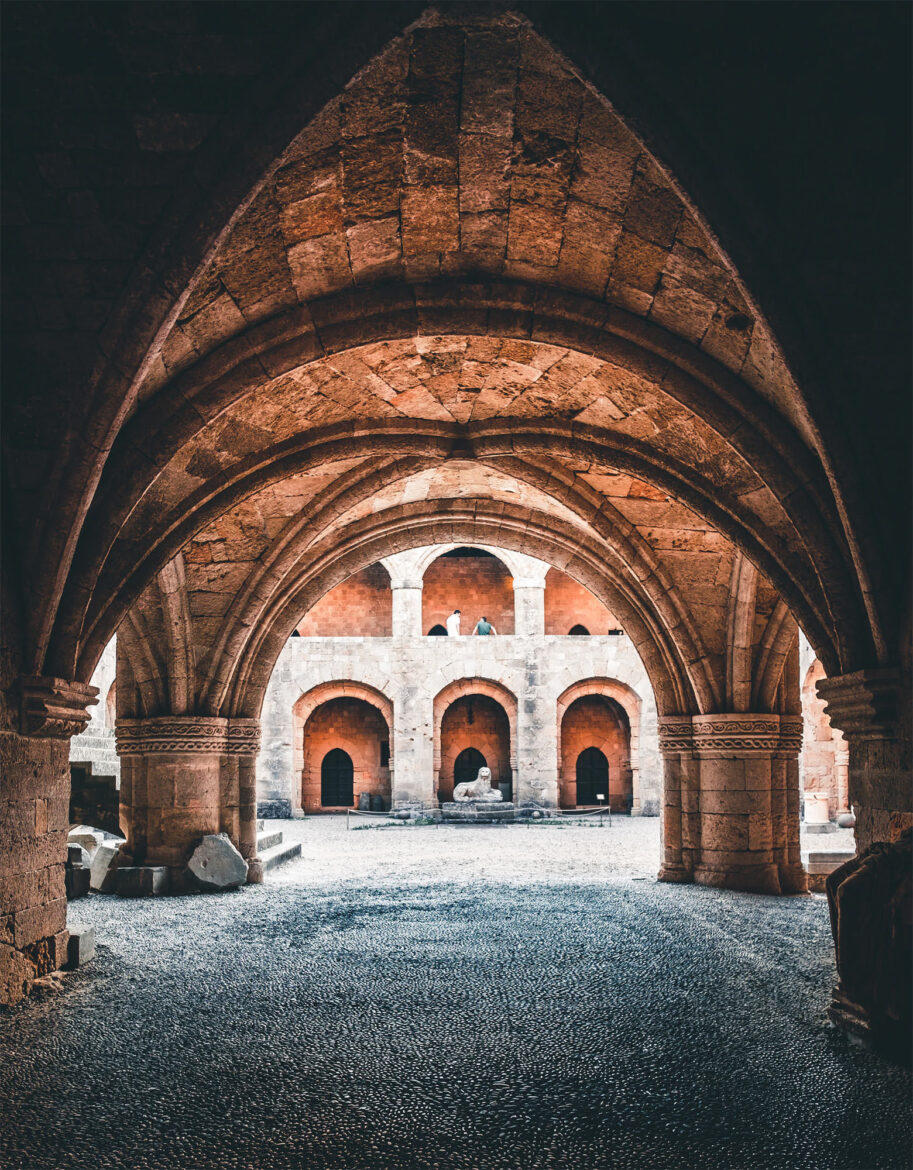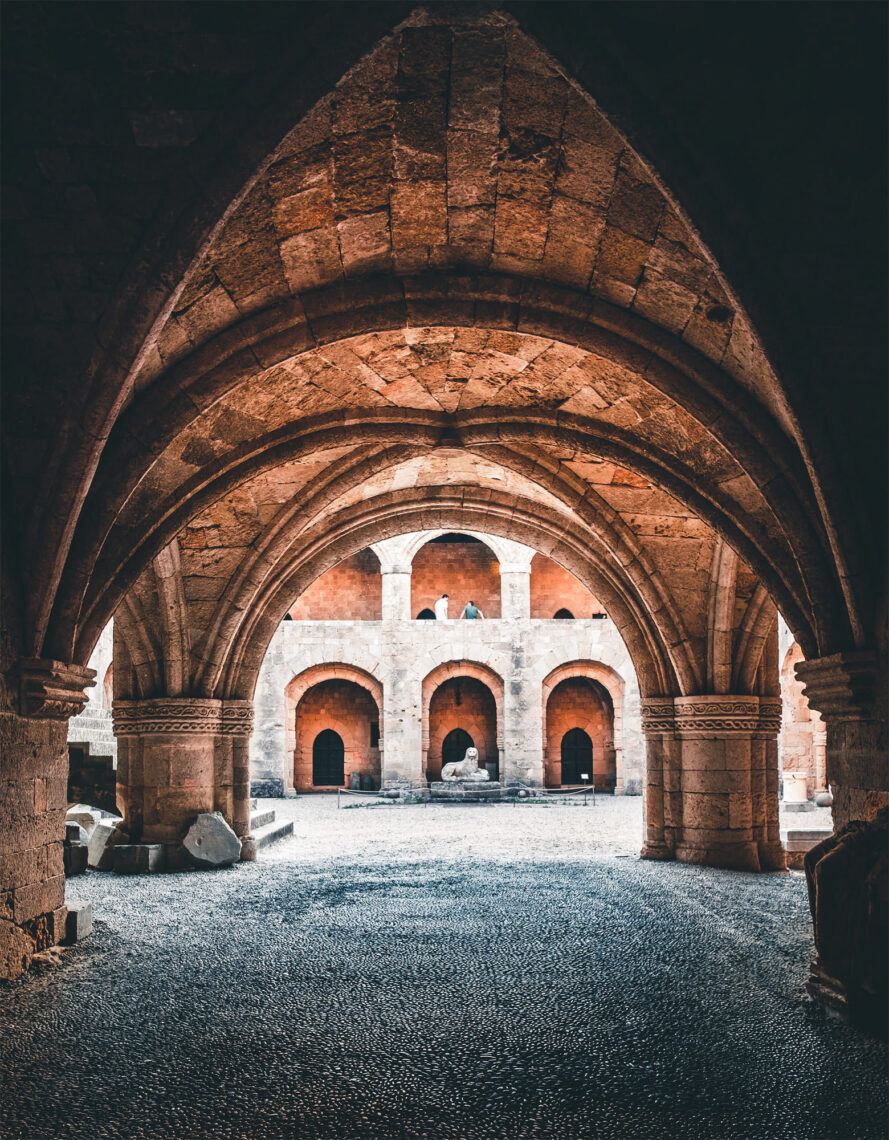 Your first look at the gorgeous island of Rhodes will tempt you so much that you don't want to leave this place forever.
It has a lot to look forward to apart from the usual magical east coast that is filled with beaches. For the next thirty miles, all that your eyes would see is the soft golden sands and warm shallow waters.
If you are here for rest and relaxation, then congratulations on making the right investment.
If you want something different from the islands but don't want to go too far, just wander along the walls of the old town and appreciate the old beauty.
4. Mykonos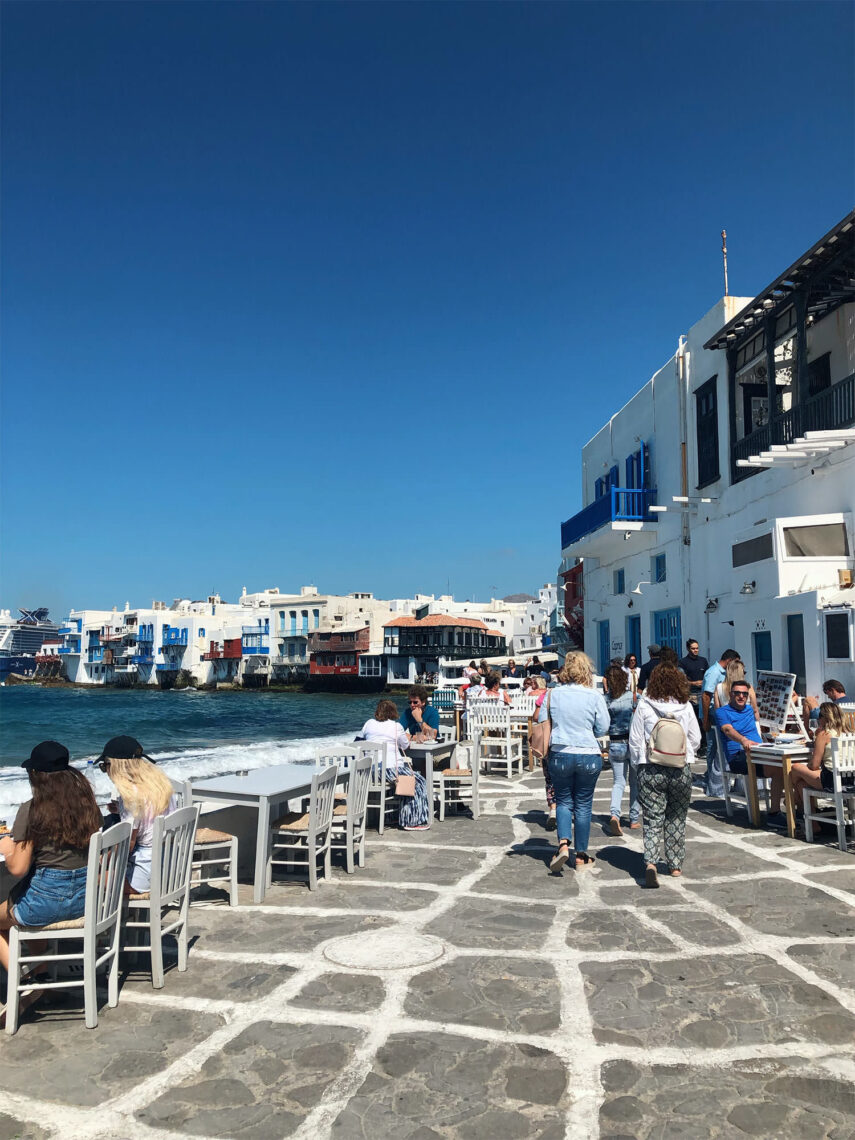 This island has so much to offer, you won't be disappointed with the reputation this place holds. It is fondly known as the party hotspot and if you have the same vibe then nothing can disappoint you here.
This place is also known as the island of the winds in multiple travel destination itineraries. Beginning your trip from Mykonos town (or hora in Greek) would be a perfect start you are looking forward to.
These small capitals can be your dream spot for a perfectly picturesque place and provide you with epic backdrops for your family photos.
5. Santorini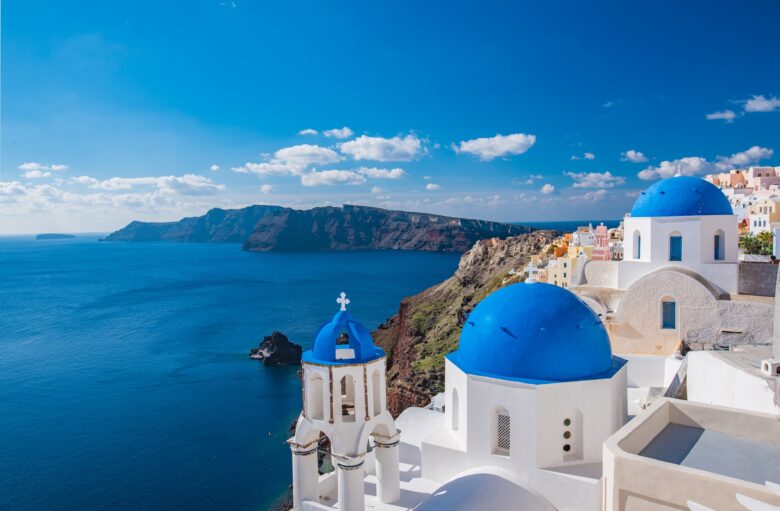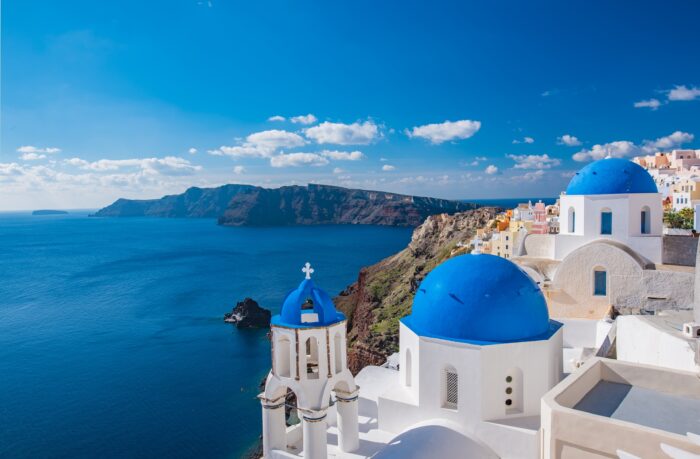 In case you have no idea, the island Santorini was the result of a volcano eruption. This sank the middle of the island, and all that is left is this rim.
There is some unique topography here. The island is now home to some of the most reputed and well-known celebrated hotspots of Greece. The village's clifftop is whitewashed which provides a magical view of the Aegean Sea-crater.
6. Pelion Peninsula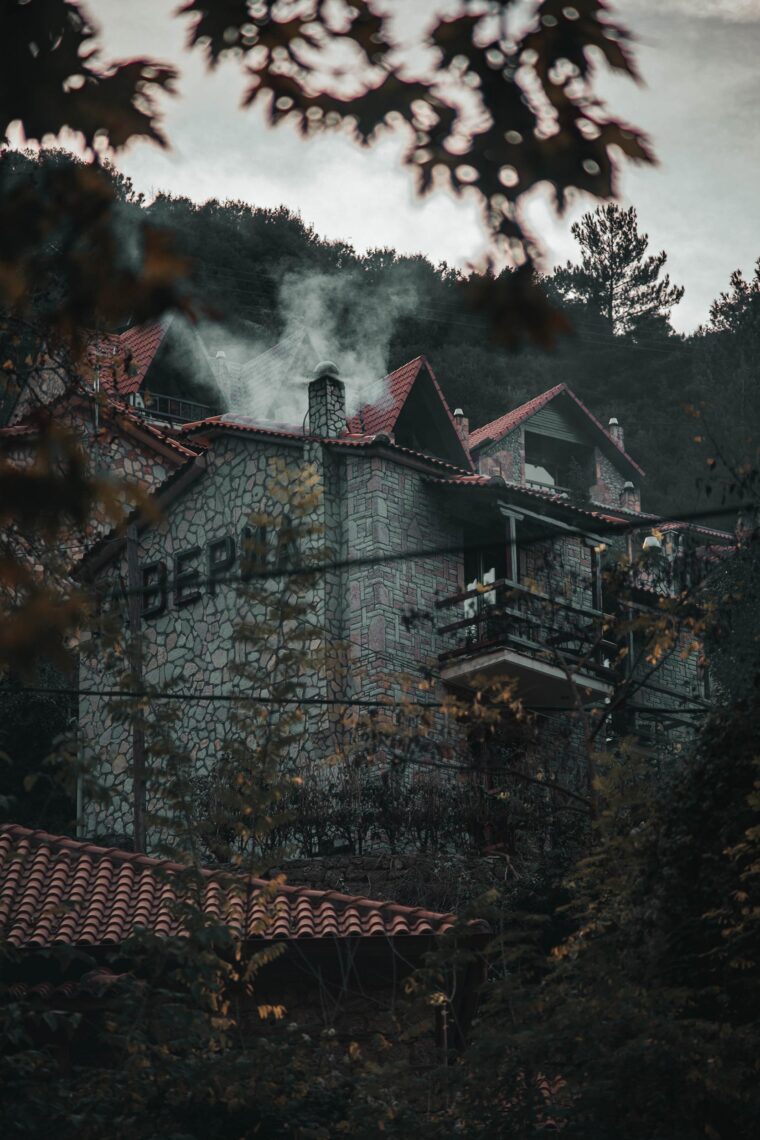 North-eastern Pelion will showcase beaches of various sizes and consistencies as well.
Do you know what would be an excellent place to go for? Sandy Papa Nero, southeast of busy Agios Ioannis. Cars are also banned here to keep the population at bay and fresh air flowing.
Next up for your entertainment is the pebbly Damouchari that appeared in Mamma Mia! It is much like a tiny castle and Barba Stergios fish taverna is what commands the cove.
You can plan a quick lunch in the nearby area with your family. A good place would be Angelika Seafood Taverna without exceeding the budget.
7. Velanio, Skopelos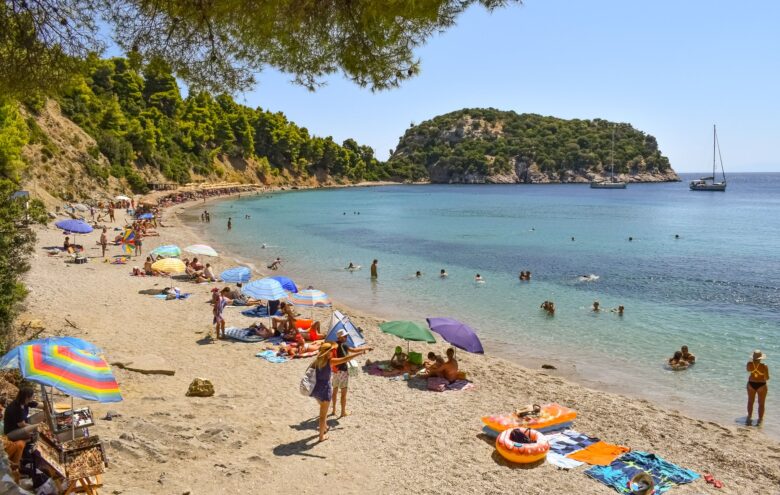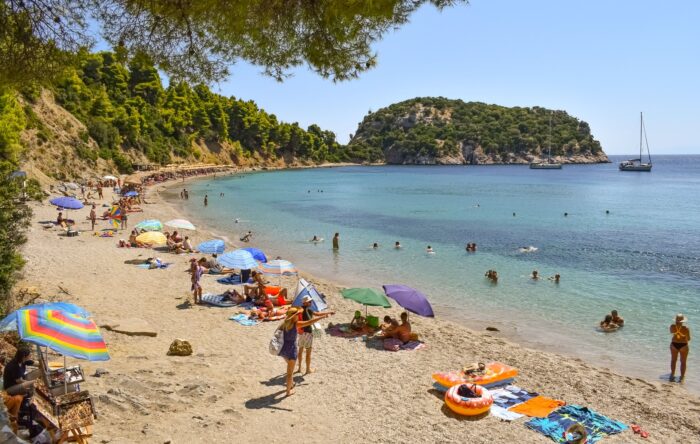 Here you can enjoy coves and rock-top chapels which were the go-to locations while the filming of Mamma Mia was going.
Although, there was a feature of Velanio in it that still holds the name for the longest and least-developed local beach, keeping you closer to nature.
You can sit with your family and kids while having a scenic 600m view, of pine-backed, pristine sea, fine gravel, and views across all the Evvia.
It is the purest form of nature you can experience and to reach there you need to cover a drive of 4km south from Skopelos Town to the road's end at cramped followed by a short walk of five minutes east side of the headland.
Wrap Up
Greece is a place with myriads of breathtaking sceneries and beautiful views. You must plan your vacations in Greece. You will definitely have an unforgettable and life-time experience.