Last updated on November 19th, 2023 at 07:13 am
What better way to film a movie is on Corfu Island in Greece. With the picturesque natural vistas of Corfu, many film producers have seen the potential in this beautiful island, making it somehow an important (and talked about) figure in high-profile and blockbuster movies.
Here are the 10 lucky movies that got to film on Corfu Island:
1. Fedora (1978)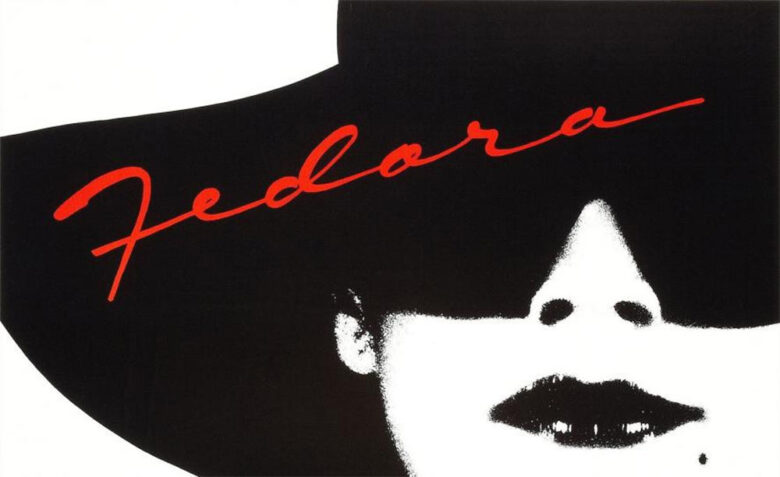 Down on his luck, a Hollywood producer sees a chance to rise back to stardom. But first, he must lure a famous yet reclusive actress out of retirement, in order to revitalize his career.
Extensive location shooting took place around Corfu and Madouri, in conjunction with Bavaria Studios in Munich and the Billancourt Studios in Paris, Director Billy Wilder does a fantastic job with this movie, and the relationship between Willian Holden and Marthe Keller is a joy to experience.
2. For Your Eyes Only (1981)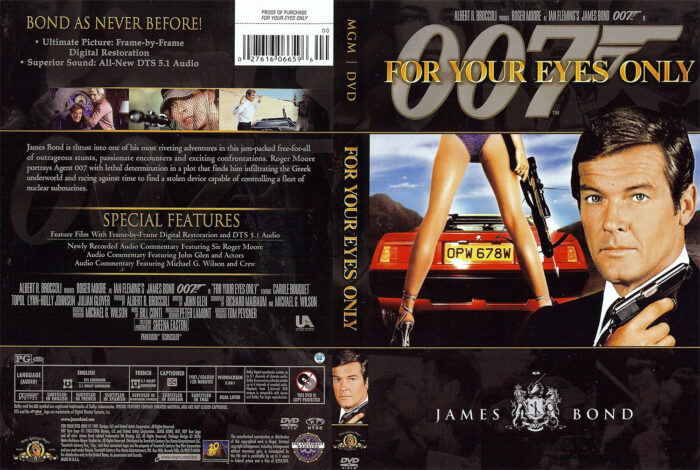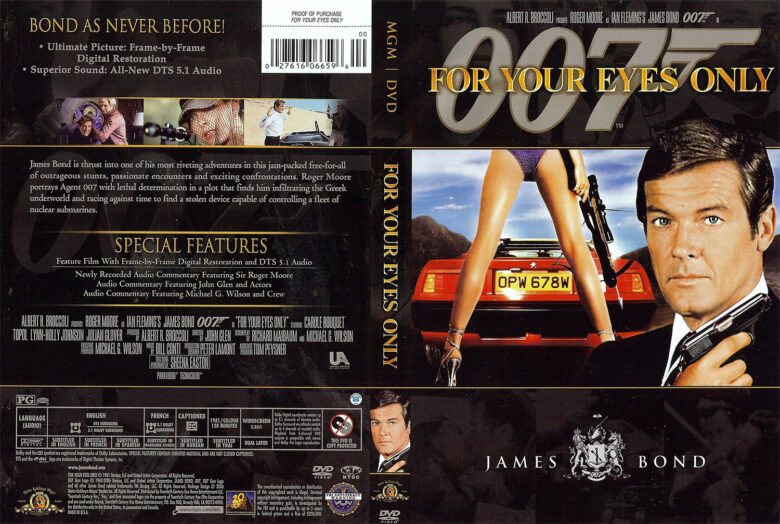 When agent James Bond, played by the legendary Roger Moore, is assigned to find a missing British vessel, he must do so quickly, since the vessel is equipped with a weapons encryption device. Should he fail, his enemy would possess this dangerous weapon.
Principal photography started on Corfu at the Villa Sylva at Kanoni (above Corfu Town), which acted as the movie's Spanish villa. In addition, director John Glen opted to use the local slopes and olive trees for the chase scene between Melina's Citroën 2CV and Gonzales' men in Peugeot 504s, which lasted for over twelve days.
3. The Burglars (Le Casse) (1971)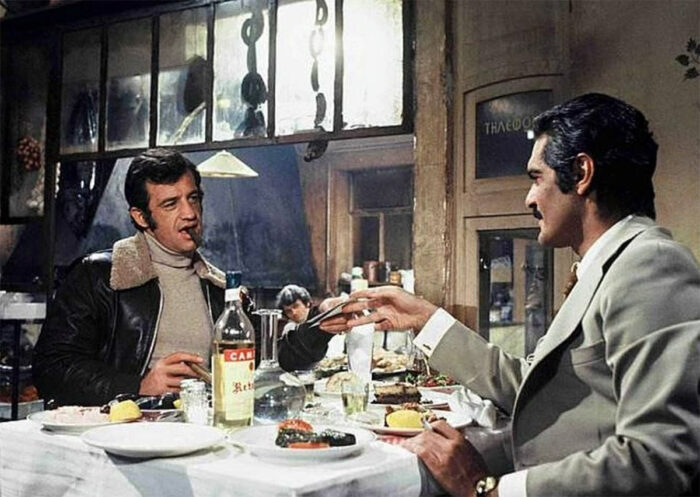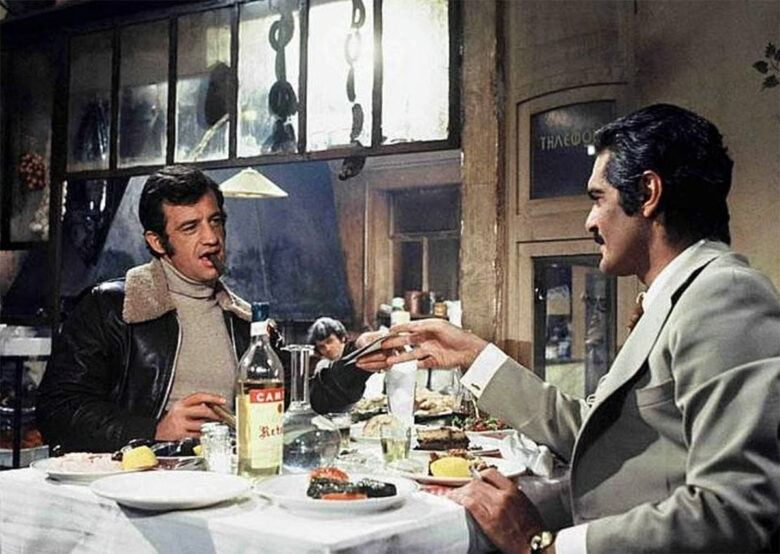 This film follows a group of professional burglars planning an emerald heist from a gem collector's home. However, they're being tracked by corrupt Greek police inspector Abel Zacharia, played by Omar Sharif, who was best known for his role as Sheriff Ali in Lawrence of Arabia.
A remake of the 1957 film with Jayne Mansfield, starring Jean-Paul Belmondo, Dyan Cannon, and Robert Hossein as the Bulgars.
With a funny and unrealistic storyline and characters, this film is worthy of being shot in Corfu, along with special locations in Athens and Paris.
4. Hired To Kill (1990)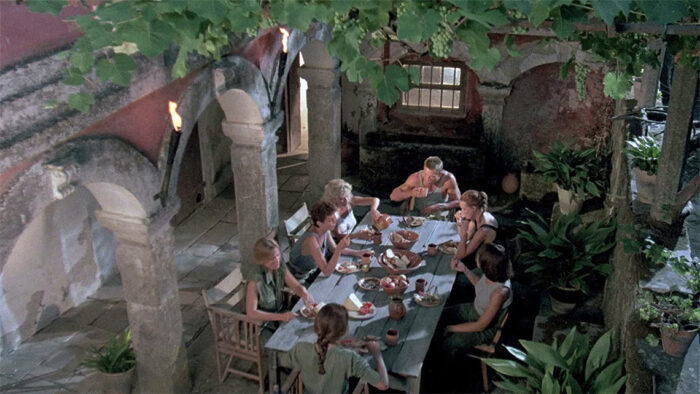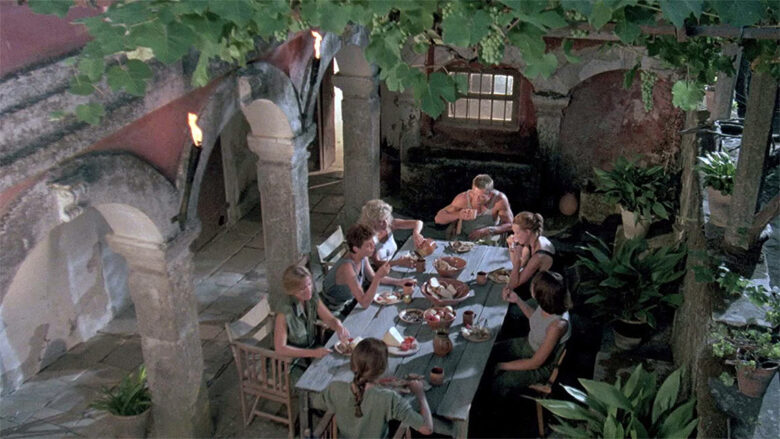 A group of mercenaries pose as a modeling group and fashion photographer, and travel to a South American island fortress to do a "fashion shoot." Their main agenda is to free an imprisoned rebel leader.
This is a really fun watch and a unique storyline that I love, but filming the movie itself didn't come without its struggles.
The filming took place mainly in Corfu, where it was reported that stuntman Clint C. Carpenter had died from a helicopter stunt gone wrong. Despite the tragedy, the film went on to display Corfu at its finest" says David Brooke, a lifestyle writer at UK Writings.
5. Pronto (1997)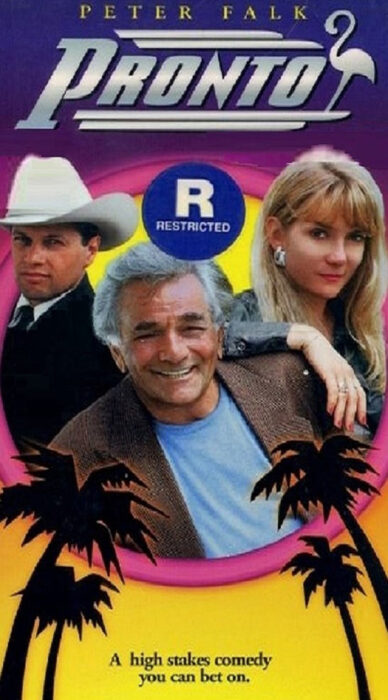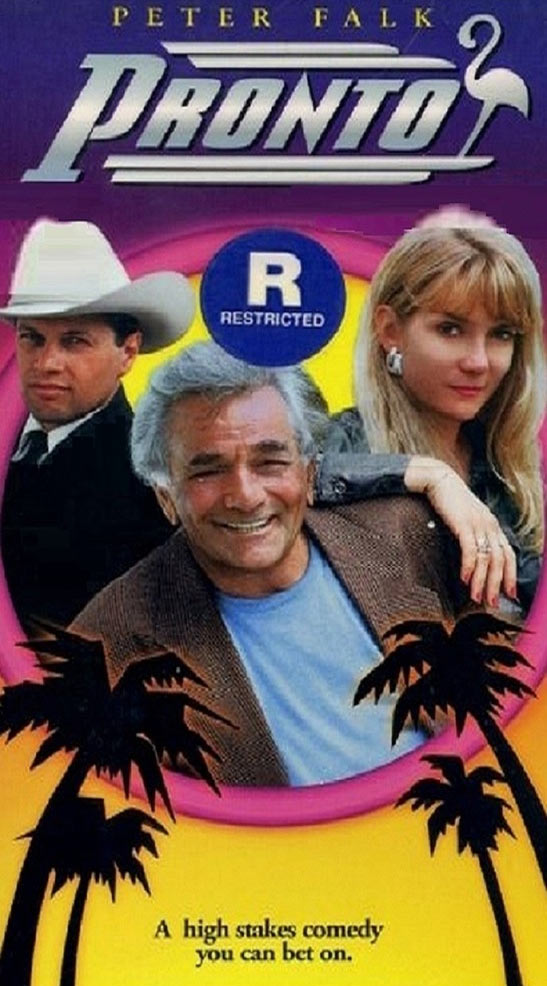 Peter Falk is a Miami Beach bookie who finds himself in trouble with his mob bosses for unknown reasons. As a result, he decides to retire and relocate to Greece. But when he invites his girlfriend to join him, he suspects that his enemies would follow her to him.
This film was filmed in Corfu, which helped bring out the story's beach scenes, along with the action scenes.
A super funny movie for its time, some may say this is one of the best Elmore Leonard adaptations there is!
6. The Executioner (1970)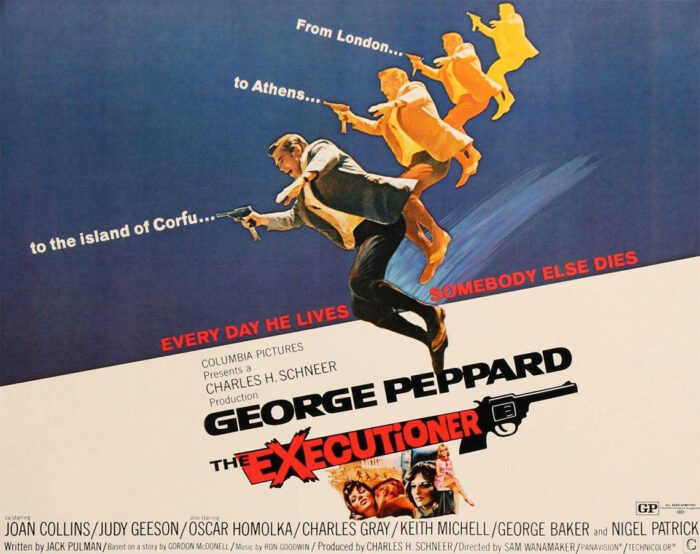 A British Intelligence Agent, played by George Peppard, suspects that one of his colleagues is a double agent. But when his agency doesn't believe him, he has no choice but to kill the double agent.
Besides London, Athens, and Istanbul, Corfu is the most notable place to film this movie's action scenes.
7. The Girl From Corfu (1956)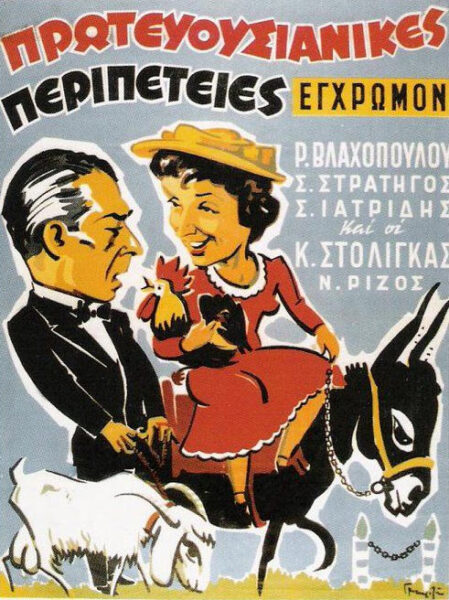 I mean, the title says it all. Two young girls from Corfu go to live with their rich uncle in Athens. Their uncle, in return, transforms them into city girls to make them marriage-worthy.
This Greek production was filmed by a Greek studio with pretty much an all-Greek cast, with the unforgettable Rena Vlachopoulou as the main character, and has taken advantage of the sceneries in Corfu, where Rena was really born.
Highly rated, although it does feel super dated now.
8. Apollo Goes On Holiday (1968) – Or Operation Apollo in Greek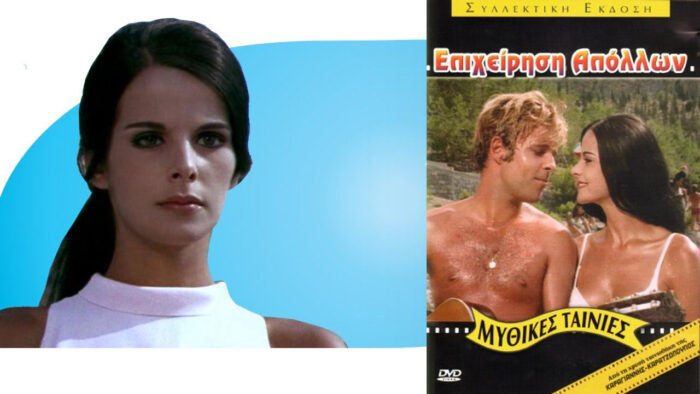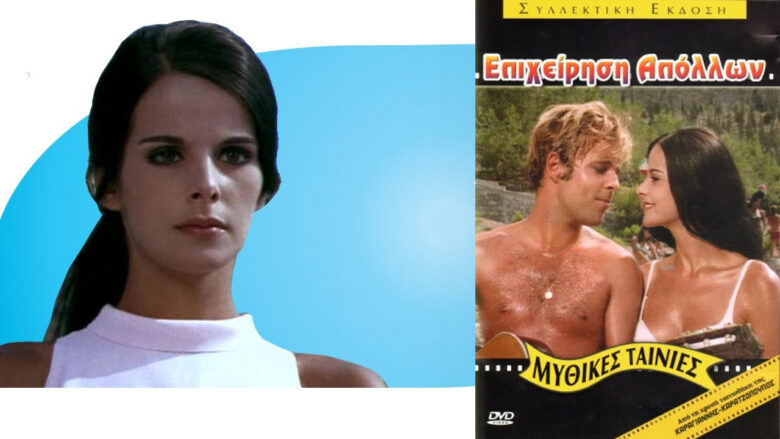 Prince Jan falls for a beautiful tour guide named Elena, and he poses as a humble visitor to join the tour group. But once the two fall in love, the prince must choose between his royal duties and her.
Elena Nathanael was a beauty and a remarkable actress who died on March 4, 2008, aged 61.
With a fantastic place like Corfu, it fits this story well, as the prince falls for the tour guide, and tries to keep his identity a secret. In other words, romance and wonder are best suited in Corfu.
9. The Greek Tycoon (1978)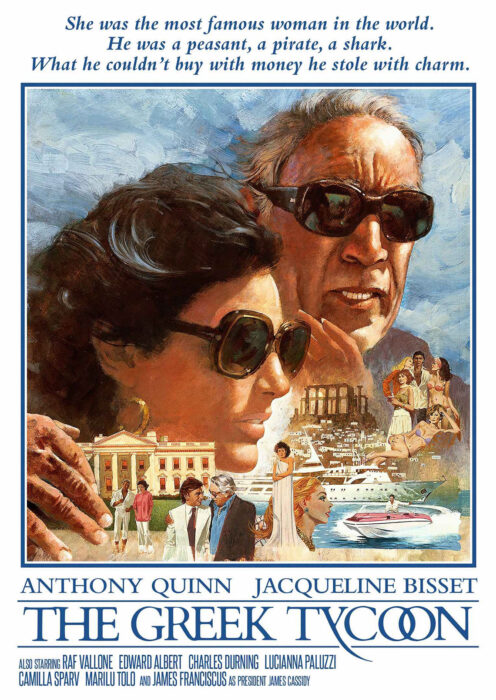 The film follows the aging Greek Theo Tomasis(Aristotelis Onassis), a rags-to-riches man who according to the scenario longs to be elected President of Greece, although this does not correspond to reality. He also falls for Liz Cassidy, a beautiful woman mourning the loss of her husband, the assassinated President of the United States.
Anthony Quinn and Jacklin Bisset fit perfectly into the roles of Aristotle Onassis and Jackie Kennedy.
The film was shot in multiple locations, including Corfu.
10. My Family And Other Animals (2005)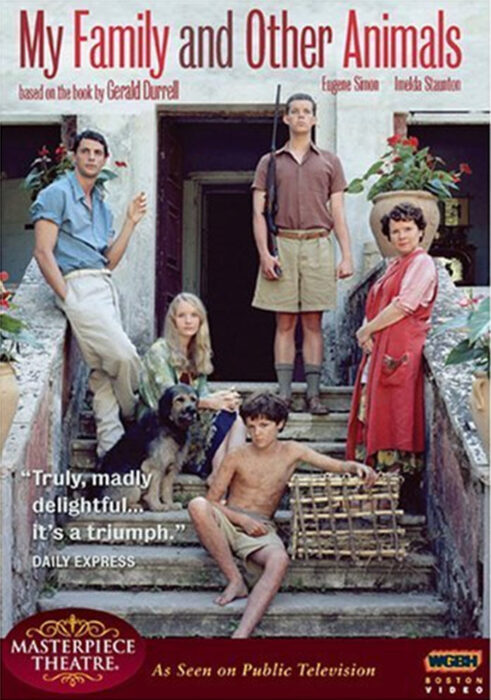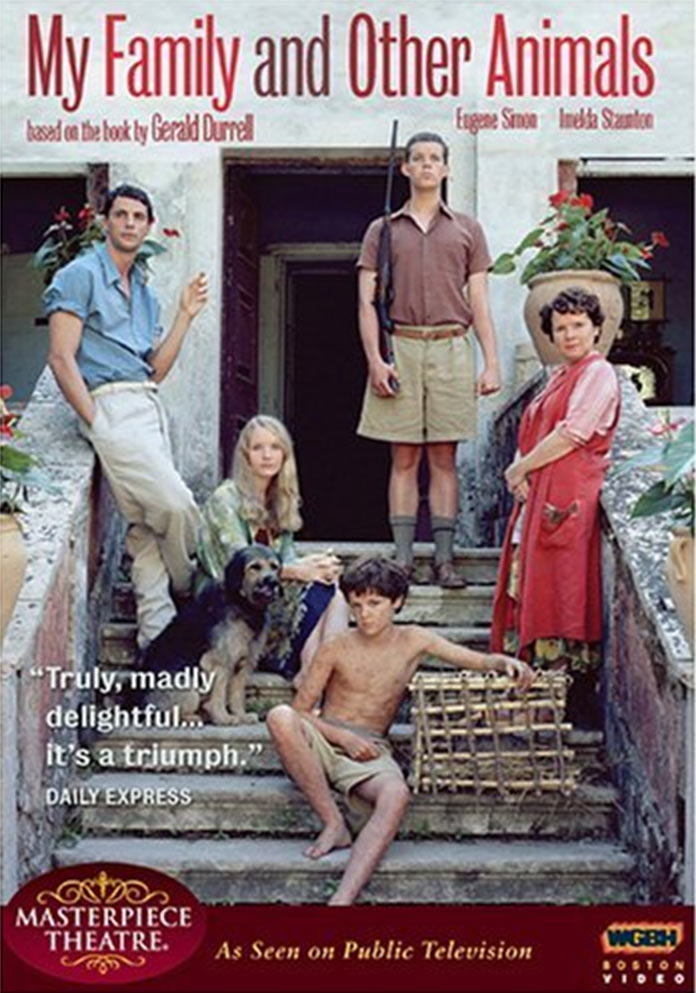 This film follows the Durrell family – Lawrence Durrell, Leslie Durrell, Margaret Durrell, and Gerald Durrell, and their mother Louisa Durrell – as they spend three years on the Greek island of Corfu, in a series of villas. As the family indulges in their varying interests, each of their lives evolves into something that they might not have expected.
Filmed in Corfu – the main location of this film – My Family and Other Animals is told through the eyes of Gerald Durrell, who was aged 10-14 when these events happened during his family's stay in Corfu.
Conclusion
As you can see, it's no wonder that Corfu is one of the best places to film a movie – blockbuster or not. In fact, Corfu, with its wondrous landscapes and settings, there are currently no plans for filming there to stop.
So, sit back, relax, and enjoy the show with one or all 10 of these films!
More about Corfu