Last updated on November 7th, 2023 at 10:26 am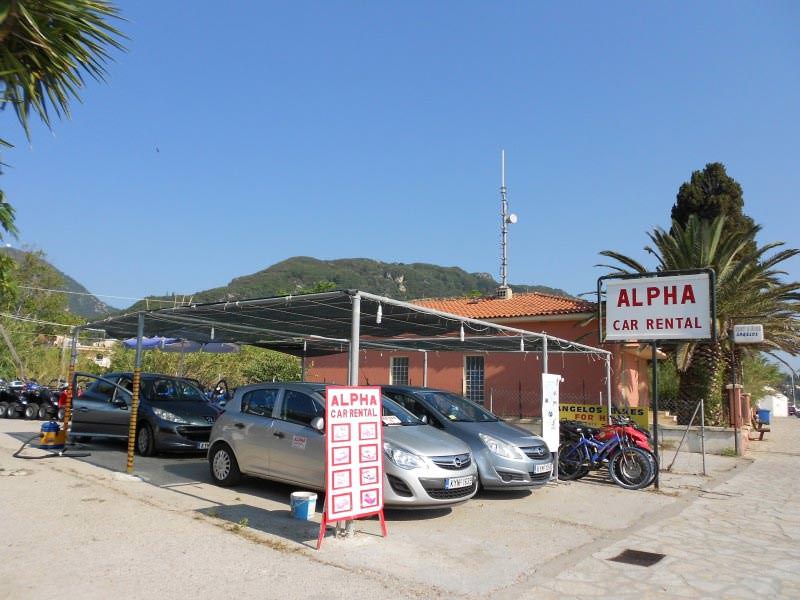 Enjoy your holidays in Corfu better by hiring a car or a bike, to visit every little corner of our charming island.
Alpha cars In Benitses offer rental options for all types of cars and motorcycles.
Alpha car rental is a company with vast experience in Corfu car rental, been on business continuously since the decade of '70s, and has three branch offices.
For over 30 years we provide to our customers the best services anyone can find.
Out types of cars
Fiat Panda 1.1
New Fiat Panda 1.2
Hyundai i20
Opel Corsa Grand
Fiat Punto
Opel Automatic
Fiat Tipo
Suzuki Jimny 4×4 Cabrio
Why rent from Alpha Car Rental
We have the best prices with no hidden extras.
We have 30 years of experience
We guarantee the services that we provide to our customers.
We are by your side throughout your vacation
We provide friendly professional assistance.
We offer unlimited kilometers
We provide free delivery and collection
We give free third party insurance
More questions?
Last-minute Bookings?
Reservations made within 24 hours before delivering time, must be arranged through a phone call with the manager, otherwise are not valid.
How long after I submit my reservation will I get a reply from you?
We will contact you for confirmation via phone or e-mail as soon as possible.
Can I book a car by phone?
Yes, you can call us on +30 26610 72314 or +30 697 655 0953
Do you provide boosters, baby, or child seats?
Yes, we provide them free of charge.
What happens if I do not return the car on time?
In case of a delay, it is better to contact us and we will make an agreement. Otherwise, you will be charged extra, depending on the situation and the delay.
Can I pay in Cash?
Yes, you can pay in cash in any currency (Dollars, Pounds, e.t.c.). We will exchange your money in Euros using the current exchange rate.
How many days before the rental date should I place my order?
At least 2 days before. For your best service though we recommend doing it earlier.
Can I rent a car for 1 or 2 days?
No, the Minimum rental period is 3 days.
Do you need to know my credit card details?
No, credit card details are not needed.
Do you have an office in Corfu airport or port?
No, but our representative will be waiting for you when you arrive at the airport or port and personally deliver the car.
Alpha car rental
Benitses Corfu (30 yards from the port)
Tel. +30 26610 72314
Fax. +30 26610 72109
Mobile. +30 697 655 0953
info@alphacarrental.gr
www.AlphaCarRental.gr

Back to Car rental
More Shops in Corfu