Last updated on October 18th, 2023 at 01:27 pm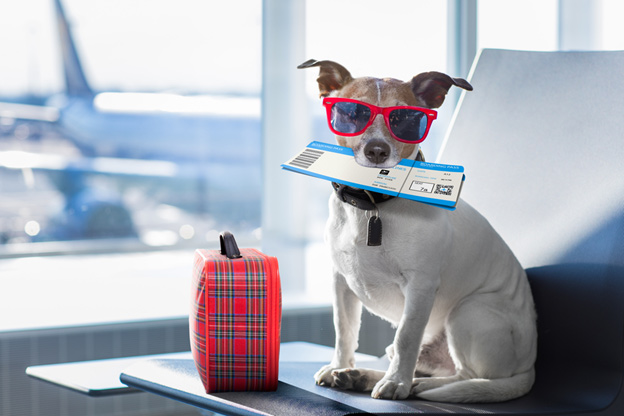 Are you wondering what is the best airline to fly with pets?
Simple.
The best airline to fly with pets is an airline that has the same priorities as you — the comfort of your pet.
Ernest Hemingway said, "Never go on trips with anyone you do not love."
We say never go on trips without those you love. And why should you when so many airlines are now accommodating pets! Want to know about the top pet-friendly airlines around the world?
Let's jump right in!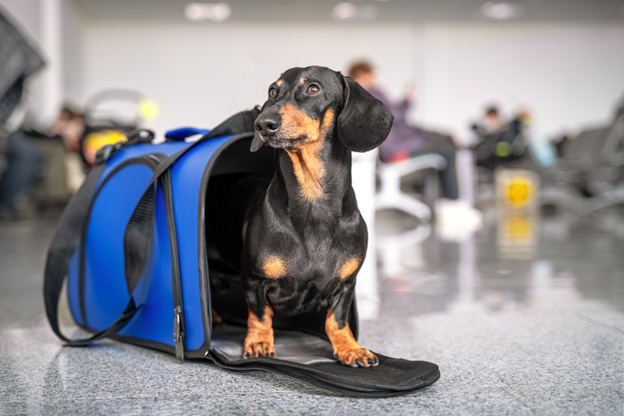 Air Canada
If your search history has questions such as "what is the best airline to fly with pets," here's your answer.
Air Canada allows cats, dogs, and service animals on Air Canada and Air Canada Rouge-operated flights, as well as on Jazz-operated Air Canada Express flights.
The airline has pet carrier guidelines and classifies the carrier as a standard item included in your carry-on baggage.
They also allow your pet to travel in the cabin, but only if the restrictions imposed by the airlines are met.
Air Canada is one of the best large dog-friendly airlines. With a cabin weight limit of up to 100 pounds.
Their one-way travel prices range from 50-59 CAD/USD within Canada and the US (except Hawaii), and international flights for one-way travel may cost 100-118 CAD/USD.
ALSO READ: Traveling With Pets This Holiday? 7 Things To Pack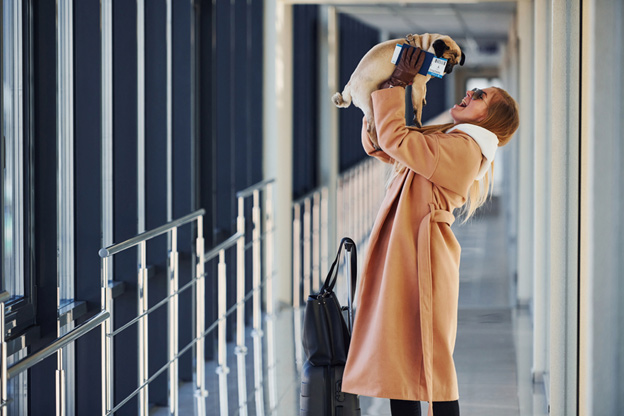 Air France
Another reliable airline for pet owners, Air France allows cats, dogs, and service animals in the cabin, cargo hold, or by freight. However, they have specific travel regulations for each transport method.
You are also required to carry an approved pet container that is comfortable for your pet. Animal crates aren't accepted in the cabin, and passengers must keep their pets in a special closed travel bag. The bag should be flexible and not plastic. You can also purchase a travel container from the Air France Shopping website.
Pets weighing less than 17 pounds are allowed to travel in the cabin, and those above 17 pounds are required to travel in the cargo hold.
Every passenger can carry three pets with them but only one is allowed in the cabin.
The transport fee for animals depends on the destination and ranges anywhere between €30 and €400.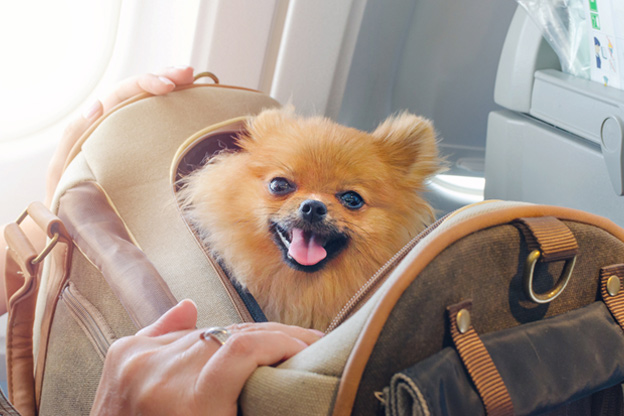 KLM Royal Dutch Airlines
KLM Royal Dutch Airline allows cats and dogs to travel with their owners, with pets allowed to travel in the cabin or the cargo hold. The reservation must be made at least 48 hours before departure.
It should be noted that passengers can only bring one cat or dog, weighing 17 pounds or less, with them in the cabin.
The cargo hold has a limit of three pets maximum. You can read more about their pet travel restrictions here.
The cost of transport for pets may vary based on the departure airport and destination. However, the total cost range for a one-way flight is between €75 and €400.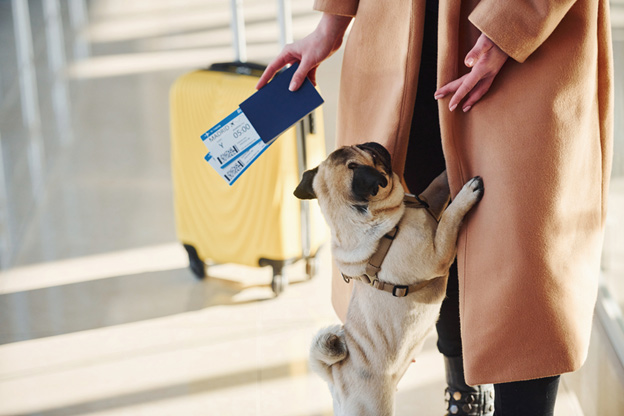 Turkish Airlines
Turkish Airlines will allow cats, dogs, birds, and service animals on their flights but requires passengers to make the reservations at least 6 hours before departure time.
Animals can travel in the cabin, but they must be in their crates for the duration of the flight. And the total weight of the animal and the crate (for cabin travel) must be less than 17 pounds.
Their pet transport fee changes according to your route and the weight of the animal. The domestic transport fee starts at 120 TRY for animals weighing 17 pounds or less and goes up to 350 TRY for animals weighing 61 pounds or more. The pet transport fee for international flights is calculated based on the route and price per kg. You can check the complete price listing for flying with a dog on their website.
They also have specific vet certification requirements for passengers flying with their pets from or to the Turkish Republic of Northern Cyprus. If you're flying with different types of beagles, read between the lines.
Note: The airline does not allow cats and birds or cats and dogs on the same flight. Dogs and birds are allowed on the same flight but should be kept in different cabins or as far away as possible.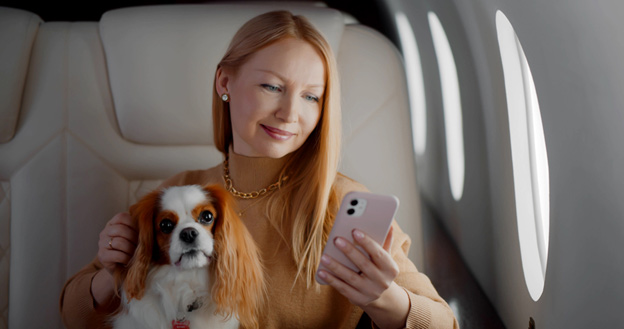 Lufthansa
One of the most pet-friendly airlines international, Lufthansa allows both cats and dogs to travel on their flights. Their registration deadline is a little longer than that of Turkish airlines, giving you 24 hours to confirm your pet's travel.
They allow two or three animals to travel in a single container, given that the total weight of the container does not exceed 17 pounds. If the total weight of your pet and their container is above 17 pounds, they must travel in the cargo hold.
You are charged a fee for pet transport based on your flight and the size of the transport container.
Lufthansa also has a list of travel options based on the animal's weight, size, and animal type.
ALSO READ: 8 Best and Safest Places Around the World to Travel in 2021
Things to Keep In Mind When Flying With Your Pet
Ensure your pet has received all the physical examinations necessary before the journey. Some pets may be required to carry a health certificate signed by the vet 14 days before the journey.
The pet carrier/crate should be comfortable for your pet.
Pack a travel bag with food, water, treats, and toys to keep your dog occupied.
Dogs get sick easily and may not respond well to flights or long travels. So make sure you're following their feeding schedule properly. If your next question is, "can dogs eat canned food," they can. So your dog's feeding schedule becomes a little easier to follow.
If your pet's temperament is typically aggressive, they may only get more aggressive on the flight. It's a behavioral concern that should be addressed. In the meanwhile, you can inform those handling your dog's crate to be more careful.
Final Thoughts
Travel becomes that much better when you know your pet is comfortable, safe, and having as much fun as you are. We hope our guide provided you with not one but five options for your question, "What is the best airline to fly with pets?"
Now that you know how to get around the world with your pet, what destination are you visiting next?
Travel around the World