Last updated on October 4th, 2023 at 08:29 am
Note: Let's clarify before you proceed!
All links within guest posts on our site will be clearly labeled as sponsored links. This applies unless the linked content is of exceptional quality and genuinely beneficial to our readers, making it deserving of a link.
If you wish to receive a response, please refrain from sending emails with exaggerated subject lines and refrain from sending weekly reminders; they will be disregarded.
We only respond to individuals who submit a detailed outline of their proposed content and, ideally, a draft of the article.
Submit a Guest Post to AtCorfu.com
We welcome guest posts from individual bloggers and travelers who are eager to contribute their high-quality content to AtCorfu.com.
Please note that we do not accept submissions from link builders, essay submissions, or paid links.
We would be delighted to feature your guest post on our website and reciprocate by driving traffic back to your high-quality website.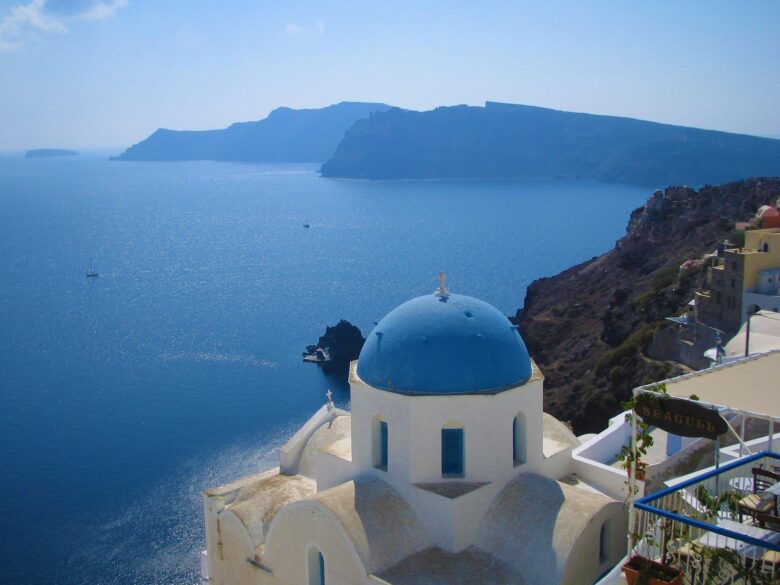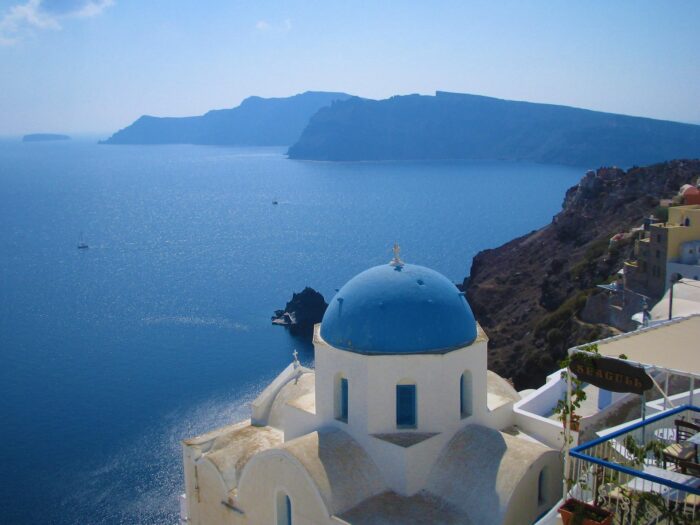 You can submit your unique and original article for consideration.
Please note that your submission should not have been previously published anywhere else, including your own website. We're particularly interested in content based on your travel experiences or other areas of expertise. Our editorial team will review your submission, and if it adheres to our submission guidelines, it will be published.
As a travel blog, our focus is on posts related to travel, with a special emphasis on Corfu, Greece, and other Greek islands. We are particularly interested in articles about destinations such as Corfu, Santorini, Crete, Kefallonia, Zante, and Mykonos, as well as topics related to tourism in Greece and the Greek islands.
In summary, we are seeking exceptional travel posts that provide valuable insights for our visitors and fill gaps in our content. We will not accept posts that appear bland or overly generic, lacking in useful information.
Before Submitting your article please read carefully our article guidelines below.
Guest Post Guidelines
Write only about Corfu, Greece, and the Greek islands.

General traveling posts may be accepted only in rare cases!

 
Your Post must add valuable info to our visitors, it must be of high quality.
Your writing must offer clear advice and practical how-to tips for holidaymakers in Greece.
Provided info and facts must be real, correct, and analyzed in depth.
Blog posts must be at least 1000 up to 2500 words long, the more the better, with 2000 words to be the sweet spot.
Do not try to fool us by using the spin article, copy/paste techniques, or using AI.
Every story must be original and should not have been published elsewhere.
Media files are not mandatory, but they add value. You can include up to 10 photos, videos are welcome too.
Write in short sentences and use headings.
Write either in English or Greek, if appropriate it will be translated and published in English, Greek, and German.
You can add one link to a related useful quality website with decent traffic, affiliate links will be marked as sponsored.
Author Bio is accepted, it will be at the end of the post, with a Photo(if it exists), all links in Bio will be nofollow.
Note: If you can't meet the above guidelines(especially the top 7), and especially if your only aim is a link back to your site, better don't waste your time writing something that will be rejected.
Please understand, We want to retain and improve our site's value and authority!
A backlink will be nofollow if the linked site is new and has low authority without significant traffic!
How can you increase your chances of getting your submission accepted?
Actually, it's quite simple.
Never ask for paid links or sponsored post prices. Avoid discussing topics related to casinos; it's a surefire way to ruin your chances.
Instead, TAKE ACTION – write your post and send it along with the URL of the page to which you want it linked. These two factors are the only ones that truly matter.
Of course, taking this approach carries some risk, but isn't life itself a risk? There are risks everywhere, and success often involves taking calculated risks.
For instance, we've submitted many guest posts to other sites, and while some were published, the links were eventually removed. We don't complain because that's just how the world works. Taking risks and accepting the outcomes is part of the game.
However, as you can see on our blog, we keep all published posts intact and respect our collaborators by keeping their links active indefinitely. So, take action and send your post as an email attachment. Including photos or video links is also acceptable. This way, you significantly increase your chances of success.
Why do we
reject almost all

of your emails with guest posting requests?

We get hundreds of emails every day, and we reject 99,9% of them, why? Because:
First, We reject every email that includes the following expressions.

I want to buy a post on your site
I need to post on your site
How much does a post with a dofollow link cost?
I need a paid guest post
let me know the prices for link insertion
I need a Paid Post with permanent dofollow link(s)
Do you accept essay-related articles?
Tell me the permanent post price
Share with me the price for guest posting
What is the sponsor post price?
I am interested in buying the guest post
Casino, gambling, and CBD, are completely forbidden, don't even bother to send an email. We consider them spam.

Therefore: Never ask about the publishing fees, you will never get an answer cause we never charge.

Guest posting should be and is completely free, the quality of the post is the only factor we consider, so we need to see the post first. The earlier you send it the more chances you have to see it published.

So, we answer emails that propose clearly the subject of the article and send the article right away, if it is good and relevant it can be published in minutes.
Any other request by email is useless and goes right to the trash.

Is it so difficult for you to understand?
What do you earn from our Website?
Obviously, by writing for us you earn recognition and traffic to your site from Corfu's largest travel blog.
Plus the opportunity to get your work seen by thousands of people. The visitors to our website and our social media profiles.
Review & Moderation
We will review your post and if it meets our requirements and quality standards it will be published. We reserve the right to accept or reject any submission.
Before you think of something to write, please look at our blog. Search if an article with your idea already exists, and also get a glimpse of the way we write and what we are looking for.
If your writing skills are not sufficient please don't even try to submit it. Your submission will be rejected as many others already.
Please note that we reserve the right to edit or rewrite sections of your article to make them fit our guidelines and only if it is easy to correct.
How To Submit Your Post
As you noticed, we don't have a guest post submission form, cause we try to avoid spammers.
Feel free to send us your post using our emails. It will be reviewed and if it meets our quality standards it will be published.
We like to cooperate with serious bloggers or skillful writers who don't mind taking some extra time to investigate and provide great posts that will make a difference. This is the only way to a win-win situation, for us and the guest blogger.
In a nutshell, we prefer 10 good posts per year rather than thousands of rubbish which, of course, will be rejected.
You can submit your content idea/article/sample by email to webmaster@atcorfu.com
And don't forget to include "Guest blogging" in the email subject.
Before you start, include a few different ideas in your email. So we can have a few subjects to choose from and don't waste the time.
Write your article and include your photos in MS Word format(preferred)!
Email me if you have further questions at webmaster@atcorfu.com but please don't repeat asking about anything that is very clear on this page.
We are excited to welcome you as a writer!
But, don't write to us before you read every single word on this page.